Races to Oxford and Solomons: New in 2018: Annapolis Yacht Club announces two new races for 2018, thereby increasing the weekend racing options for boat owners throughout the mid-Chesapeake Bay.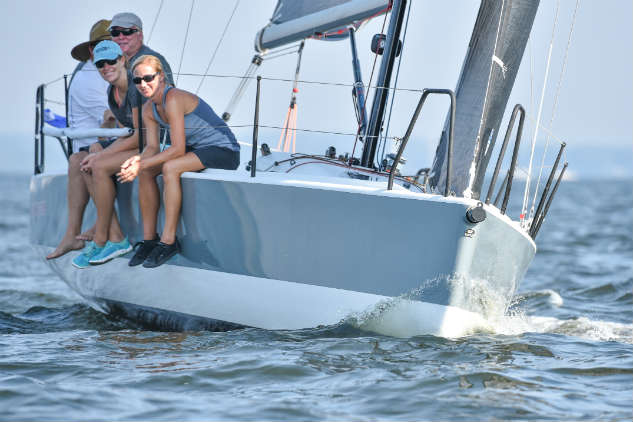 AYC plans to get the season started with a bang by hosting a Spring Race to Oxford on Saturday, May 12. An early morning start near Thomas Point Light will make the race more accessible for boats coming out of South River and West River or across the bay from various ports on the Eastern Shore.
"We feel that moving the course a little farther down the bay to a more central location will attract new participants," said John White, a member of the AYC Sailing Committee that conceptualized the two new events.
AYC will partner with the Tred Avon Yacht Club on the Spring Race to Oxford, which will feature a fixed course of approximately 27 nautical miles. Tred Avon will host an evening awards party for all participants.
TAYC Commodore R.J. Cooper and incoming Rear Commodore Doug Abbott are excited about the Spring Race to Oxford. TAYC recently renovated its facility and increased the amount of available dockage.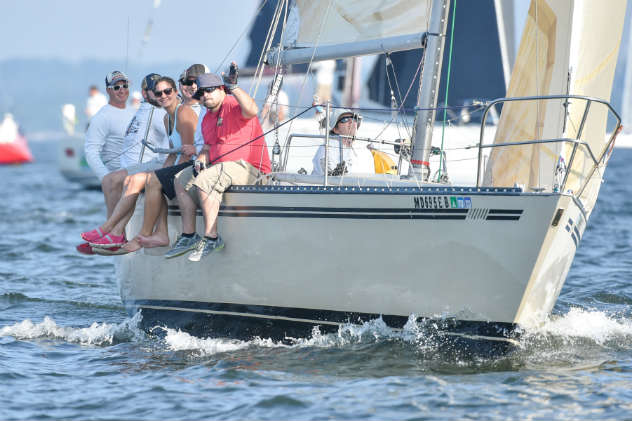 "Tred Avon has the ability to host a large number of boats and we believe this race has the potential to become very popular," AYC Rear Commodore Jonathan Bartlett said. "We want to get people out sailing and we think Tred Avon has all the facilities and amenities that sailors are looking for in a destination. It is a majestic location and gorgeous destination venue."
Annapolis Yacht Club will also establish the Fall Race to Solomons, slated for Saturday, September 22. Again, an early Saturday morning start from the Thomas Point area will encourage boat owners from a broader landscape with a finish at Drum Point will produce a straight shot race course of approximately 38 nautical miles.
"It makes sense to finish at Drum Point, which is a short motor into Solomons," White said.
AYC will host the awards party in the courtyard at the Holiday Inn, which offers plenty of marina dockage options.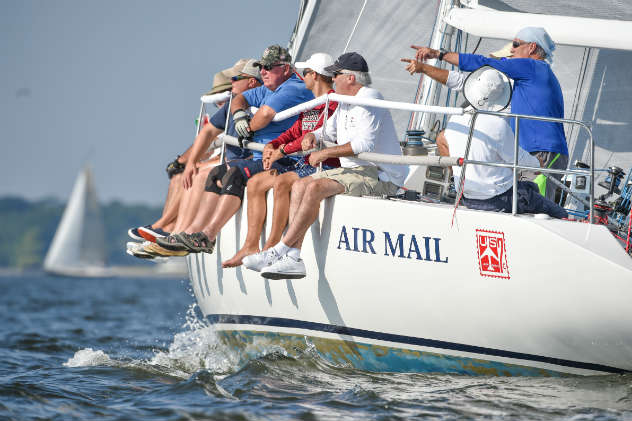 "We think the Fall Race to Solomons will appeal to sailors from the South River, West River and Herrington Harbour," Bartlett said. "We want to be inclusive and starting these races near Thomas Point is a big step in that direction."
Veteran racer Paul Parks serves as chairman of the AYC Sailing Committee, which also includes respected race officer Dick Neville. Committee members have conducted surveys and other outreach to determine what the sailboat racing constituency is looking for.
"It appears most of the one-design classes want to stick with the typical windward-leeward events we have so often. However, most of the handicap classes want to do point-to-point racing to an interesting destination with a good awards party following," White said.
"We are seeking to address the need for the type of events that have become most popular and successful," Bartlett said. "It has been many years since AYC has been attached to an ongoing point-to-point race and it seemed clear that it was time to do so. We believe both of these events will become long-standing traditions."