Here's your racing roundup for the weekend of May 20-21!
Cape Henry Cup
The Cape Henry Cup unfolded May 20 out of Broad Bay Sailing Association in Virginia Beach, VA. According to Lin McCarthy, the day brought challenging racing in challenging wind. The race started in "gentleman sailor" conditions, 10 gusting to 12 knots, but, it did not stay that way. By the finish, the breezes had grown to wind at 20 plus knots.
Hull speed is a beautiful thing and a number of racers experienced it, as well as a couple of wipe-outs by those adventurous enough to fly the chute late in the race. The PHRF A fleet, sailing the long course - 27.4nm - started at 10 a.m. and the last boat in the fleet finished the long course at 2 p.m. The first boat to finish (sailing the shorter - 18.9nm - course) crossed the line at 12:11:50.
All fleets except PHRF A sailed an 18.9nm course inside the CBBT. Everybody was home in plenty of time to see the horses run in the Preakness. Awards for the Cape Henry Cup will be presented Tuesday evening, May 23, at the BBSA gathering at the ODU Sailing Center.
Results
Jay Thompson in Restless won the Cape Henry Cup for the second consecutive year. The Cape Charles Cup winner is the boat with the greatest corrected time (percentage of corrected time) over the 2nd place boat as compared to other fleets.
PHRF A (9 boats):
1.Jim Bordeaux, Solstice
2.Neil Ford / Lis Biondi, Danger Paws
3.Don DeLoatch, Special K
4.Ian Hill, Sitella
PHRF A (6 boats):
1.Guy Sorensen, Blue Ghost
2.Copeland/ Gade / Girardin, Black Widow
3.Ben Weeks / Michele Cochran, Rumble
PHRF C (2 boats):
1.Ben Cuker, Callinectes
2.Steve Ritz, Excelsior
PHRF Non-Spin (5 boats):
1.Jay Thompson, Restless
2.Christian Schaumloffel, Myrage
3.Larry Baun, Baserunner
CRUISING (2 boats):
1. Booty Baker, Klimax
2. Moore/Atkinson, Trouble
Principal Race Officer: Scott Almond; Signal Boat Skipper: Jerry Pattenaude.
Twenty-two (22) racers raced (32 had entered).
Mark your calendars! Southern Bay Race Week is June 2-4 in Hampton, VA. Presented by Hampton Yacht Club, the Cruising Club of Virginia, and Old Point Comfort Yacht Club.
---
Severn Sailing Association (SSA)
On May 21, SSA held the George Shapiro Memorial Lightning No Gas Regatta, Soling Spring Series, and Star Spring Serie out of Annapolis. Photos by Luke Pelican.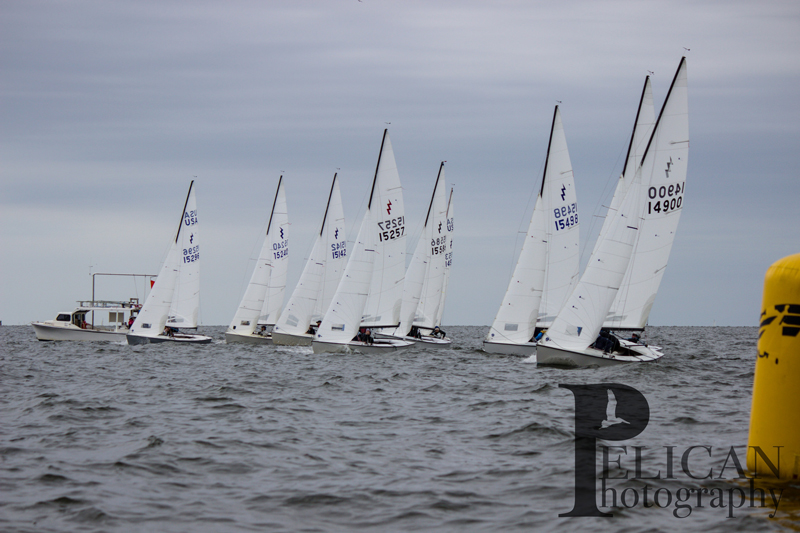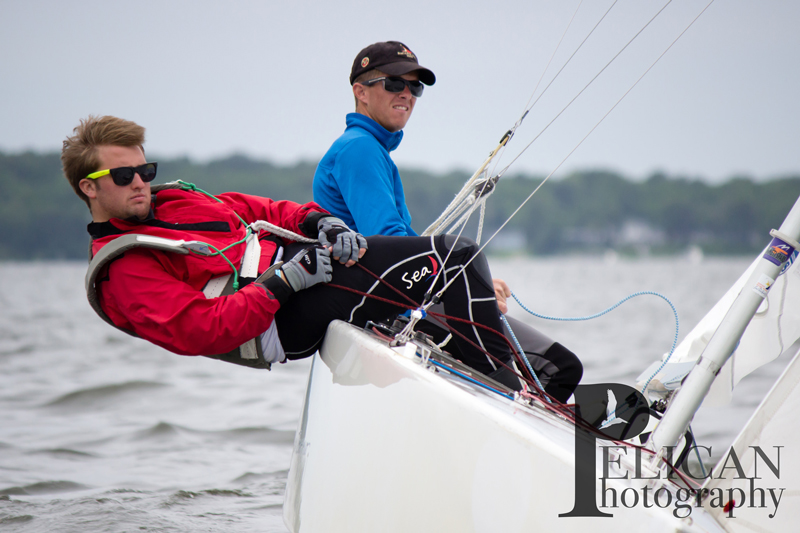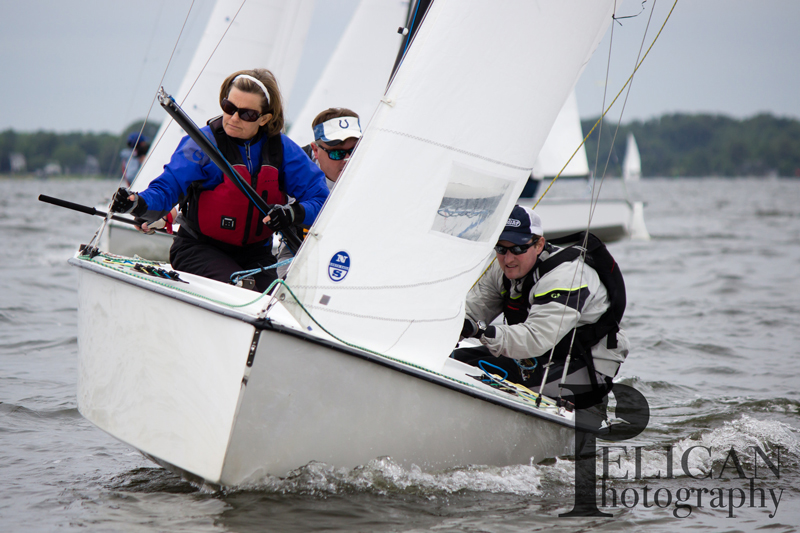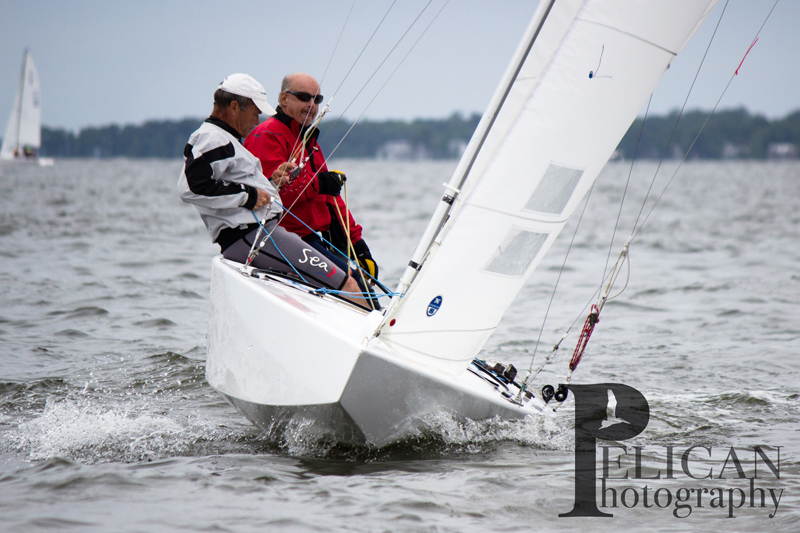 Lightning No Gas Series Standing (7 races scored)
1. Mark Sertl
2. Geoffrey, Becker
3. Craig Cobbum
4. Tim Robinson
5. Stephen Constants, SSA
6. Joan Hurban, SSA
7. Gary Hurban, SSA
8. Richard Welch, SSA
9. Trevor Prior
10. Nabeel Alsalam
11. Jonathan Guth, SSA
12. Lisa-Marie Lane
13. Joe Friebele
14. Greg Kelly
15. Jonathan Lange, SSA
16. Phillip Lange
Star Spring Series Standing (4 races scored):
1. Elliot Oldak, SSA
2. Robert Lippincott, TAYC
3. Allan Terhune, Annapolis
4. Rob Emmet, SSA
5. Michael Lovellette, SSA
6. Shane Zwingelberg, SSA
7T: Barbara Vosbury, SSA
7T: Steve Kling, SSA
Soling Spring Series Standing (3 races scored):
1. Jacques Kerrest, SSA
2. Andrew Dize, SSA
3. Stuart Walker, SSA
4. Joseph Van Gieson, SSA
5. Howard Vickery, SSA
---
Coming Up This Week
Sonic Drive-in Summer Series: May 23 - June 27, Baltmore City Yacht Association.
Down the Bay Race: May 26-27, Hampton Yacht Club and Storm Trysail Club.
Annapolis to Miles River Race: May 27, Miles River Yacht Club.
Miles River Race Back: May 28, Eastport Yacht Club.