Register before August 19 by 5 p.m. for the Annapolis Labor Day Regatta, September 2-3, and get your $10 discount... as well as fall racing in Annapolis at its best.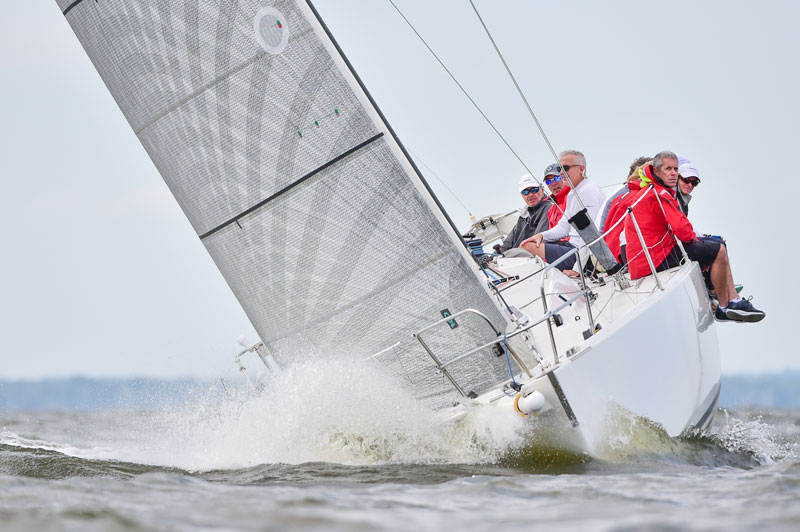 Combine forces to give racers what they want was the impetus behind the inaugural Annapolis Labor Day Regatta (ALDR) in 2014. When CBYRA announced they would not host Annapolis Race Week, a longtime fixture taking place over the whole holiday weekend, racers got scared. Annapolis Yacht Club (AYC) and Eastport Yacht Club (EYC) quickly joined forces to allay their fears and fill in the gap. The clubs created a refreshing two-day regatta for the whole family, which in turn, became the new holiday weekend tradition.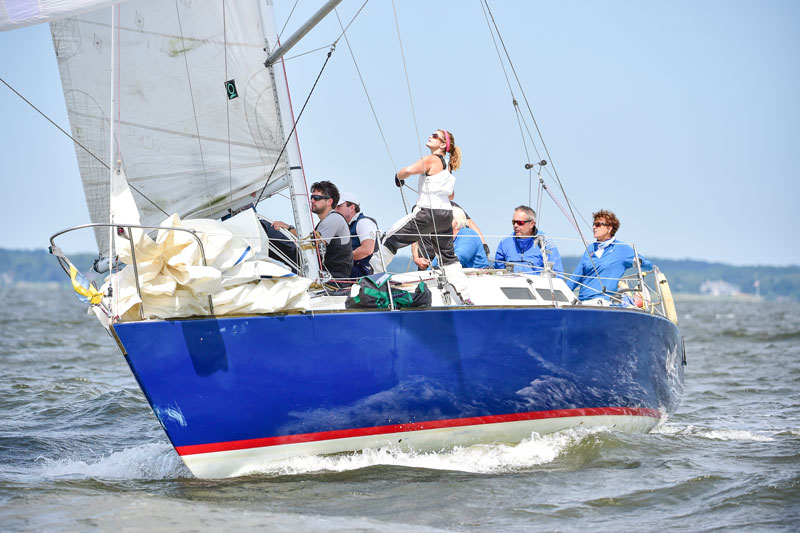 On Saturday, participants have a choice of a government marks distance race or windward-leeward racing; on Sunday all will do windward-leewards.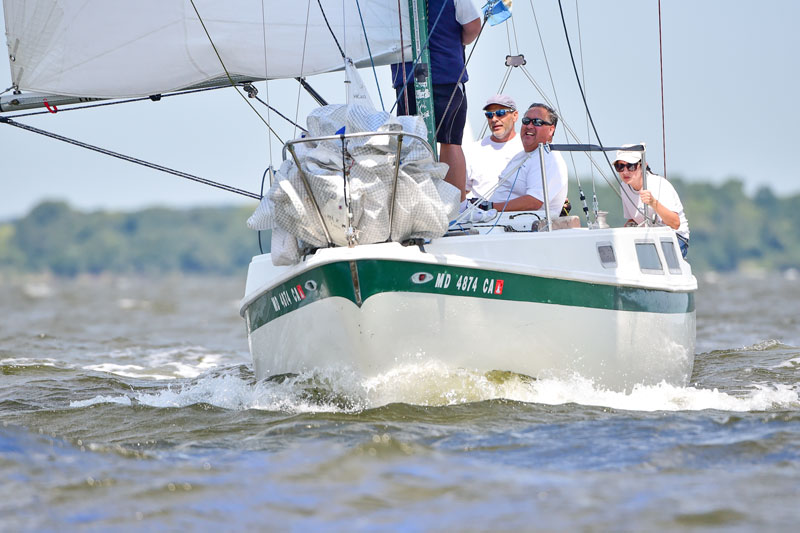 Why only two days? Participation numbers were dropping, and when asked, racers said that they needed a day off for family time over the holiday weekend. ALDR organizers listened and dropped Monday from the program. Racing takes place on Saturday and Sunday only, followed by a Saturday night party at EYC and a Sunday awards party at AYC. Both are family-friendly (think moon bounce, face paint) and have proven to be some of the most well-attended and best race parties of the summer.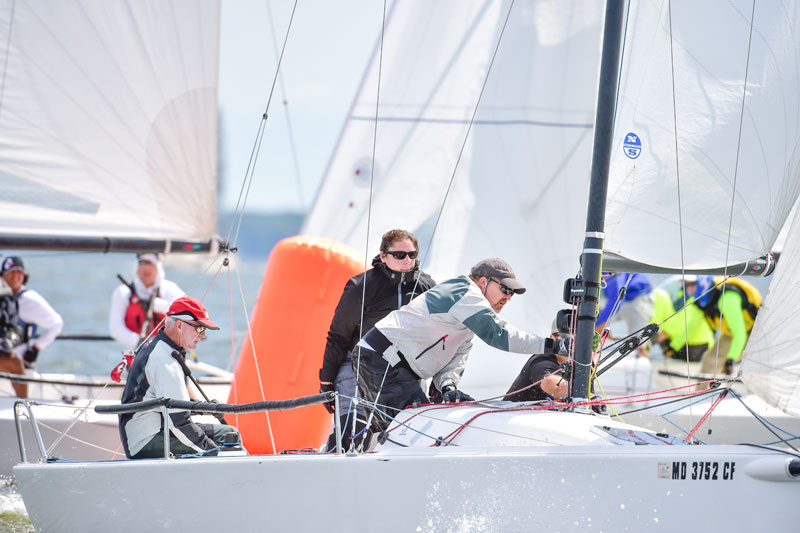 Added bonus: This is a Clean Regatta. All competitors are strongly encouraged to use multi-use water bottles instead of disposable water bottles and to recycle whenever possible. RRS 55 prohibits placing trash in the water.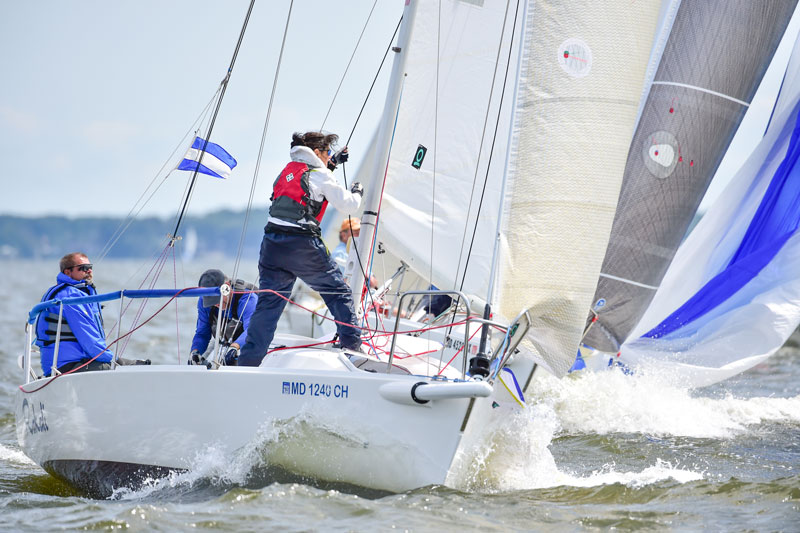 For more information contact:
AYC Regatta Manager: Linda Ambrose, 410.858.4964 … or
EYC Regatta Chair: Keith Jacobs, 301.904.4744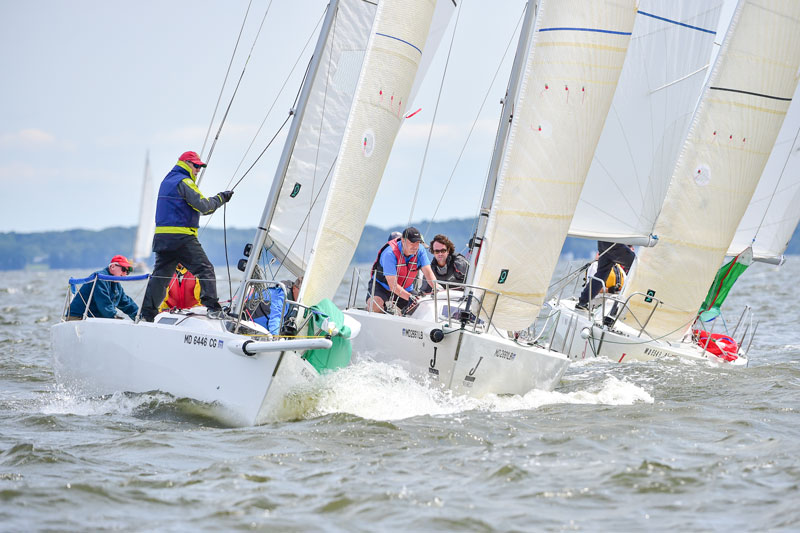 MAKE NEW FRIENDS!
If you have any interest in volunteering shoreside, you may sign up for ALDR volunteer duties here
GIVE SOMETHING BACK!
If you have any interest in volunteering on race committee, you may find RC volunteer duties here.