US Team Steps Up on SailGP, But…
Tom Slingsby and his all-Aussie crew take home the line honors once again.
Larry Ellison and Sir Russell Coutts promised high-octane sailing on San Francisco Bay May 4-5 on the SailGP. And the fleet of super-charged foiling catamarans didn't disappoint. The racing was tighter than the circuit's inaugural race held in Sydney in March.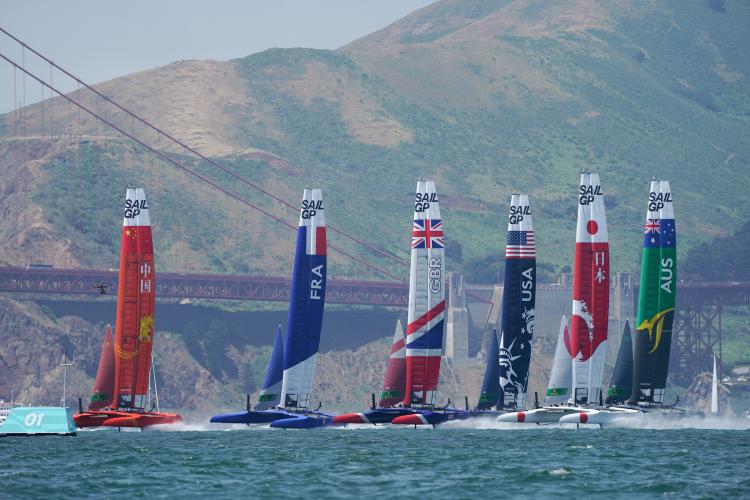 True to form, the Bay chopped up. The wind howled. And the fans who lined the racecourse either in vessels or reclining in lounge chairs were treated to some fancy dueling and incredible speeds as the cats howled past them doing upwards of 50 knots.
It was Aussie Nathan Outteridge piloting the Team Japan boat who stole the show on the first day of racing, notching three bullets while the Australian team struggled with a wing tensioning failure and could only manage a trio of seconds. Team USA, skippered by 29-year-old Rome Kirby, was in the mix all day, finishing a strong third in the second race of the day.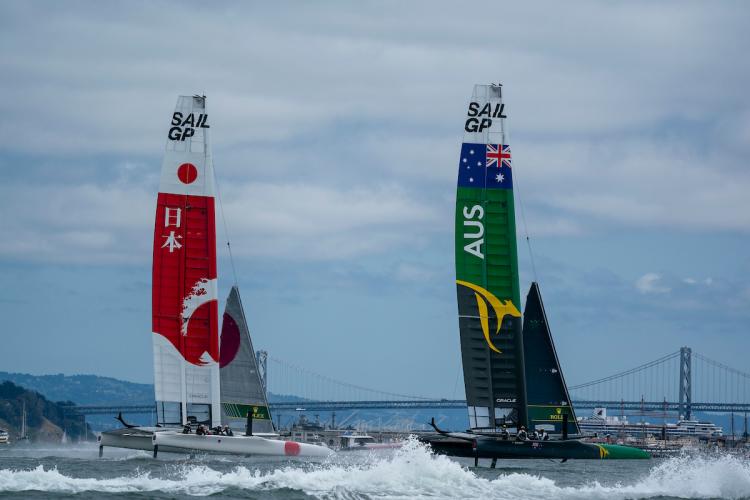 The Aussies came roaring back on the following day with a victory in the first race and a and third in the final fleet showdown. Outteridge was fighting a balky computer all day and had to sail blind for most of the day.
The format allows for the two best finishing boats over the two-day race to go head to head in the race's finale.
Just like in Sydney, it was the Australians versus team Japan…with the Kangaroo-emblazoned boat winning it all. The Aussies are now up 2-0 over all the other competitors in the series standings.
The US team won both starts on Sunday.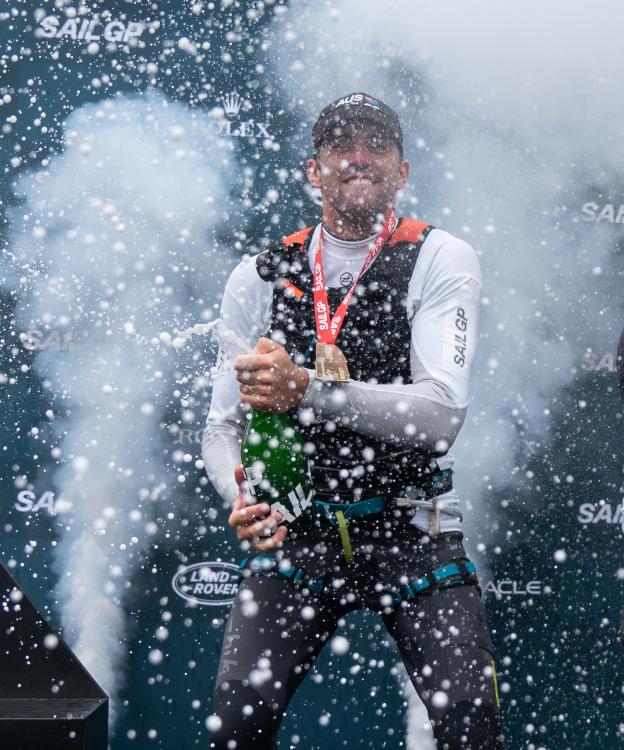 Kirby puts it this way: "When you lead races, you obviously want to finish it off. I'm so proud of the guys responding after Sydney and how we're coming together as a group. We have an incredibly steep learning curve to overcome, but I think this weekend has shown it's possible to quickly catch up."
Tactician and flight controller Taylor Canfield is confident the team's hard work is paying off. ""Improving our starts has been a big priority since Sydney," says Canfield. "Today we changed our approach a bit, setting up a bit further back from the line, and Rome did a great job putting the boat in a good spot. We found a nice hole both times and had great trigger pulls so we were able to hit the line at full speed. It's a great feeling to lead around the first marks in both races today."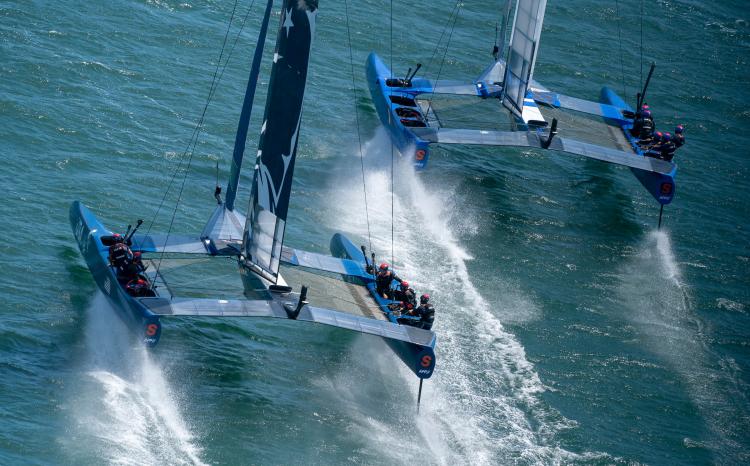 The circuit moves to New York City in June 21-22. Find ticket information at: https://SailGP.com.
The racing concludes September 20-22 in Marseilles, where a $1 million prize awaits the winner.
By Craig Ligibel