September in Solomons = Perfect for Racing Sailors
Racing sailors have two great reasons to return to Solomons in September, starting on Saturday, the 26th: Annapolis Yacht Club's (AYC) Fall Race to Solomons, followed by Southern Maryland Sailing Association's (SMSA) two-day Screwpile Regatta Sunday and Monday, Sept. 27-28.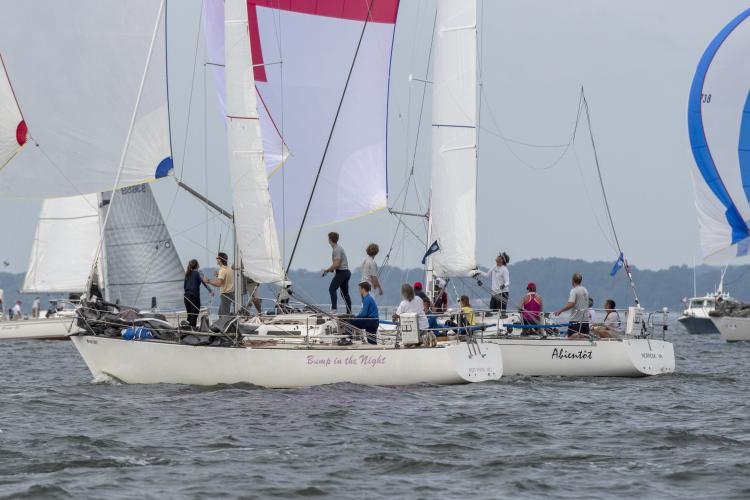 "It's worked out great because we teamed up with AYC for its Fall Race to Solomons and chose to race two days immediately following, all with the prospect of better wind in September, good sunny weather, and less heat," says SMSA's Screwpile chair Jim Keen.
Fifteen boats, ranging from a J/30 to a 47-foot Beneteau, are already registered for AYC's feeder race, which—unlike the overnighter Solomons feeder races of yore—starts in the morning at 9:30 a.m. at the mouth of the Severn River and finishes at the mouth of the Patuxent.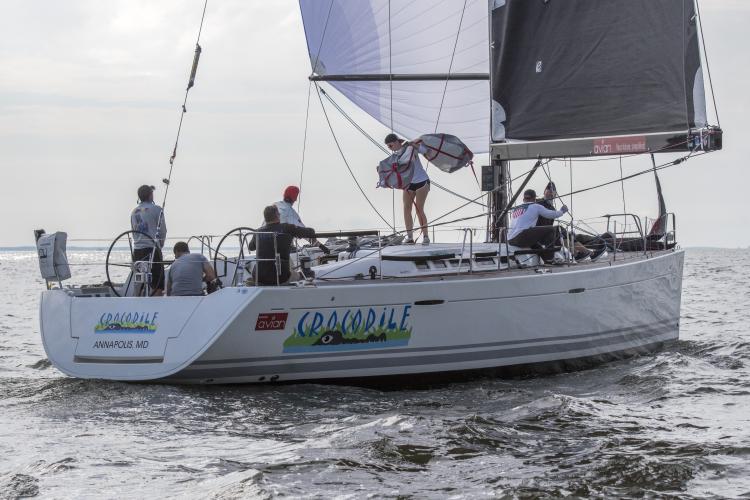 Early registration is due for the AYC Fall Race to Solomons by September 14, which is coming up faster than you think! Find all details and registration on the regatta Yachtscoring page here.
Hosting the Screwpile in September is a huge departure for SMSA, who's organized this event in the steamiest days of July since its roots 30 years ago. Of course, as has become the new normal in sailboat racing, the social events are cancelled—but the Holiday Inn Select is offering a block of rooms as per usual.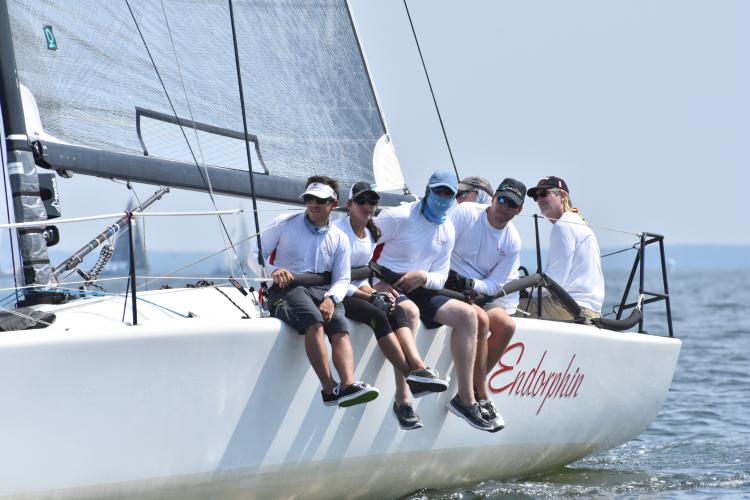 The protest hearings will be held online. SMSA organizers will send out awards and Mount Gay red hats out to competitors after racing is over.
Register for the Screwpile by September 17 (or pay $25 more for late registration). Find all details and registration at the Screwpile Yachtscoring page.
So, if you're missing a good long race down the Bay... followed by racing with the Calvert Cliffs in the background, cool fighter jets flying overhead, and maybe even some pelicans and dolphins, sign up for these two awesome fall races now.
Keen says, "September is going to bring beautiful weather for racing!"