Spectacular Sail GP Racing in Hamilton, Bermuda
A spectacular crash and capsize brough about a not so spectacular result for SailGP Team USA.... Sail GP CEO New Zealand's Russell Coutts called the weekend's racing in Bermuda's Great Sound "the best racing I think I have ever seen on television for a sailing event. What a day; there was drama, fantastic quality of racing, lots of lead changes. It just had everything. Unfortunately, it had a crash… You are going to get that in high level racing every now and then, but it was really exciting stuff."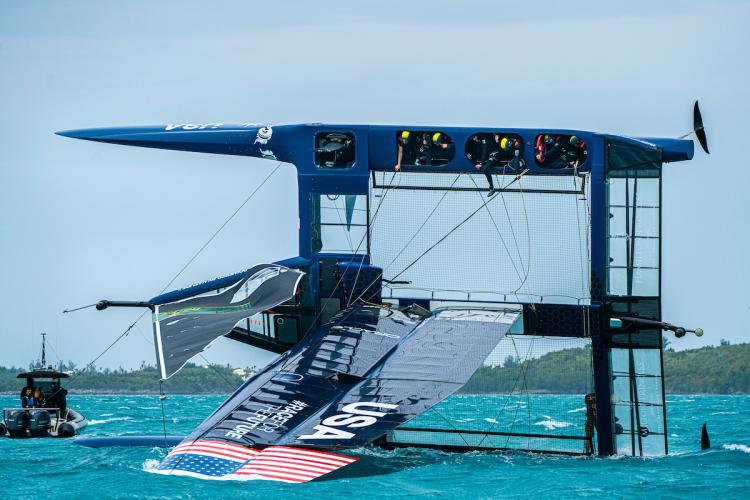 Team USA's helmsman Jimmy Spithill could have done with a little less drama as his boat was badly damaged after a crossing maneuver by Japan's Nathan Outteridge went awry resulting in the Japanese hanging up on the American boat's backstay. Video of the encounter was laced with four-letter expletives from the members of the Japanese crew as the inevitable crash unfolded in slow motion. The American's backstay quite literally sliced through the hull of the Japanese boat resulting in the two boats locked together.
While Team USA was attempting to assess damage and limp back to base, they encountered another issue with their rudder breaking, resulting in the high powered 50-foot catamaran capsizing in the upper limit wind conditions.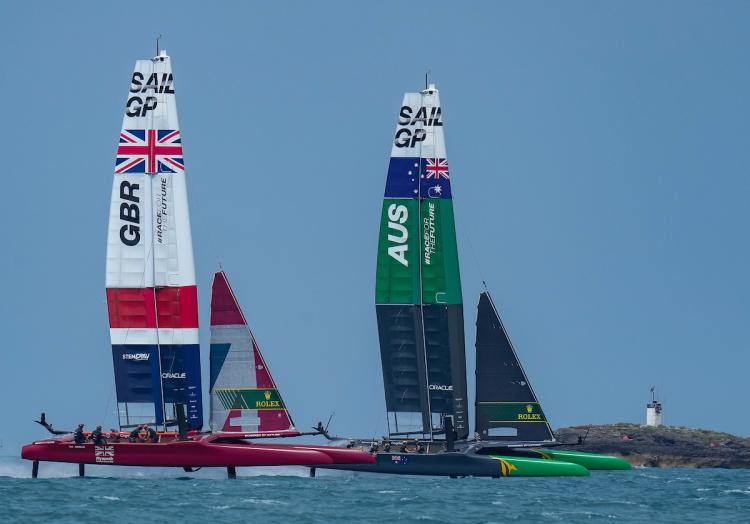 After the racing was completed, the normally voluble Spithill was matter of fact in his assessment of the result: "Nathan and I are friends. They misjudged the cross, and we collided. We had the right of way, but we were out of the race. That's how it goes; this is almost like auto racing now. At these fast speeds and decisions, if mistakes happen, it can be out of your control. It's just one of those things, we're going to have to build on it. There's no type of redress in this type of racing if you get taken out. That's life. We'll learn our lessons and get ready for the next event."
The U.S. SailGP Team has begun the process of evaluating the extent of damage to their F50 with team technicians having full expectations that it will be ready for racing in short order.
The SailGP race format includes five fleet races with the top three finishers going at it head-to-head in a final contest.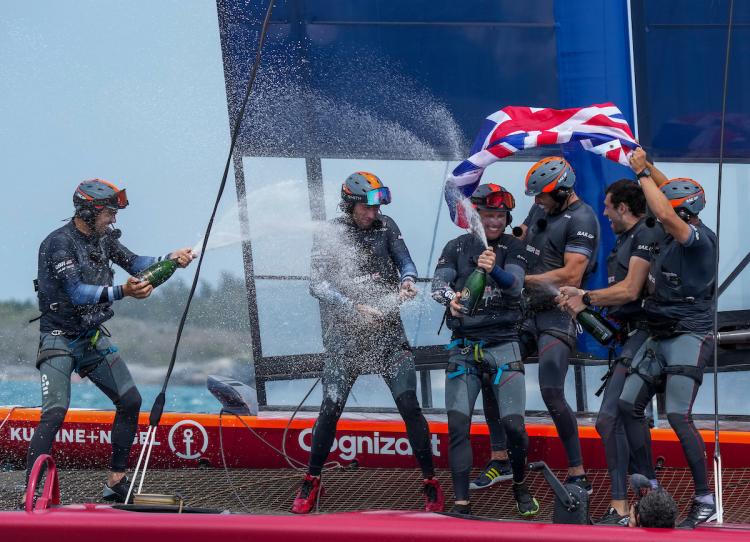 Last season's winner Australia, skippered by Tom Slingsby, won four out of the five fleet races; however, the Aussies were edged out by four seconds in the final race by Great Britain's Sir Ben Ainslie. Great Britain leads the Championship Series with 10 points, followed by the Australians at nine. Team USA is in last place with three points.
The global league will now cross to Europe for the next five Sail Grand Prix events. Racing will continue in Taranto, Italy (June 5-6), Plymouth, UK (July 17-18), Aarhus, Denmark (August 20-21), Saint-Tropez, France (September 11-12), and Cádiz, Andalusia, Spain (October 9-10) before moving to 2022 with races in Christchurch, New Zealand (January 29-30) ahead of the Grand Final in San Francisco, U.S. (March 26-27).
~By Craig Ligibel
Find more racing stories here.