SpinSheet in Sydney Harbor Flying 18ers: SpinSheet journo-at-large Craig Ligibel caught up with the Flying 18ers racing in Sydney Harbor last week.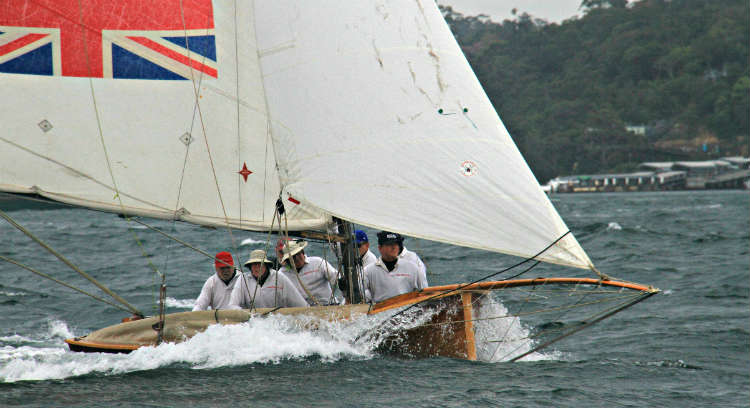 The boats which had traveled to Annapolis to do battle with the Bear and the Bull in mid-September had just returned from their 12,000 mile ocean voyage home... a six week journey via container ship that was lengthened by two weeks after Australian customs officials discovered some eight-legged stowaways necessitating a fumigation effort and a stay in quarantine for the boats.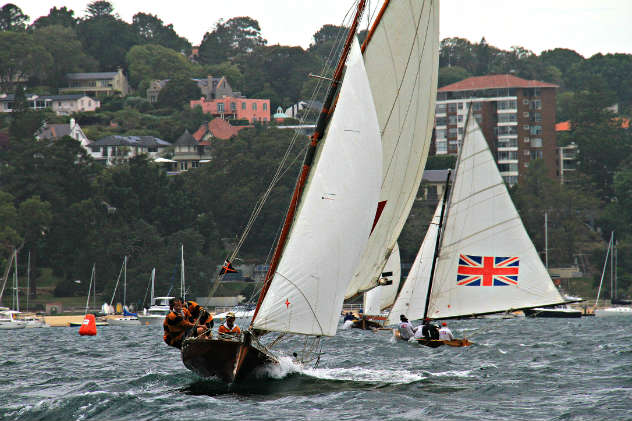 Your intrepid reporter declined on the chance to sail with the Britannia crew and instead opted to go along on the 60-year-old former Royal Navy tender/chase boat to take pictures. It proved to be a prudent decision. The regular race day saw six 18ers post for the start under gusty conditions and a sullen sky. Prudently, the skippers opted for their smaller #2 rigs as the wind was projected to be at the upper limit for safe sailing (around 20knots).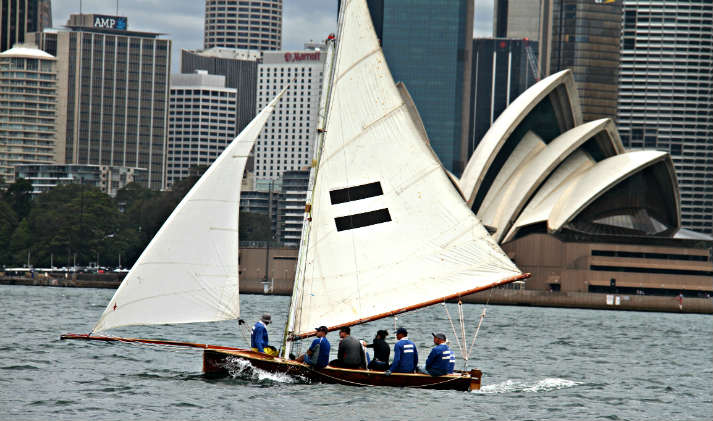 The harbor was crowded with everything from moths, lasers and maxis gearing up for the Boxing Day start of the Sydney to Hobart race. Britannia, skippered by Ian Smith was the first to start, being the beneficiary of a 13 minute handicap head start. Ian led the race the whole time... until disaster struck just as the boats were nearing the final legs. All of a sudden, the wind and rain died... then came roaring back with a vengeance straight out of the west.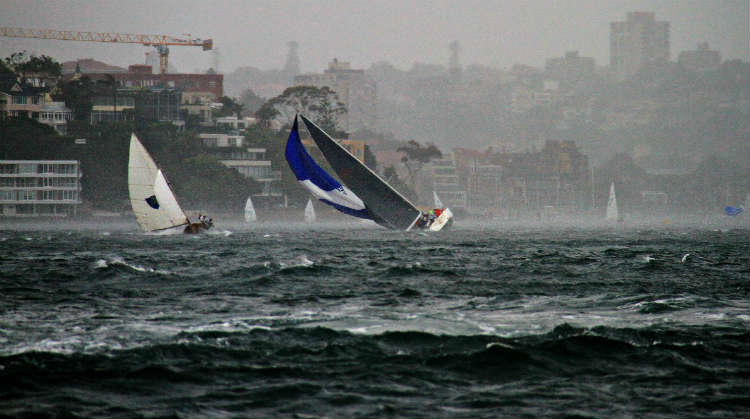 Foam flew. Waves churned. Sails shredded. And two 18ers went over in the 35 knot winds.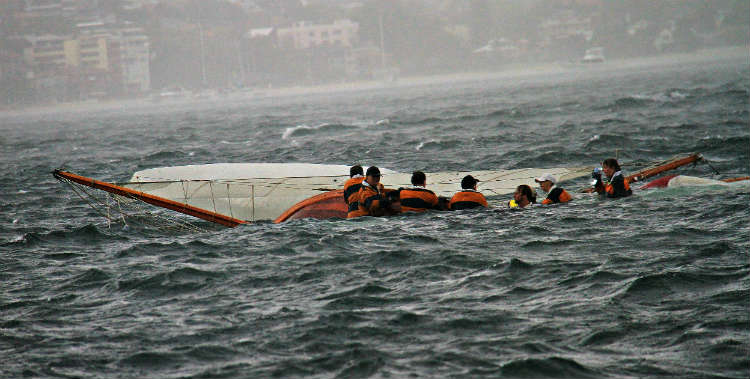 We sprang into action rescuing drenched crew and towing the boats to shore where they were derigged, bailedout,and then towed across the harbor to home base. The other boats had sought safety in nearby coves. Nobody seemed too upset. A spill or two is a frequent occurrence for these hardy 18er men and women.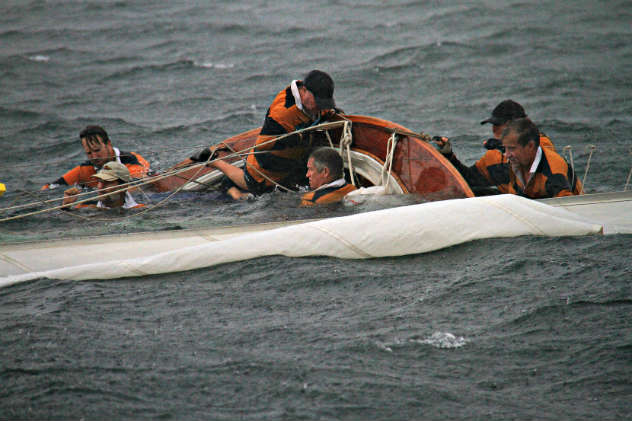 Once ashore, the Squaddies retold the tale of the squall whilst quaffing beers and munching on sizzlers. They fondly recalled their time in Annapolis... and even gave a hearty three cheers for your humble scribe. These 18ers love life... and they love sailing. Not a bad secret to success on the water. ~by Craig Ligibel