Posted September 28, 2021
STC Hosts the Annapolis Fall Regatta October 22-24
A diverse fleet of cutting-edge designs will do battle in the Annapolis Fall Regatta, being held Oct. 22-24 and organized by the Storm Trysail Club-Chesapeake Station. This sailing regatta also serves as the ORC Mid-Atlantic Championship and combines distance and buoy racing over the course of three days on the Chesapeake Bay.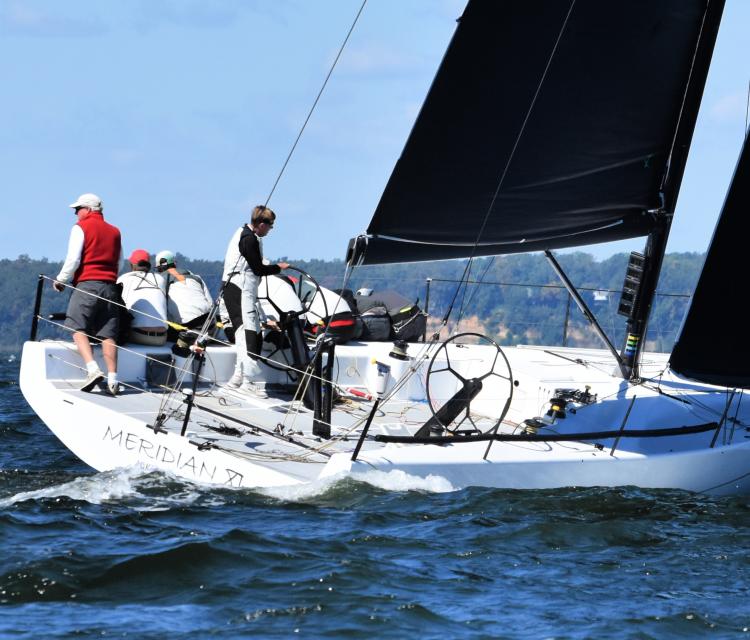 Several strong Chesapeake Bay programs such as William "Sled" Shelhorse's Meridian XI and Erik Wulff's Endorphin will square off against such strong out-of-town entries as John Cooper's Cool Breeze.
Shelhorse, a legendary sailor from the southern Chesapeake Bay region, has enjoyed sustained success with a series of racing sailboats bearing the same name. The Virginia Beach resident's 14th Meridian is a Carkeek 40 and earlier this season that design brought the veteran skipper a long-awaited victory.
Shelhorse steered the Shaun Carkeek-designed and McConaghy Boats-built racer to overall victory in the 71st annual Down the Bay Race. Shelhorse has now completed that 120-nautical mile passage from Annapolis to Hampton 35 previous times without capturing the Virginia Cruising Cup.
The 73-year-old Hampton Yacht Club member, who is batting Parkinson's Disease, would love to bookend the 2021 season with an ORC Mid-Atlantic Championship.
It will be interesting to see how Meridian XI performs against Cool Breeze, a custom-designed Mills 43 with an impressive resume. While Cooper is based out of Springfield, Missouri and Aspen, Colorado, the boat is berthed at Pilots Point in Westbrook, Connecticut.
Cool Breeze has been a regular at such major regattas as Block Island Race Week, Charleston Race Week and the Southernmost Regatta in Key West. Cooper led the 43-footer to victory in ORC B class at the New York Yacht Club Annual Regatta this past June.
Coming to Annapolis to race is always special for Cooper, whose Uncle Harry was a 1953 graduate of the Naval Academy. Cooper was extremely close with his uncle, and they were business partners in numerous ventures up until Harry's passing a few years ago.
This will be the fifth year the Annapolis Fall Regatta is run using the ORC rating rule, which continues to grow internationally and in the United States. Dobbs Davis, communications director for ORC, said the number of certificates issued in the U.S. this year has exploded from 300 to almost 800.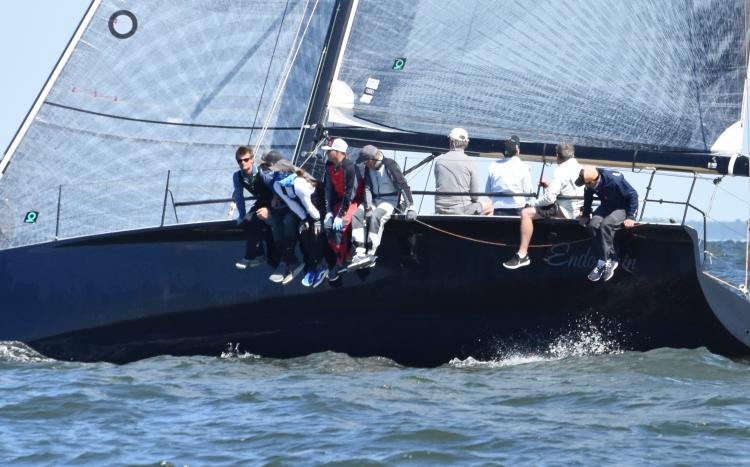 After serving as the ORC East Coast Championship in 2020, the Annapolis Fall Regatta will crown the ORC Mid-Atlantic champ this year. Racing will get underway on Friday with a distance race around government marks on the Chesapeake with a scoring gate producing two separate results.
Principal race officer Dick Neville hopes to complete as many as five buoy races on Saturday and Sunday. Storm Trysail Club-Chesapeake Station will host an awards party Sunday afternoon at Forward Brewing in Eastport.
"This event pioneered the mixed format of distance and buoy racing, which has proven a popular way to test a wider range of skill sets in the same event," Davis said.
Endorphin, a Soto 40 owned by Erik Wulff, is among several local entries that could make some noise. Wulff, a member of the Herrington Harbour Sailing Association, has raced with a consistent crew featuring several top professional sailors from the greater Annapolis area.
Skippers Ed Hartman and Ben Capuco lead entries capable of beating the faster boats on corrected time. Hartman's J/122 M'am'selle and Capuco's Aerodyne 38 Zuul have both enjoyed tremendous success on the Chesapeake Bay Yacht Racing Association circuit and each crew brings a wealth of local knowledge and understanding of the famously variable conditions off Annapolis.
Storm Trysail Club-Chesapeake Station is still accepting entries for the Annapolis Fall Regatta. Visit https://yachtscoring.com/emenu.cfm?eID=14720 to register.
Find more sailboat racing news here