The Kiwis could win it all with another gutsy performance at the America's Cup
Don't miss the call of the race on New Zealand radio! With the Kiwis up 6-3, Tuesday night's 11 p.m. Eastern Time broadcast from Auckland could well tell the tale of the 36th America's Cup.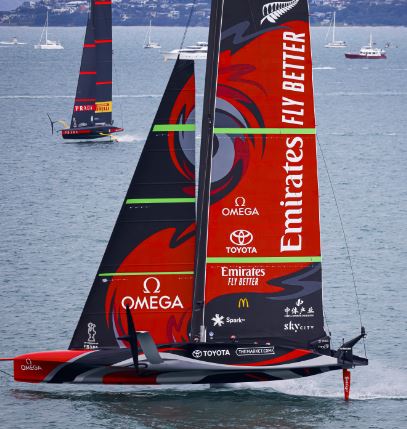 Will Emirates Team New Zealand sail another near perfect race and come from behind again and score the decisive victory? Or will Team Luna Rossa Prada Pirelli turn in another miracle performance and force the racing to Day 7?
Only one race was run yesterday as race officials decided the wind conditions on course were too fluky to allow a potentially decisive contest.
Conditions for a St. Patrick's Race appear ideal as the countdown to Race 10 continues. Local odds have the New Zealanders taking both races to clinch the Auld Mug.
But don't count Jimmy Spithill and Francesco Bruni out. "If you don't win, you learn" said Spithill at the end-of-racing Day 4 press conference.
"This is the ultimate test. These are epic matches against the best in the world. Nobody on our team is hanging their heads. We will come out fighting. This is our regatta to win."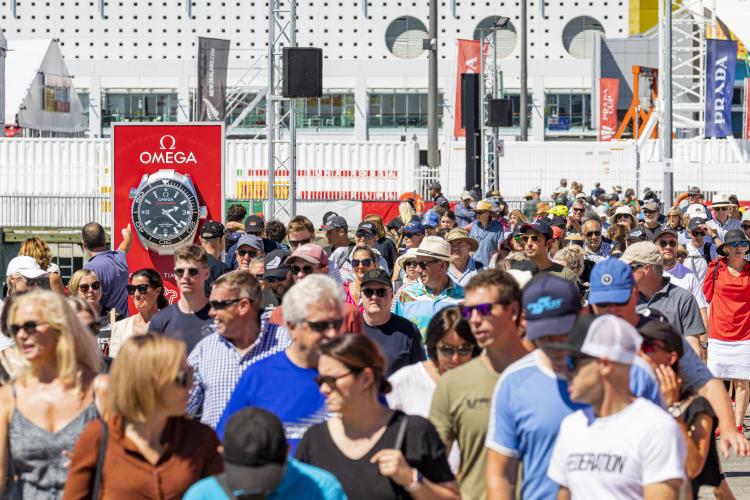 You can catch all the action by tuning into Newstalk Radio NZ at: https://www.iheart.com/live/newstalk-zb-sport-6194/.
Veteran race commentator Peter Montgomery is joined by a talented cast of race analysts including American Magic crewmembers Trevor Burd and Dan Morris.
If the Kiwis do well, you will have to excuse Montgomery's exuberance. In summarizing today's racing he said, "There are probably right now 1000 New Zealanders having heart attacks. The racing is that exciting. I'm not sure how much more of this I can take."
Tune in and hear all the excitement for yourself.
And if the Kiwis win, prepare for a St. Patrick's Day party to end all parties in Auckland's America's Cup Village. Oh well… at least you can mix yourself a Dark and Stormy and pretend you are celebrating with 50,000 of revelers 8700 miles away!
~by Craig Ligibel