US SailGP Team Punches Ticket to Finale in San Francisco with Sydney Second-Place Finish
When SpinSheet caught up with US SailGP helmsman Jimmy Spithill last October in Chicago, he was his usual laser-focused self. "From here on in, it's all about getting into that finals race next March. We'll be focused on that and nothing else for the next three months," the two-time America's Cup winner told me.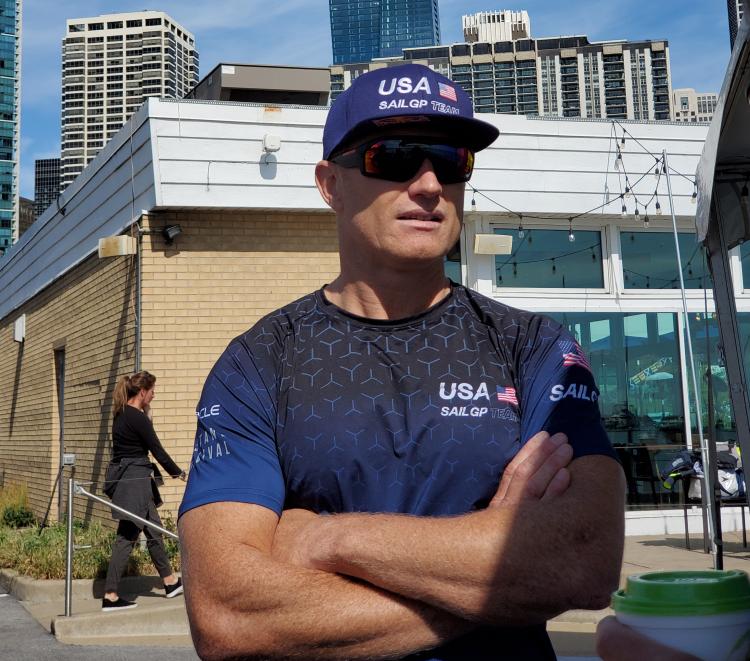 "Next up, it's Cadiz. Then Sydney. We've got to come out of both of those events strong. Points are everything. The million dollars is a big incentive. So are the bragging rights to having beaten the best in the world."
True to his comments, Spithill & Company put in an impressive performance in Spain, finishing second among the eight-boat fleet of high-flying F-50 catamarans.
Last month in an exclusive interview with your reporter, Spithill reflected on what it would take to win in Sydney. "We didn't do well as a team in 2019. And last year before Covid hit, we struggled against Ainslie here in Sydney Harbor. But this is a new team…and I think our time has come. Nothing would be better than to have an all-Aussie Sydney final with us, Slingsby (Team Australia) and Nathan (Outteridge; Team Japan) battling it out for podium honors."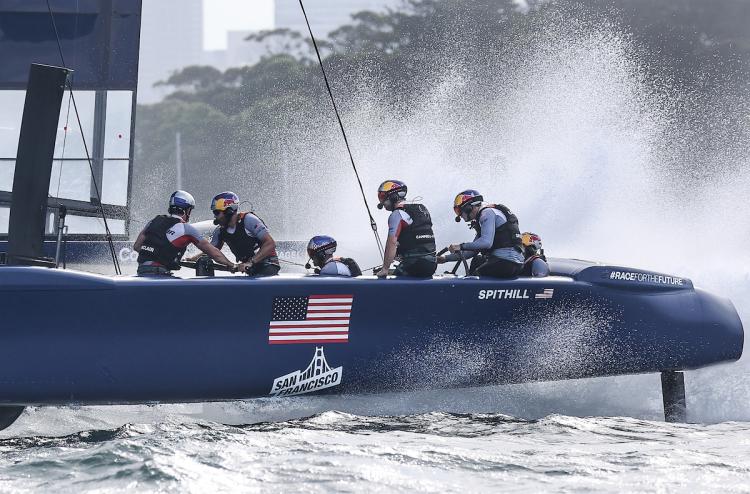 The first day of Sydney Harbor racing saw Sir Ben Ainslie and Team GBR taking out Team Japan on a crossing maneuver at the start. "I didn't see the Japanese boat" a dejected Ainslie said afterwards.
The collision sheared off the starboard bow of the Japanese boat, almost sinking it. Crews worked through the night to refit the British boat with Team Japan's sails so Outteridge and crew could compete on the second day of racing. For his transgressions, the British boat was ruled out for the second day of Sydney completion as well as being penalized four points going into the final races in San Francisco.
Spithill's words were prescient as the final day of racing in Sydney saw a hard charging Nathan Outteridge win the first two races of the day while Spithill and Slingsby solidified their places in the event's finals with finishes of second and fourth for the Aussies and third and fourth for the Yanks.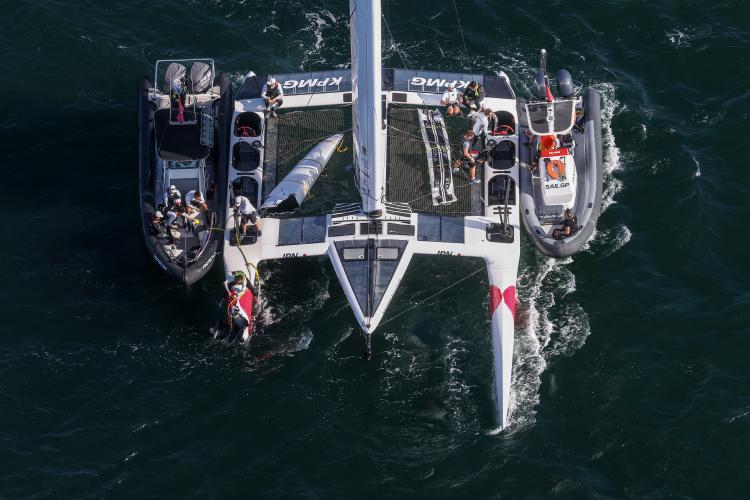 In the end, it was all Slingsby in the Sydney finals as he and his all-Australian crew sailed to an easy victory against Spithill and Phil Robertson's Spanish boat.
"By virtue of our second-place finish in Australia...and our second-place overall placement, we are assured of making the San Francisco finals. We did pretty good in the big winds here in Sydney. We'll see if the breeze holds back home."
Both the US and Australian boat are assured a place in the SF finals. The other teams will compete head to head in San Francisco for a coveted third spot in the million dollar race.
Spithill conjectured that "the championship is Tommy's to lose… but it's ours to win."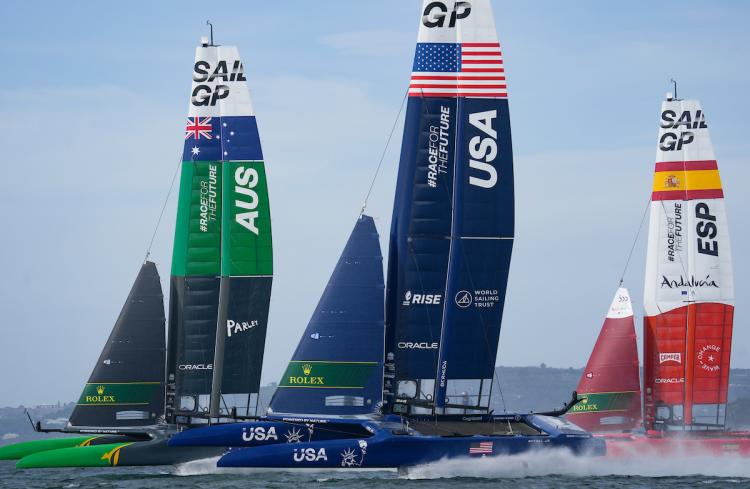 The US team has overcome a significant amount of adversity this year with malfunctioning equipment, bad wind shifts, and crew injuries putting the season in doubt. In fact, after seven events staged all over the world, the US team has yet to take home first place hardware.
"We've been steady throughout the series," says Spithill. "Hopefully, we've saved the best for last."
The winner-take-all million-dollar finals will be held March 26-27 in San Francisco.
Earlier this week, SailGP announced its Season Three 2022-23 race calendar. The season will kick off in Bermuda May 14-15 and will include a stop in Chicago June 18-19. For more information, go to: sailgp.com.
By Craig Ligibel
Find more sailboat racing news here.