Here's Your Roundup, Racers!
While you were ushering in July and watching fireworks, a number of noteworthy racing events unfolded in Chesapeake country and beyond: Viper North Americans 2018, Northern Bay Race Week, Log Canoe racing on the Chester and more. We're a week behind, because your loyal sailing editor went sailing—and is back in action after a pleasant break. Here's your SpinSheet racing roundup for the two weekends of June 30- July 1 and July 7-8.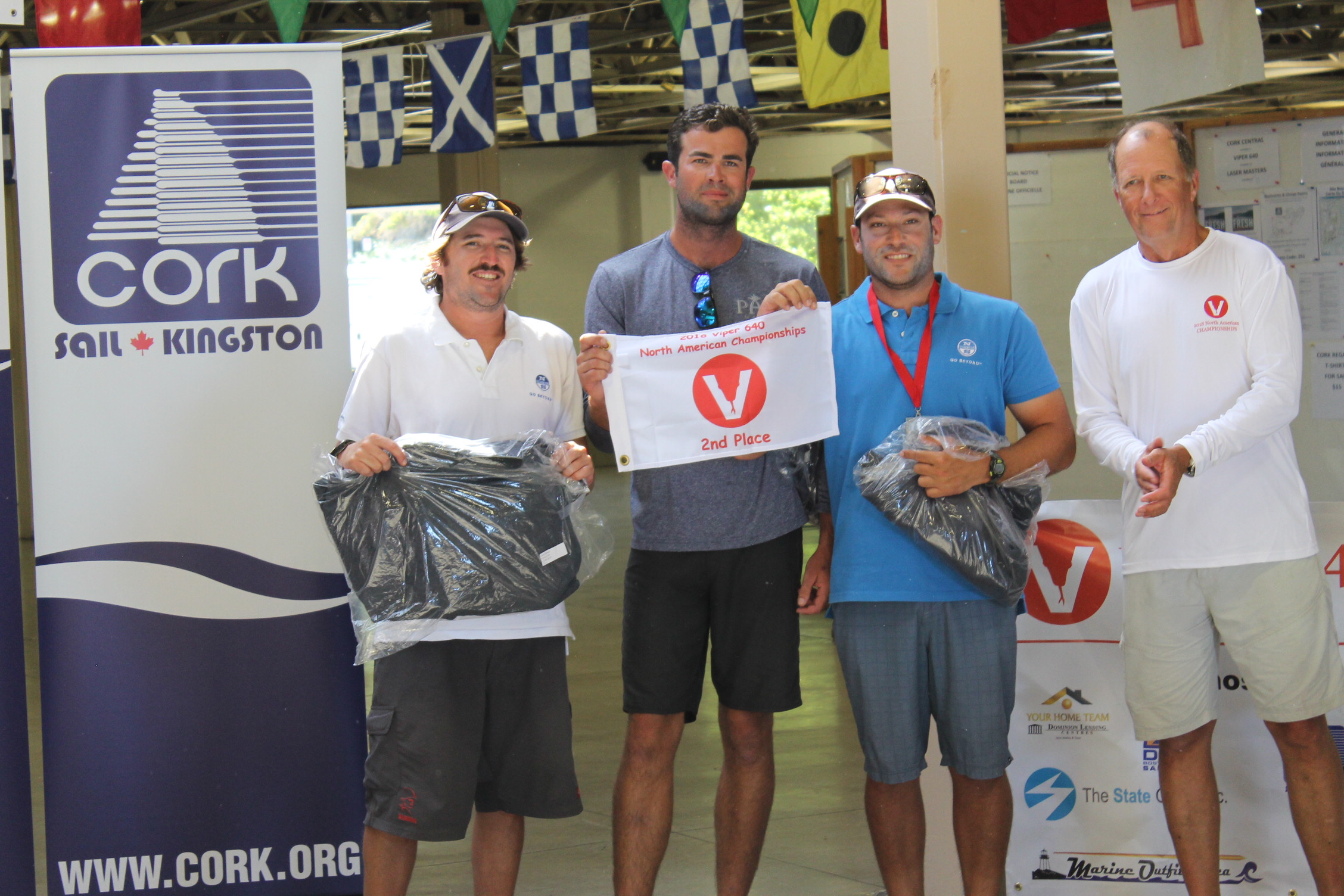 Viper 640 North American Championships
Chesapeake sailors rocked it at the Viper 640 North American Championship in Kingston, Ontario, last week in a six-day, 16-race regatta. Most of the racing took place in 10-15 knots with a few races in the 18-knot range with gusts to 22.
Canadian sailor Brad Boston taught them how it was done by topping the 36-boat fleet on Jackpot. Finishing in second place was Annapolis pro Zeke Horowitz on Moxie. Geoff Ewenson (helm) and SpinSheet's own Mary Ewenson took third place on Terminally Pretty.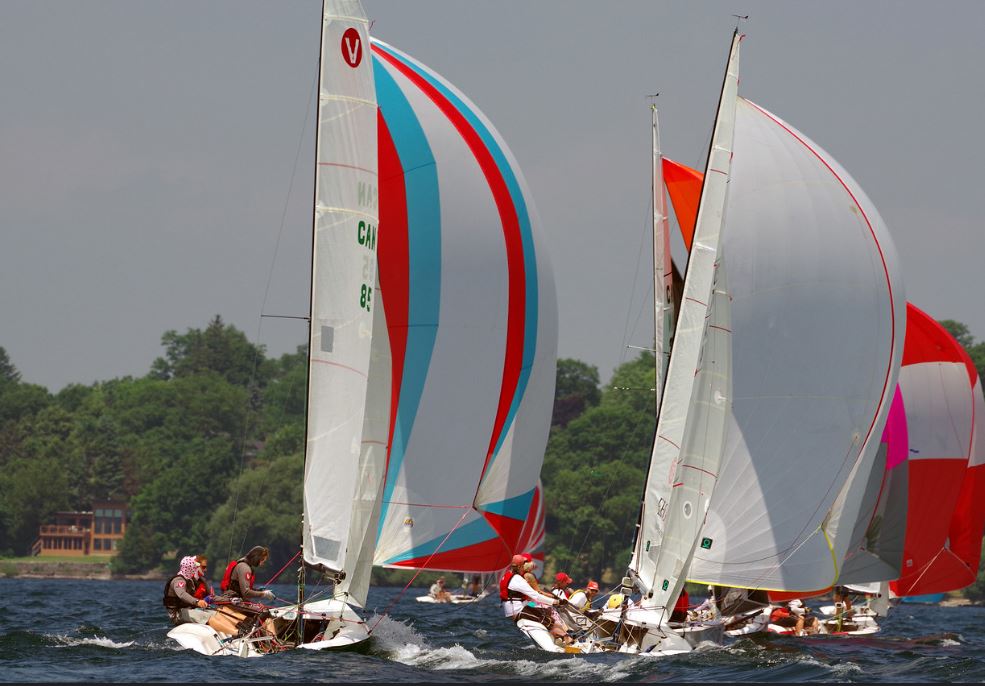 Others who made the trip from the Bay were Henry Amthor and team from Hampton Yacht Club, Jay and Dale Pokorski and his team from Eastport Yacht Club, Eric White and his Annapolis crew, Justin Morris and team from Hampton
Class members Amy and Ken Kleinschrodt have donated a sportsmanship trophy to be presented every year at the Viper NAs, and this year it went to the team on Meow. Mary Ewenson says, "It's pretty cool that these new members of the class love the vibe so much that they have created this trophy for sportsmanship, and the class has embraced it."
Congratulations, Chesapeake teams! Find full Viper 640 NA results here.
Northern Bay Regatta
The Glenmar Sailing Association's revived Northern Bay Regatta (NBR) took place June 30- July 1 off Middle River and included a party and fireworks. Here are top three results. Find full NBR 2018 results here: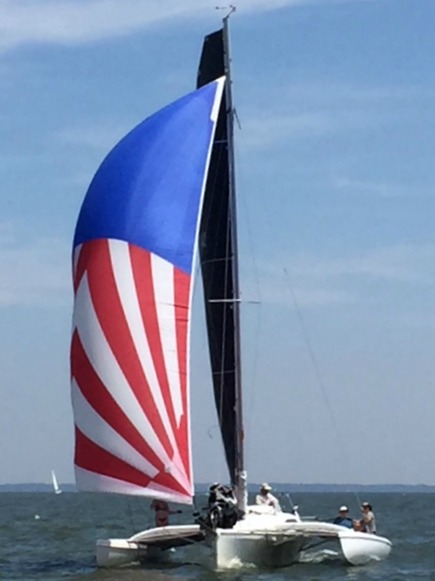 PHRF A:
Rosalita R Hanson NERYC 1 1 1 3
Kristany G Harvey GSA 3 2 2 7
Split Decision J Tacchetti GSA 2 3 3 8

PHRF B
1. Liquid Limit D Kozera GSA 3 1 1 5
2. Giggity C Price PSA 1 2 4 7
3. Still A Gorilla T Calvert GSA 2 3 3 8
PHRF C:
Witch's Flower M Johns GSA 2 1 1 4
LabRat M Zapf/ GSA 4 2 2 8
Serenade G Dorris GSA 5 4 8 DNC 17
PHRF N:
Brat G Moler GSA 1 1 1 3
Good Times M Burkem 3 DNC 3 DNC 3DNC 9
MULTIHULL A/B:
Endurance J Short CMA 2 1 1 4
Gemini J Glover CMA 3 2 2 7
Fair Curve J Nicholson CMA 3 3 3 9
Multiple One-Design Regattas at Severn Sailing Association
SSA always has a full one-design racing schedule. Over the weekend of June 30 – July 1, the club ran its Johnson 18 Summer Series, 505 Summer Series, and Lightning Summer Series.
Then, on July 6 SSA hosted the Sandy MacVickar Regatta for 420s, Optis, and Laser Radials.
The J/22s and Solings competed in their Summer Series July 7-8. Find all SSA results here.
(We would love to have post-race recaps and photos anytime from a volunteer at SSA. Tap, tap, tap—is this thing on? SSA? Anyone?)
Log Canoes on the Chester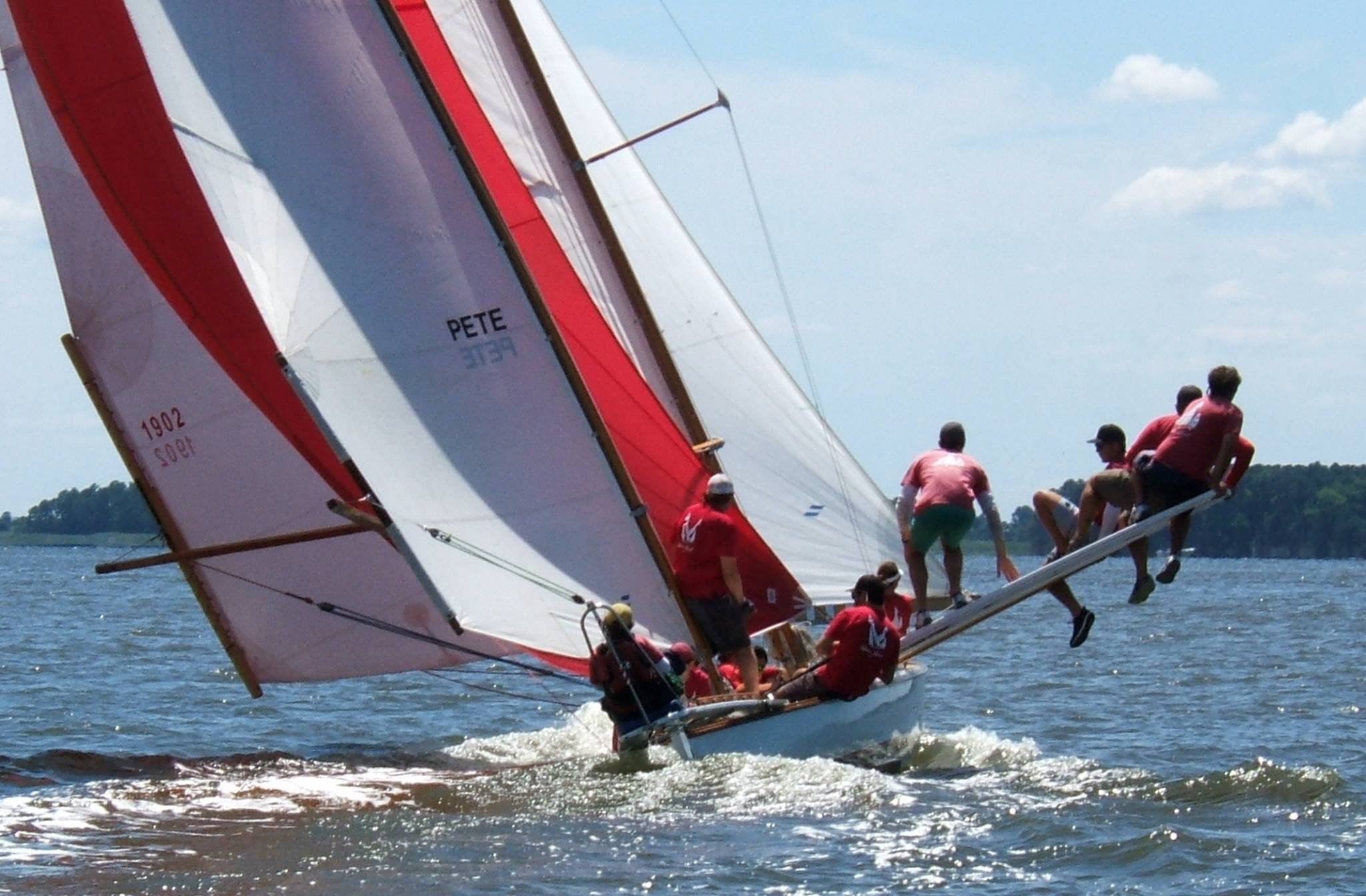 The Log Canoe Island Blossom proved victorious last weekend at the Chester River Regatta. Here are results and photos courtesy of Tim Mangus. If you'd like to spectate a log canoe race this season, find the dates of upcoming events at SpinSheet's Calendar. And if you are a serious log canoe lover or prospective crew member, go sign up for the Facebook group "Log Canoe Sailors." It's the best place on the internet for good log canoe info.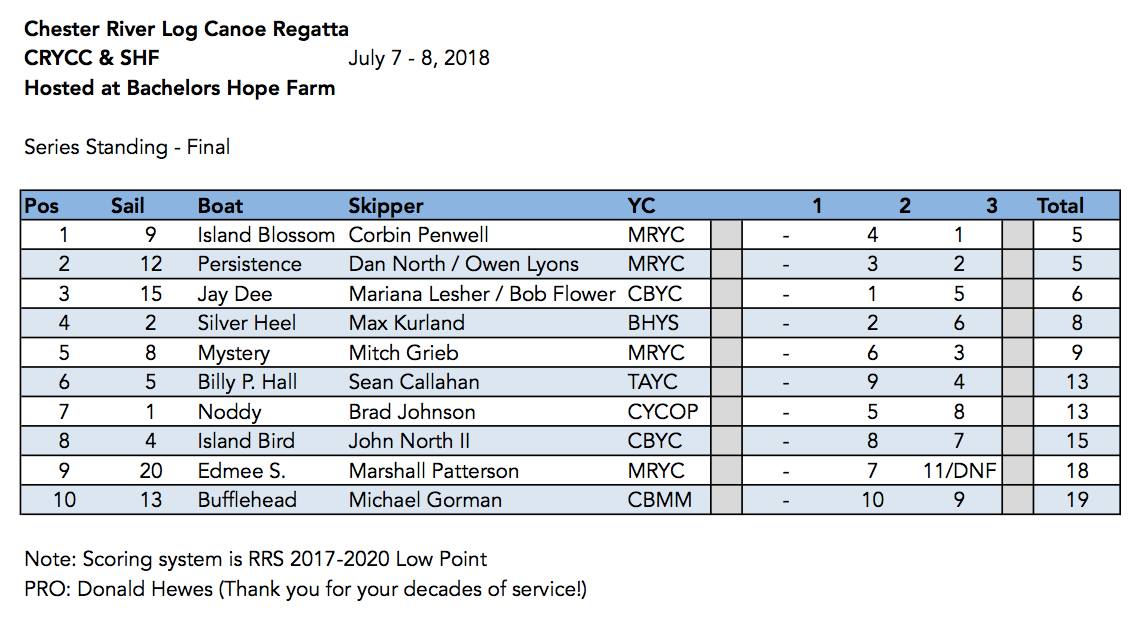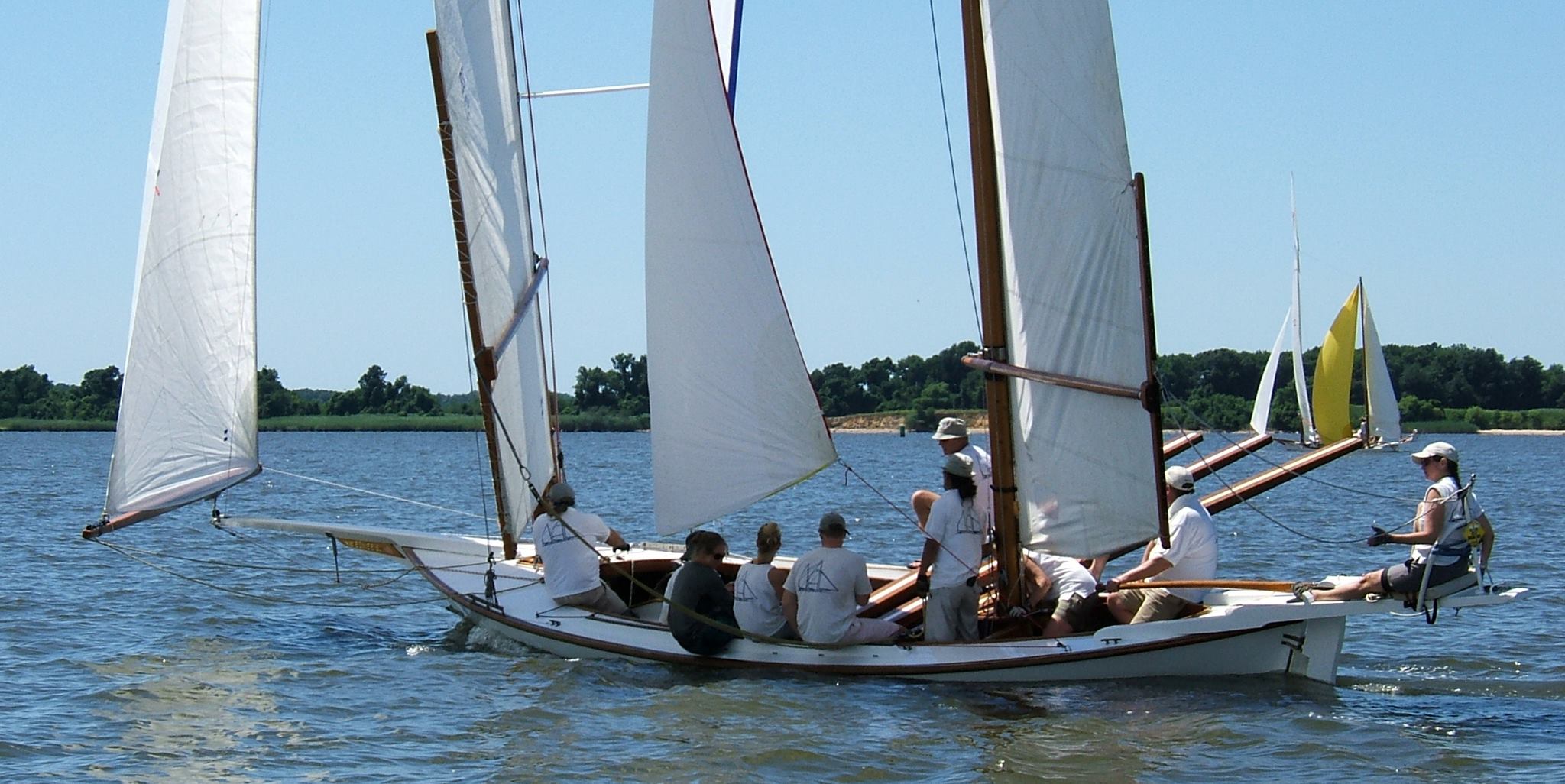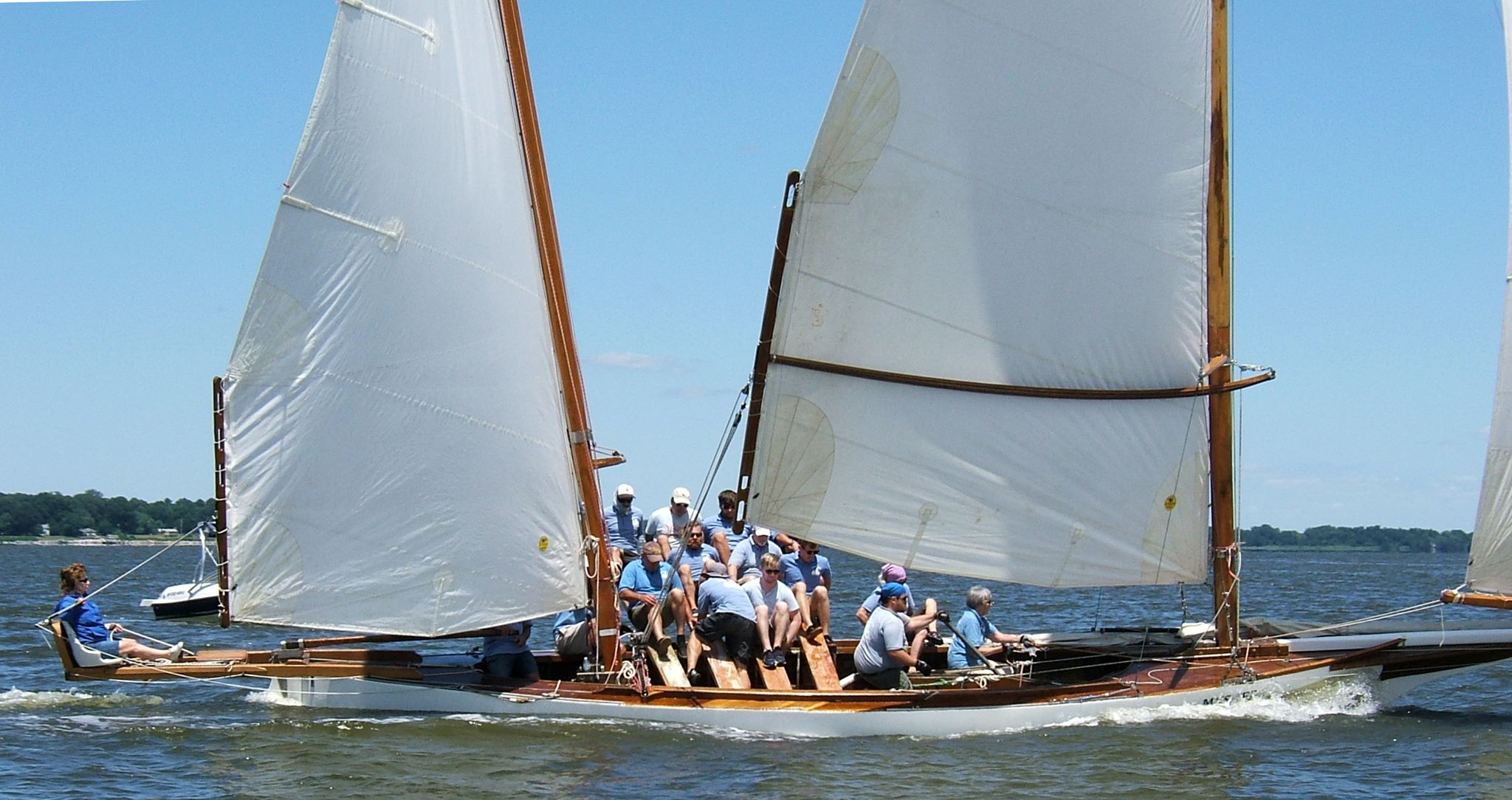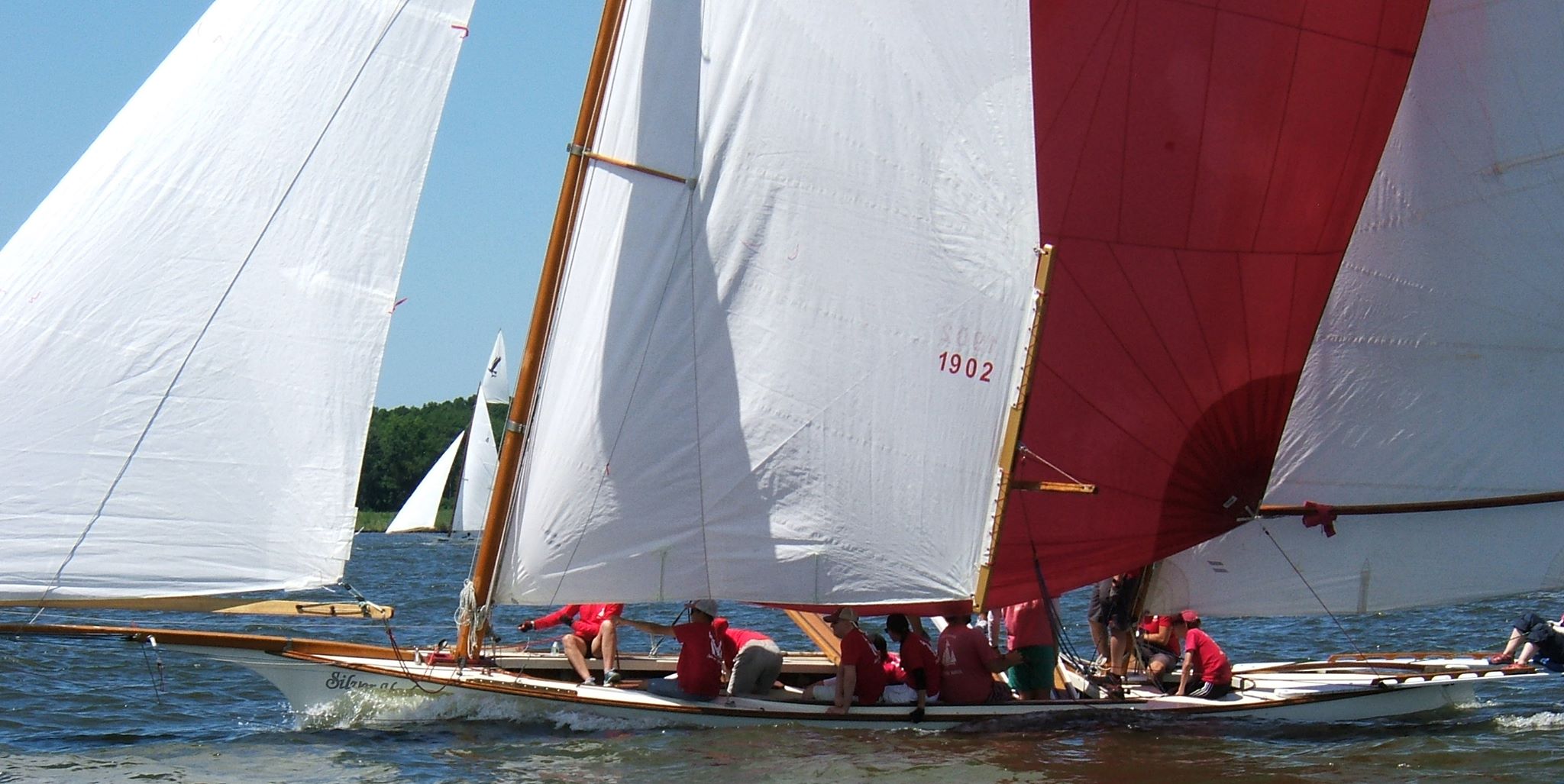 Send us your racing news and photos!
Disappointed not to see your event in our racing roundup? We welcome your Chesapeake racing news and photos anytime. Send it to us by 9 a.m. on any given Monday and we are happy to share it. [email protected]