Rock Hall, Maryland, a Terrific Destination for Chesapeake Bay Cruising Sailors
For nearly 40 years, Rock Hall, MD, has been a part of my family's sailing history. It was the home port of our first keelboat, Serenity, a Pearson 30, from 1983 to 1997 and later to our J/120 Hot Pepper from 1998 to 2019. If you get a chance to visit Rock Hall by land or by water, it's well worth the trip. Several unique attributes separate this quiet Eastern Shore town from the Northern Bay's other popular ports. Here are some notable factors that should put Rock Hall atop every Bay cruiser's bucket list: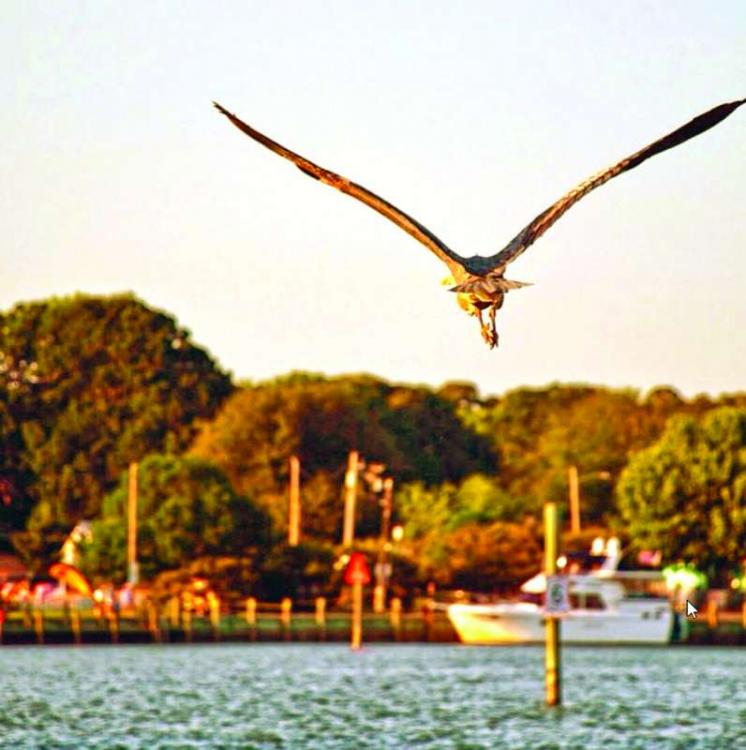 History and population
Established 315 years ago, Rock Hall was a colonial seaport for tobacco, seafood, and other agricultural products. The most recent census in 2010 yielded a population of just shy of 1400 residents, placing it number 295 among Maryland cities, ranked by population. The Rock Hall Museum and the Rock Hall Waterman's Museum help preserve some of the town's notable history.
Bayside location
Unlike other mid and Upper Bay towns such as Baltimore, Annapolis, and St. Michaels, Rock Hall is not positioned along a river, providing easy access and incomparable views of the Bay. Swan Point Bar juts about a mile south from the mouth of Rock Hall Harbor, making it easy to enter by honoring ATON C3 to port and turning to starboard at R4 to follow the channel through the two elongated jetties protecting the harbor. The town itself claims a footprint of just 1.55 square miles, of which .21 square mile is water.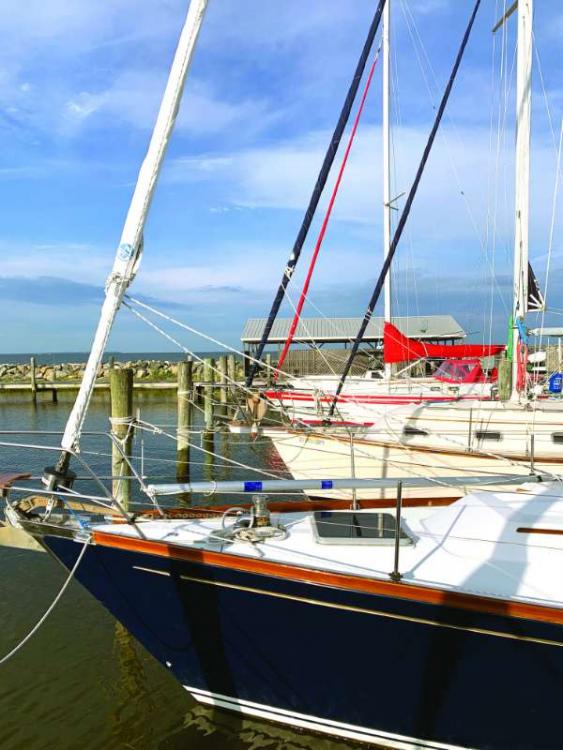 Ample transient dockage
Several reputable marinas offer overnight deepwater slips and all the additional amenities such as fuel docks, ship's stores, and swimming pools, all within walking distance to the harbor's restaurant options. North Point Marina is the author's personal favorite, serving as Hot Pepper's year-round home for 20-plus years. The harbor's massive jetties provide ample protection from Bay weather without impeding spectacular sunset vistas from any harborside location.
Dining options
Harbor Shack sits on the northwest side of the harbor and offers typical dockside fare, live music on weekends, and the best Orange Crush on the Eastern Shore. You'll need to dock nearby, as there is no deepwater dockage immediately at the restaurant.
If it's steamed crabs you crave, walk or motor to the northeastern side of the harbor to take in Waterman's Crabhouse with ample complimentary dockage for diners drawing up to eight feet and overnight dockage for just $1 per foot. If farm-to-table is your dining preference on land, you'll appreciate seeing the watermen's crab boats docked right alongside the restaurant.
Farther inland, a short .75-mile walk or bike ride offers additional dining options along the main road (Rte 20, Rock Hall Rd.). Bay Wolf's menu combines Eastern Shore and Austrian cuisines for a truly one-of-a-kind dining experience. Ford's Seafood provides an alternative steamed crabs option in an intimate diner-like setting and a BYOB policy for adult beverages. For a comprehensive list of dining options, visit
rockhallmd.com.
Land accommodations
If you're a stalwart Marriott Rewards member, Rock Hall simply isn't the place for you, as the nearest locations are in Baltimore and Annapolis. Popular travel booking websites won't help much either. But that's no indication of the variety of inns dating back to the 1700s, bed and breakfasts, vacation rentals, and other lodging options available. Find a comprehensive directory on rockhallmd.com.
Shopping
A grocery store, liquor store, and a West Marine location can accommodate nearly any onboard provisions necessary. Beyond these bare essentials, bakeries and gift shops peppered along the main streets offer a variety of interesting temptations to satisfy the curious palate and home or boat décor.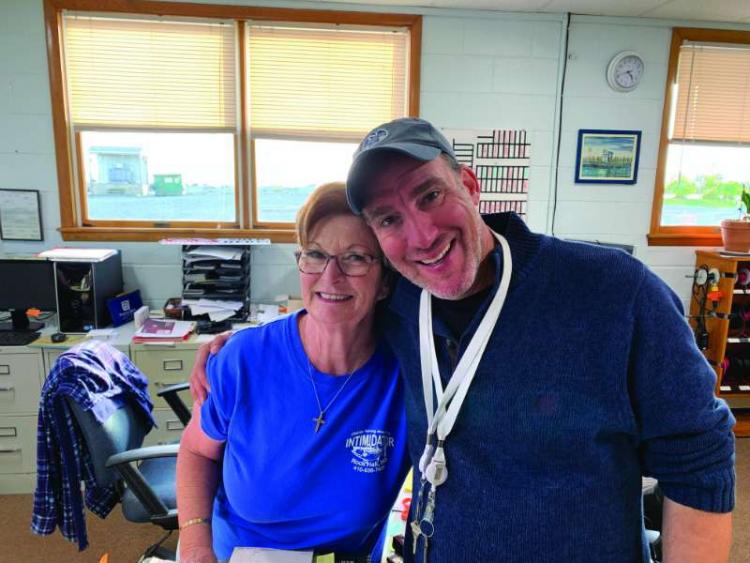 Special events
As a teenager, I spent several Fourth of July weekends celebrating our independence with the good people of Rock Hall. Our tradition began with the waterman's docking contest in the harbor and parade along Main Street, followed by a festival at the Civic Center. The kids' pet turtle races were always a highlight. Roasted chicken halves cooked up by the American Legion Post 228 packed to-go would later serve as our dinner after sailing up the
Chester River in time for the fireworks display in Chestertown. This year, the Rock Hall fireworks display will be held on Sunday, July 3.
Pirates & Wenches Weekend is sure to channel the inner Captain Jack Sparrow and Elizabeth Swann in all of us, August 12-14. Complete with a beach party, ample kids' activities, rum tasting, sea shanty sing-alongs, and a decorated dinghy contest, this is one event not to be missed: rockhallpirates.com.
The Waterman's Triathlon Festival provides a variety of competition options, from a full individual Olympic triathlon to aquabike, relay, and sprint triathlons for racers aged 12+ throughout the weekend of October 1-2. Details at runsignup.com, search "Watermans Triathlon Festival."
Whether you're a new or repeat visitor, Rock Hall is certain to provide a unique cruising experience and destination for any boater. Be sure to make it part of your weekend itinerary soon. Happy cruising.
~By Steven Toole
Find more cruising destinations here.