Are you a cruiser?
In general, there are three types of sailing: day sailing, racing, and cruising. What kind of sailor are YOU?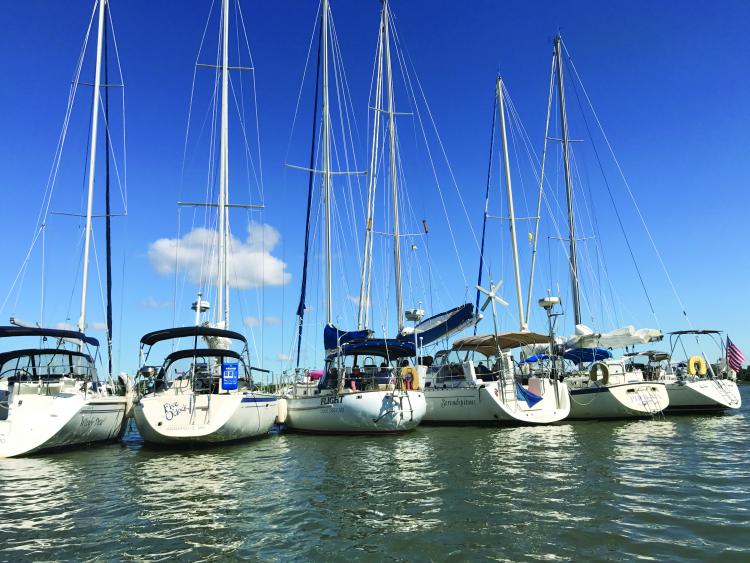 Day sailing
When you go out sailing for the day and then dock the boat for the night and go back to your land life, it's considered day sailing. The boaters who do this type of sailing are called "day sailors," and the boats made for this type of sailing are called "day sailers" (confusing, right? Sailing terminology often is).
Racing
If you are competing to see who sails the fastest in a group of boats, it's considered racing. Find more about sailboat racing on this page.
Cruising
If you sail for a weekend or longer, sleep and cook on the boat, and consider it as a "home" on the water, it's considered cruising. Cruising sailors often joke that two sailboats sailing alongside one another equals a "race," but as a rule, cruisers are more laid back than their competitive racing sailor friends. Some of them sail solo, some in a group (or "flotilla"); they are destination sailors.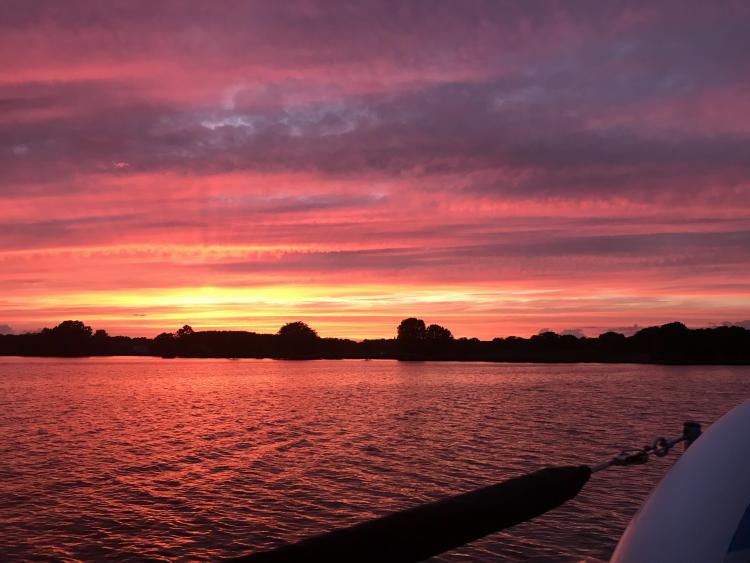 Cruisers may anchor or moor to sleep on the boat or go to a marina to dock for the night. Sometimes multiple cruising boats "rendezvous" and "raftup" (tie their boats to one another at anchor forming a sort of "raft") for better on-the-water socializing. Many cruising sailors have a tender (sometimes called a dinghy) that they use for transport from their anchored sailboat to land.
The Chesapeake Bay is a paradise for cruising sailors, as they can explore its thousands of tributaries, creeks, and hidden anchorages for a lifetime and never see them all. It's also popular because you do not have to travel very far from urban centers—such as Baltimore, Annapolis, or Norfolk—to sail to quiet anchorages or quaint towns, where you can anchor or dock, and relax.
Racing sailors poke fun at cruisers for a number of things. For one, cruisers tend to own heavier, more seaworthy vessels that are slower than those designed for racing; so racers think they're slow. Cruisers also travel with more stuff onboard. Racers like to travel light (or even remove unnecessary gear or sails to make the boat lighter and faster); For their adventures, cruisers bring along everything from groceries for cooking full meals, towels, bed linens, extra clothes, heavy blankets, wine and champagne, grills, blenders, and even the family dog.
If you're interested in cruising on the Chesapeake, find our clubs section here and read "club notes" in each issue of SpinSheet!