Coming Soon to Maryland
Maryland Humanities is a nonprofit organization based in Baltimore that serves the entire state with high-quality public humanities programs, resulting in more than 900 free events annually. One such program is Museum on Main Street, which features a traveling exhibition created by the Smithsonian. Six sites have been chosen to host Water/Ways, which will tour throughout Maryland from May 2019 to March 2020.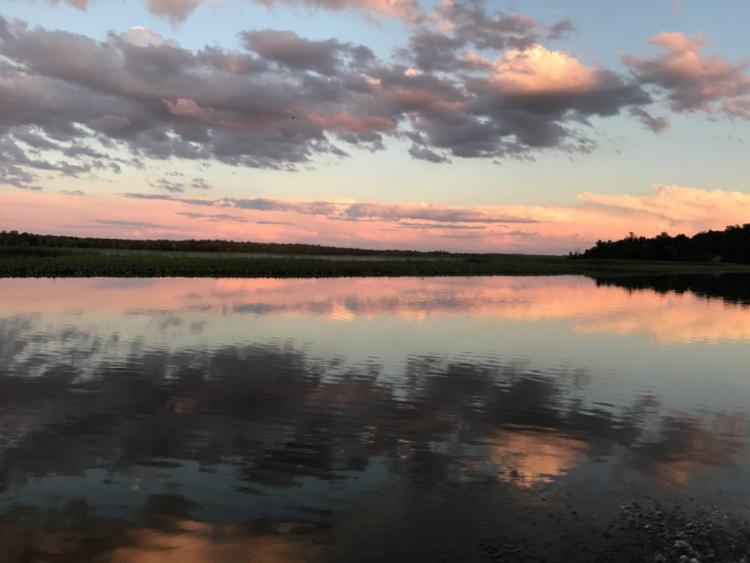 The Water/Ways exhibition dives into water—an essential component of life on our planet, environmentally, culturally, and historically. It explores water's effect on the landscape, settlement, and migration, and its impact on culture and spirituality. It looks at how political and economic planning have long been affected by access to water and control of water resources. The Maryland tour will also showcase the state's unique water stories and history in locally generated work.
A committee, consisting of previous Museum on Main Street tour coordinators and members of the Maryland Humanities staff and board of directors, has selected the following host sites: The Historical Society of Baltimore County in Cockeysville, Calvert Library in Prince Frederick, Cambridge Main Street, Crisfield Heritage Foundation, Oxford Museum, and Washington County Historical Society in Hagerstown. The Water/Ways tour marks the first time a Museum on Main Street exhibition will visit Baltimore County and Talbot County.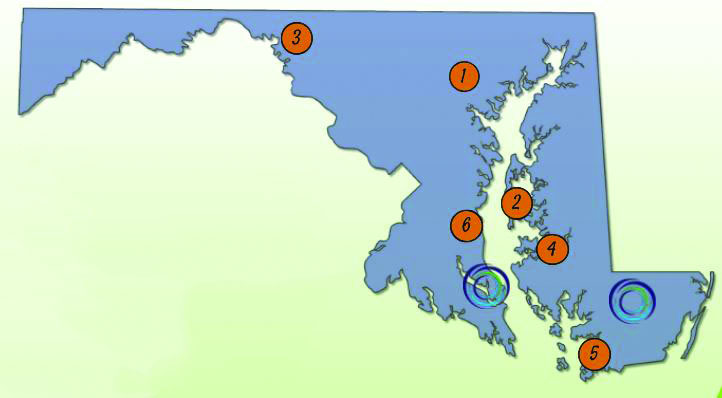 Water/Ways is the sixth Museum on Main Street (MoMS) project brought to small communities throughout the state by Maryland Humanities. Each site will host the exhibition for five weeks and develop a complementary exhibit highlighting their community's local water stories and histories. Local exhibits and related programming will highlight the unique relationships to water in each host site's community. The exhibition will also serve as a community meeting place to convene conversations about water's impact on American culture.
Tour Schedule:
May 25 to July 6: The Historical Society of Baltimore County, Cockeysville, Baltimore County
July 13 to August 24: The Oxford Museum, Oxford, Talbot County
August 31 to October 12: Washington County Historical Society, Hagerstown, Washington County
Ocotber 19 to November 30: Cambridge Main Street, Cambridge, Dorchester County
December 7 to January 18, 2020: Crisfield Heritage Foundation, Crisfield, Somerset County
January 25, 2020 to March 7, 2020: Calvert Library, Prince Frederick, Calvert County
View full tour schedule by clicking here provided by Smithsonian Institution
Learn more at mdhumanities.org