SpinSheet's Molly Winans and Mayor Gavin Buckley Visit Boat Show Dock Area… by Boat!
When we heard that Annapolis Mayor Gavin Buckley had never visited Carr's Creek in Annapolis, where they stage the Annapolis Boat Show docks, Team SpinSheet invited him out for a boat ride to check it out. On a beautiful September 27, we picked up the mayor at City Dock and buzzed him across the anchorage and harbor to Carr's Creek, not far from where the Severn River meets the Chesapeake Bay.
It was a breezy day, the kind that's more fitted to sailors than powerboaters in Annapolis, Maryland, but we only got sprayed a bit on the way to the creek. There's not much to see there except for a bunch of floating docks, a few little boats, and a team of people working hard to ensure that the docks are safe and connect well to one another so that when they tow them into Annapolis at show time, they fit like perfect puzzle pieces.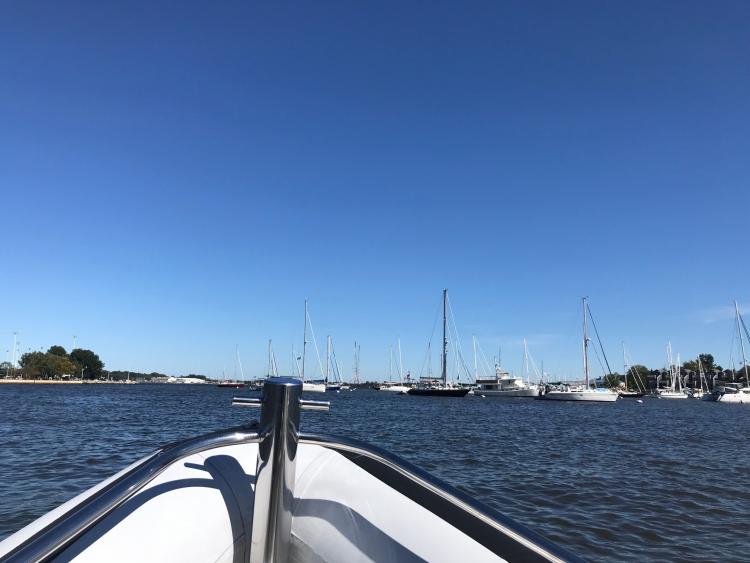 Mayor Buckley spoke to SpinSheet's Molly Winans about how he came into the city 25+ years ago by boat, fell in love with his wife, made a life here, started a family and several businesses, and ran for mayor. He spoke about the significance of the Annapolis Boat Shows and maritime community as huge economic drivers of the city as well as keys to economic recovery following the downturn of 2020.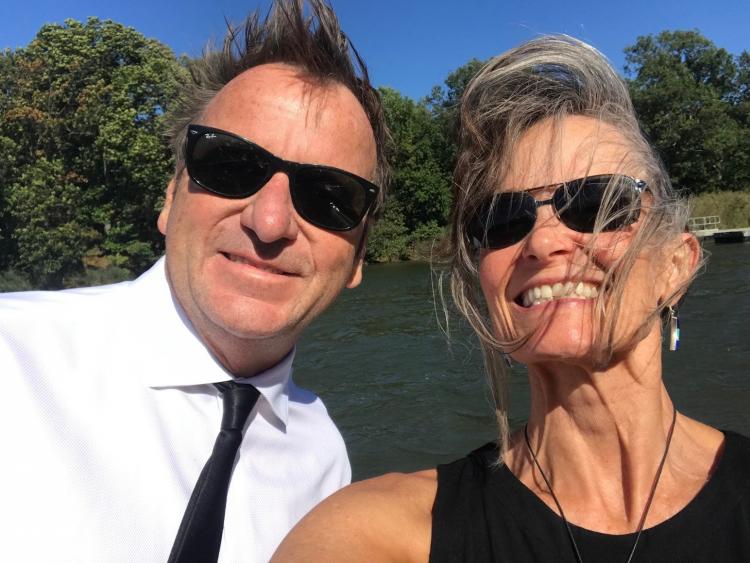 We thank the mayor and the city's public information officer Mitchelle Stephenson for taking an hour out of their busy days to help promote the shows and boating in Annapolis.
The boat shows are reversed this year, as traditionally the U.S. Sailboat Show comes first and over the long Indigenous Peoples (formerly Columbus Day) weekend. For 2021, the U.S. Powerboat Show happens that weekend from Thursday through Sunday, October 7-10. The U.S. Sailboat Show takes place Thursday through Monday, October 14-18.