As part of our monthly Start Sailing Now series, Wendy Woods shares her journey from passenger to active sailing crew. Here's what she had to say: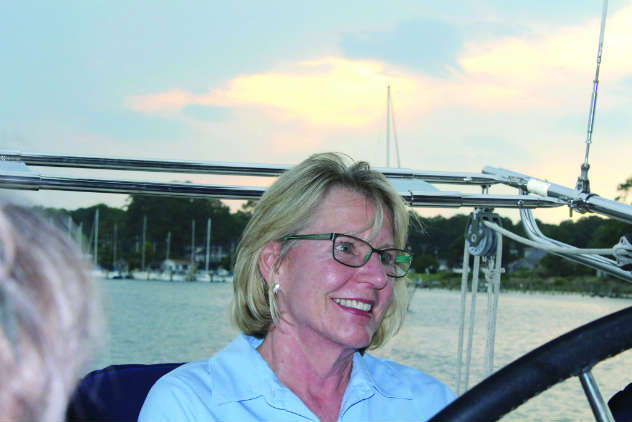 Tell us about how you got into sailing.
Shortly after my sister's father in-law passed away, my husband Ron and I bought from the estate a 22-foot Catalina. I was not a sailor, but Ron had sailed as a young adult in California. We enjoyed sailing the Catalina in the protected waters of Milford Haven. On occasion we chartered bareboats together with friends during the summers, but in general I did not sail much other than aboard the Catalina, where Ron was always the captain, and I was a passenger. It was fun except for the occasional seasickness on rougher days, so mostly we kept to more protected areas. We sailed like this until Ron had a heart attack at age 62, just after his father passed away, and he decided it was time to work on his bucket list, which included a larger sailboat with hopes of sometime taking it to the Bahamas and Caribbean.
Taking it to a new level.
Ron's 'bucket list' boat is a Beneteau 423, Between-the-Sheets, which we keep moored at Mathews Yacht Club in Hudgins, VA. This boat was a steep learning curve for me. American Sailing Association (ASA) classes helped me with a basic understanding of sailing, but Cruisers University (held during the Annapolis Sailboat Show) changed me from passenger to crew. I took a two-day class for women that changed my perspective on sailing. It all became do-able after that. Beforehand, it was like learning a new language, with my husband's expectation that I knew more than nothing because of the time spent onboard the Catalina. The class showed me that I can do everything needed on a boat. The class was so supportive on every level, and I came away with experience and knowledge that has been invaluable since.
Together we have sailed around the Bay from Cape Charles to Annapolis, St. Michaels, Oxford, and other places. Everywhere you go, you meet fellow sailors who are welcoming and ever helpful. This fall we plan to travel down the ICW to Florida and on to the Bahamas for the winter. It's a little daunting, but I know now that we'll be helped along the way by those who know the ropes.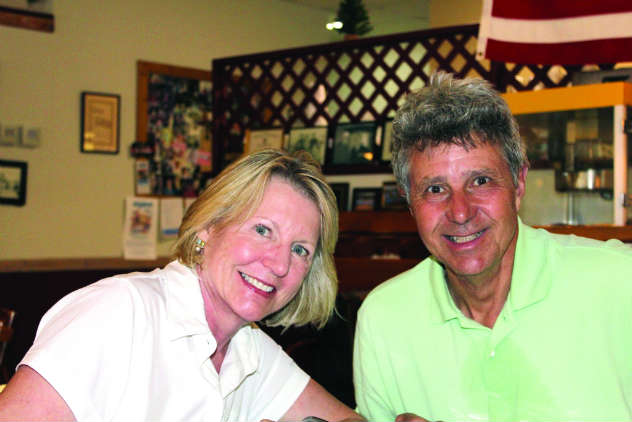 What obstacles have you overcome?
I had to overcome seasickness. I had lots of advice on how to deal with this issue, but it was, for me, simply taking the time, in small increments, to become accustomed to the movement of the boat on the water and taking Meclizine (medication for motion sickness) in decreasing amounts until it no longer bothered me.
My husband and I had to learn to share expectations of what was going to happen in advance, rather than thinking the other knew what to do. It is imperative to have a clear understanding of whose job it is to do which tasks and when they need to be done. I think this is when we heard from others that 'they almost got divorced.' Now I know why.
If someone were interested in learning to sail, what would you tell them?
Together we took ASA 101, 103, 104, and 105. Offshore navigation (ASA 105) was the hardest course I have ever taken, with loads of math that I hadn't seen or used since high school. For women just starting, my advice is to find a female sailing instructor and try Cruisers University's women's sailing courses.
~Interview by Beth Crabtree