Seeing this photo of Tucker Thompson smiling after the end of the America's Cup yesterday made us think of something we'd written about him two years ago, when he first took the AC Public Host job, called "The Wayback Machine." Here's an updated exerpt.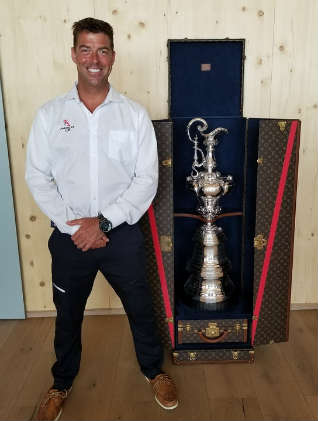 On page 52 of SpinSheet's premier issue in September 1995, readers found "Tucker's Tips" on better preparation for junior regattas. At the time, Tucker Thompson was a St. Mary's College of Maryland sailing team member and an Annapolis YC 420 coach. Over the next eight and a half years, he penned 99 monthly columns our trusted sailing rag. If you hear a SpinSheet staffer saying, "We knew him back when," you know we're not kidding.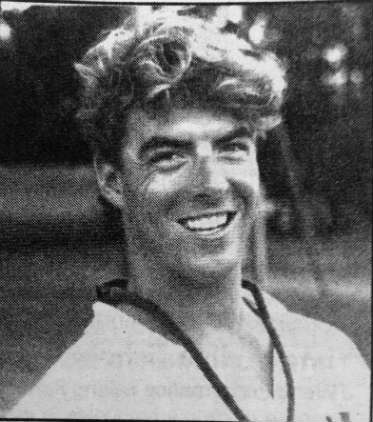 What a career this guy has had since then. As a pro sailor turned sailing commentator and co-founder, with Bruce Nairn, of T2P.TV, he has traveled to the world's best sailing ports, done 1400 live video broadcasts, once sailed an America's Cup campaign (America True 2000) and twice acted as a commentator for the Cup (2007 on the water in Valencia, Spain, and 2013 at the San Francisco, CA, venue). In spring of 2015, Tucker became the worldwide television commentator and public host of the 35th America's Cup in Bermuda in 2017.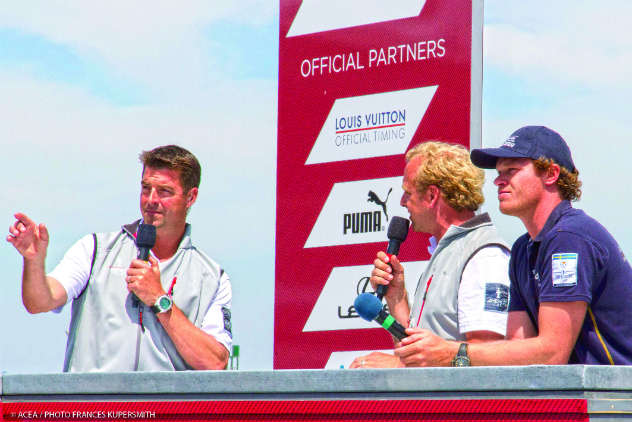 "To say I'm excited would be an understatement," said Tucker in 2015, whose (then) new position included hosting public events, press conferences, and live presentations in an international promotional tour around major sailing venues and yacht clubs. At times, the tour included the America's Cup trophy itself. A replica of the yacht America, the schooner that started it all back in 1851, sailed as part of the tour making stops along the western and eastern seaboards and throughout the Caribbean before traveling to Bermuda with the public host onboard. Tucker also hosted the worldwide television feed for the qualifiers and Cup itself.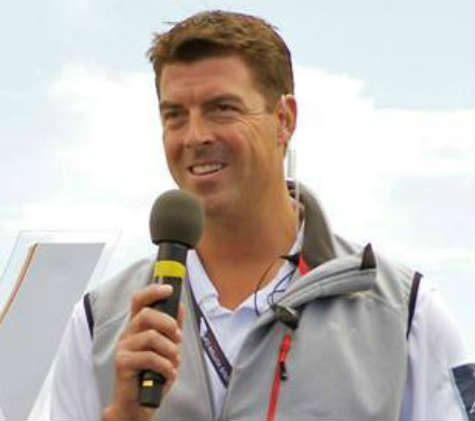 "It (was) the perfect job for me," he says. "I'm like a walking sales pitch for the Cup. I've always loved it—I live and breathe this stuff. To get paid to share that excitement is a dream job." The promotional tour "is a great chance for the Cup to reconnect with its biggest fans."
Of the trophy, he says, "It's like seeing a major celebrity in person. There's a sense of history to it. You can imagine John Cox Stevens and George Lee Schuyler holding it in 1851… or Dennis Connor winning it back in Australia (1987). It makes you feel awestruck."
... As he transitions back into "the real world" following yet another America's Cup adventure, we'd like to say how proud we are of Tucker and the terrific job he has done in the Cup and beyond! We wish our friend the best in his next adventure, whatever that will be!
If you've ever wondered what became of T2P.tv after Tucker departed, you may have missed this article on Ashley Love.