A new book from David Gendell, co-founder of SpinSheet and PropTalk magazines, devoted to the history of the lighthouse, stories of its keepers, and the ongoing efforts to preserve the 1875 structure. For centuries, the hard-packed shoal at Thomas Point menaced Chesapeake Bay mariners. Even after two separate stone towers were built on the shoreline, sailors continued to request a light at the end of the mile-long shoal. When a new lighthouse was finally approved in 1873, experts deemed its novel design too fragile for the location--it was built anyway. Long overdue and of an inappropriate design, the iconic Thomas Point Shoal Lighthouse was lit in November 1875 and continues to serve mariners. Thomas Point is the last Chesapeake Bay screwpile-style lighthouse in its original location and one of only twelve American lighthouses designated as a National Historic Landmark. Join Annapolis sailor David Gendell as he explores Thomas Point.
Published by The History Press (Release Date: October 12, 2020)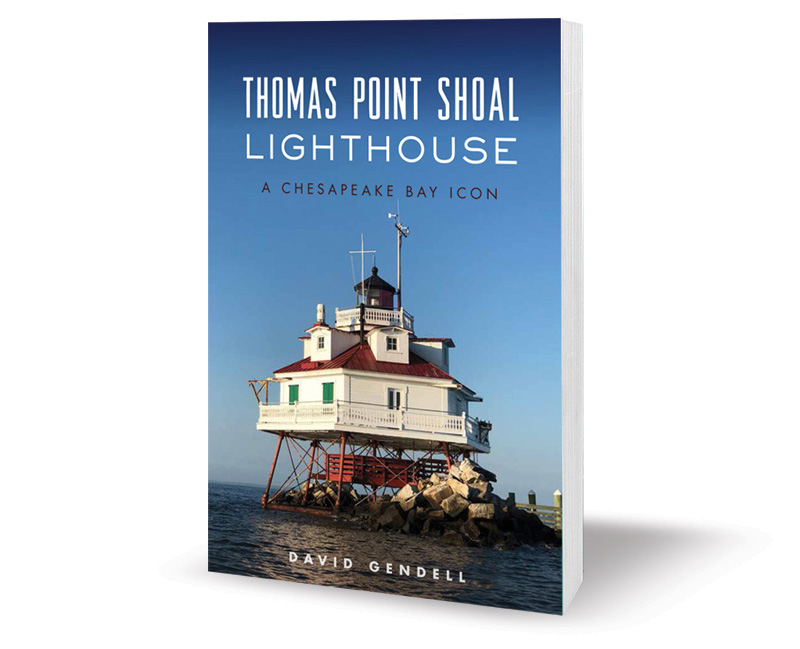 Available now at Amazon.com
* As an Amazon Associate I earn from qualifying purchases.