When It Comes to the Chesapeake, We Are All "Keepers"
As sailors, we spend so much time on top of the water that we might overlook what's happening down below. The health of the Chesapeake Bay is often given in report card form, and unfortunately right now it's one of those grades you'd probably hide from your parents: D+.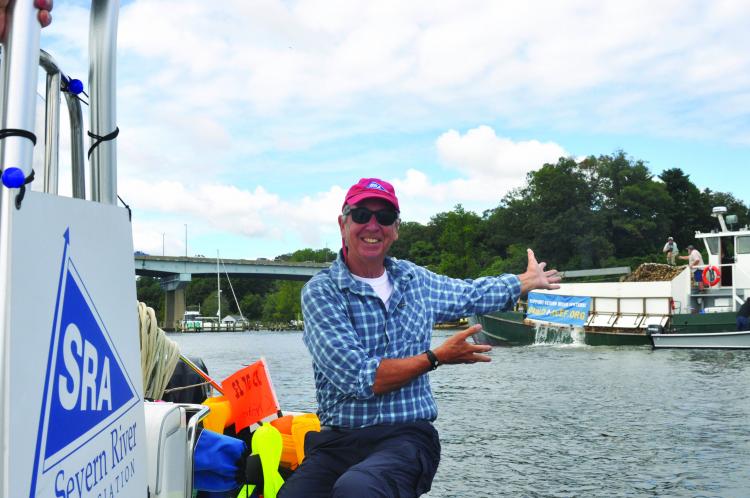 Thankfully there are people across the Chesapeake Bay working year-round to keep track of and improve the health of the Bay. The Waterkeepers Chesapeake have the mission of making the Bay more swimmable, fishable, and drinkable. Nobody wants to sail, fish, swim, or play in a polluted Bay. There are also local conservancy groups such as the Spa Creek Conservancy and the Severn River Association (SRA).
Tom Guay, the executive director of the 110-year-old SRA, is a lifelong Maryland resident, who moved to Annapolis in 1999. His team works on many programs to help restore the Severn, including water quality monitoring, oyster restoration, and education. He says that oysters are a small but mighty way to bring the Bay back to good health.
"One mature oyster can filter 50 gallons of water a day. That's a powerful tool to keep the river clean," says Tom. "We planted 24 million baby oysters in the Severn River this summer. Our eventual goal is 1.3 billion!"
Working with the Maryland Department of Natural Resources (DNR), residents along the river, and the Oyster Recovery Partnership, the team at SRA gives those baby oysters every chance they can get to mature. The goal is to get them to reproduce on their own again.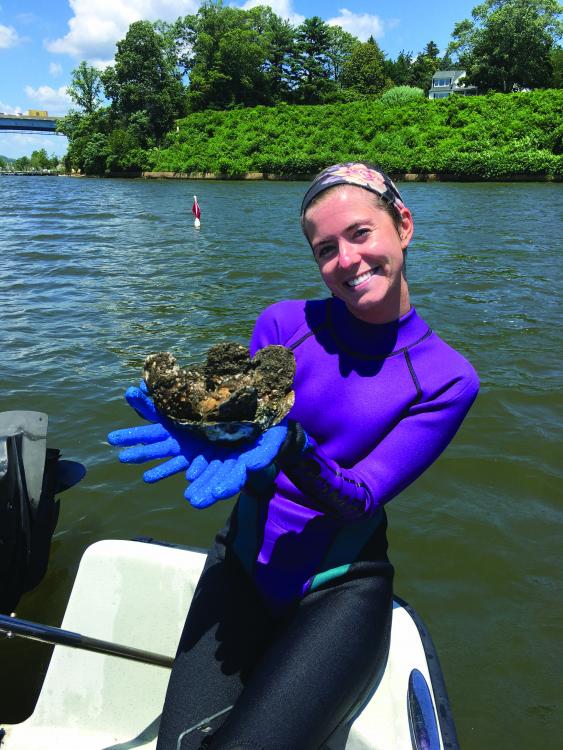 "We are looking for proof of an oyster reproduction incident. When the moon is high, the candles are lit, the salinity is right, and the oysters get frisky, the magic happens," says Tom with a chuckle. "This summer it happened. We had a team of divers show us proof."
That kind of passion for oyster romance takes a special kind of dedication.
Waterkeepers got their start in New York state in the 1960s as locals banded together to protect the Hudson River. Today there are more than 250 Waterkeepers in more than 30 countries around the world, and there are 18 Waterkeepers right here on the Chesapeake. Add to that the various conservancy groups, and you start to understand that the Chesapeake has a strong team of dedicated people helping it along towards a better report card.
SRA manages a river-wide water quality program, monitoring 51 stations every week. It organizes community cleanups, builds living shorelines, lobbies for local watershed protections, raises funds to build new oyster restoration reefs, educates the public about the health of the Severn River, and helps neighbors become stewards of the watershed.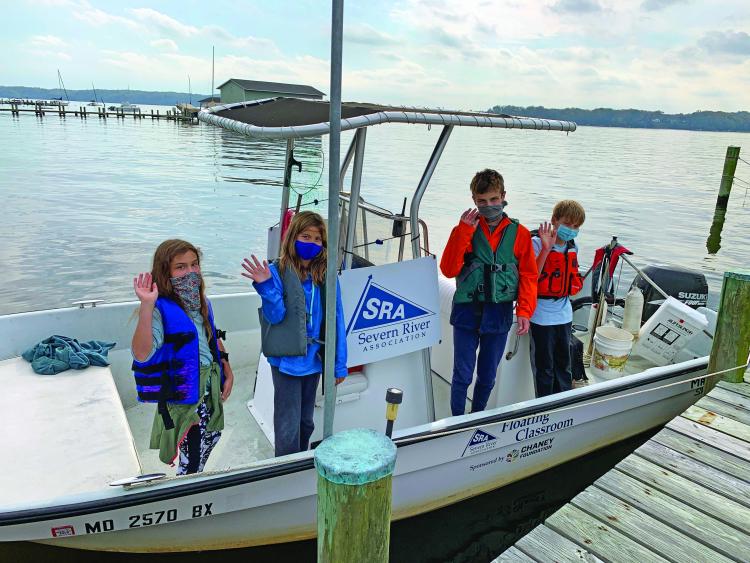 It's a lot of work and there is a lot of water to keep. The Chesapeake Bay has a 64,000-square-mile watershed spread over seven states. The endless gunkholes of the Bay create 11,684 miles of shoreline, which is more than the entire U.S. West Coast. Our Bay holds 18 trillion gallons of water, and we produce about 500 million pounds of seafood per year. I don't know about you, but I don't want my seafood coming from D+ water.
Next year marks the 50th anniversary of the Clean Water Act, and we are still hiding that report card in the bilge. Often hearing about the big problems of the world can feel overwhelming. Volunteering with your local waterkeeper or conservancy group is an easy and impactful way to truly make a difference in your little slice of the Chesapeake. You can do something easy such as click and sign one of the many petitions on the Waterkeepers Chesapeake website. You can donate a few bucks to various causes, or you can call and find out how you can get out there and help on the water.
As for SRA, Tom says, "We create hands-on opportunities for volunteers to become citizen scientists on the river. We work with people from high school and college to retired folks. We have the SAV (submerged aquatic vegetation) Navy, a crew of volunteers who go out on kayaks and paddleboards to help us study sea grasses in the Severn. We also work with a crew of 50 volunteers to monitor water quality throughout the entire river. Some also work as boat captains to help us collect data on oxygen and salinity levels and help with oyster restoration.
"In the year ahead, we're partnering with Live Water Foundation to expand our oyster growing network."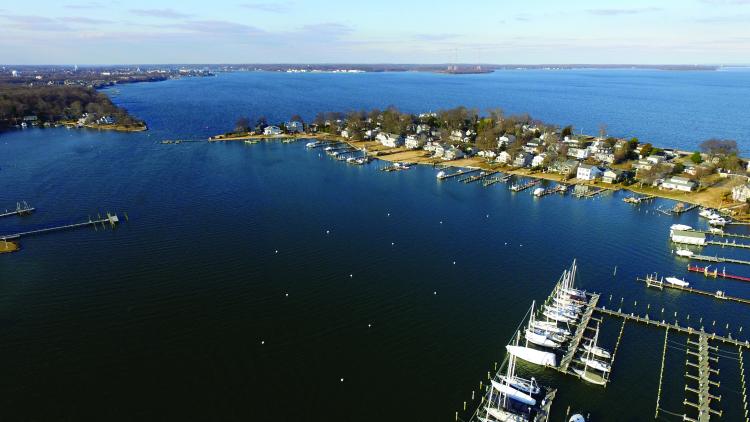 Tom says that everyone can do good for the health of the Bay with some doable projects at home like planting a rain garden in your yard to filter stormwater runoff or using a rain barrel to collect roof runoff.
"Of course, if you're a sailor, use your holding tank," says Tom. "And come out to volunteer with us sometime."
Tom started with SRA as a volunteer, and now he leads the group. "My job is to get in a boat three days a week to take water quality measurements, monitor our oyster reefs, patrol the waterway, and educate people as to what's going on and how to take care of our river. Nothing better than that."
Tom and other waterkeepers and river guardians may go to work each day to protect the Chesapeake Bay, but the fact is that we are all keepers. If you live here, work here, play here, and sail here, you are a keeper. Let's bring home a report card that we can all be proud of.
~By Cindy Wallach