Captain Matt Meilstrup, the USCGC Tall Ship Eagle's commanding officer, recently took time to talk to friends of Team SpinSheet, Deanna and Matt Sansbury, when they toured the vessel. Meilstrup says, "We know your magazine is for sailors and enthusiasts on the Chesapeake Bay, and we've had a great time here. We love the Chesapeake Bay."
What does this ship feel like when all the sails are up?
"This ship is spectacular with all her sails set and flying! We'll have all 23 flying, up to—maybe not as much wind as you would think—maybe 15 knots or so. If you get above that, you start to heel too much and lose your efficiency. But when you get up to about 16 or 17 knots, it's pretty spectacular and amazing to see the ship under full sail."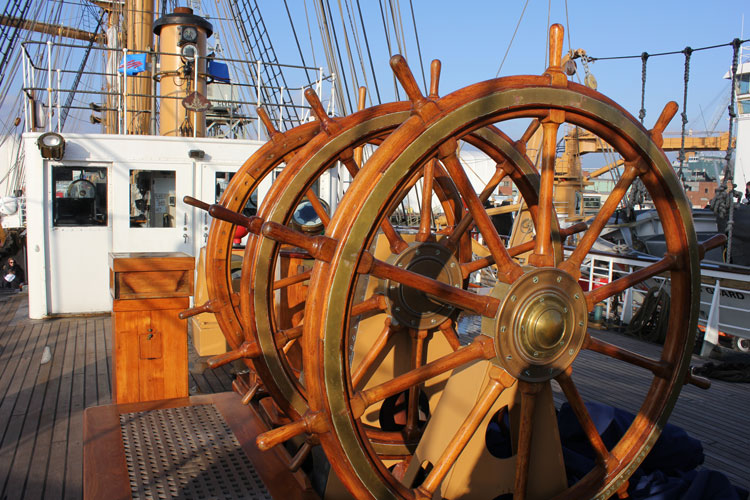 What's the best part of your job?
"Teaching young people how to be professional mariners and helping them along the path of how to be leaders, in the service and in their communities, down the road. I get to see almost all Coast Guard future officers as they come through this ship. We shape a generation here. The 'light bulb' moments, when you explain something and it clicks, are just so rewarding."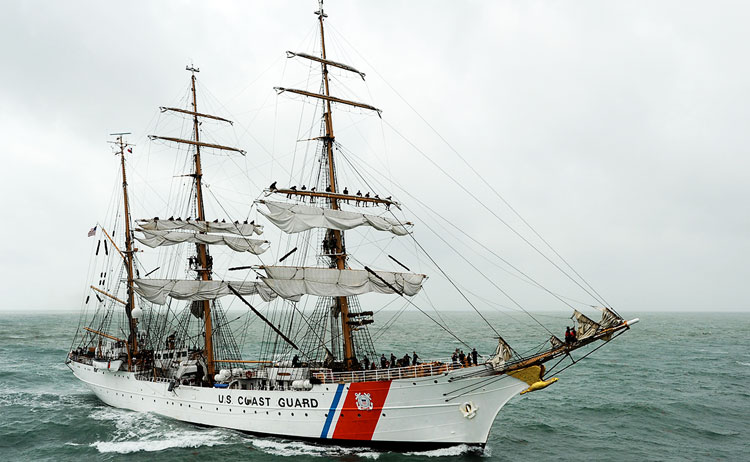 What's the hardest part of your job?
"First is trying to push people out of their comfort zones and into new situations. That's where you grow. Sometimes you learn more from the things you mess up than you learn from your successes. Anyone who's been on the water knows what I'm talking about. We have a number of different methods to allow people the opportunity to mature, gain responsibility, and learn. The other hard part is when you have somebody fall or get hurt. No one wants to see that."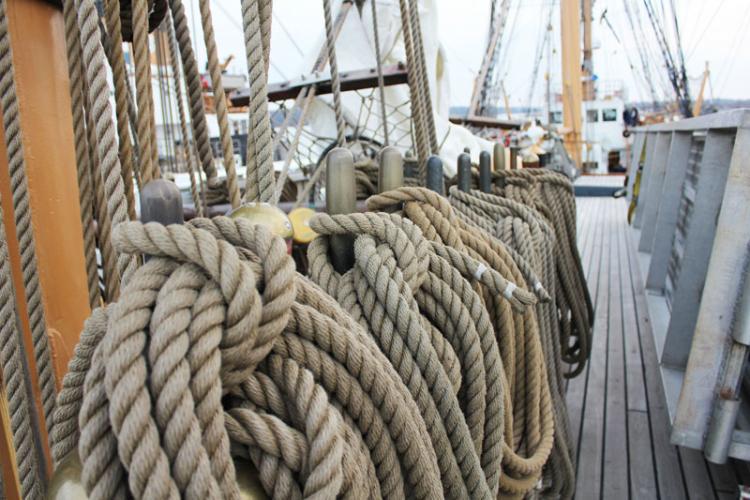 To learn more about Tall Ship Eagle click here.