New Sailboat Models That Would Have Premiered at the Annapolis Sailboat Show
One of the best parts of the U.S. Sailboat Show is admiring all of the latest models. Usually Team SpinSheet enjoys walking the docks and checking out all the sleek hulls, the foiling models, the luxurious catamarans, the sturdy bluewater models, and even the fun little dinghies.
Whether we're visiting with our advertisers, handing out copies of our magazine to the vendors in their booths, taking photographs to put on social media (or in a future print edition), our staff spends a lot of time traipsing up and down the temporary walkways and weaving our way through the tents. Sometimes we even stop and buy some foulies or new deck shoes, but always we are admiring the cool, new, and exciting boat models.
This year is, of course, a little different. But it is still fun to look at new models, dream of grand adventures, and see what's new and exciting out there. Here are a few boats that we sure would have enjoyed gushing over if things were different this year.
Italia Yachts 1198
The new hot model for Italia Yachts is the 1198, a cruiser/racer built to be adaptable. The thoughtful, clean design allows enough space for long cruises without sacrificing lightness, stiffness, safety, and durability. Customize this exciting model for your intended use: relax with the cruise configuration; perform with the race configuration.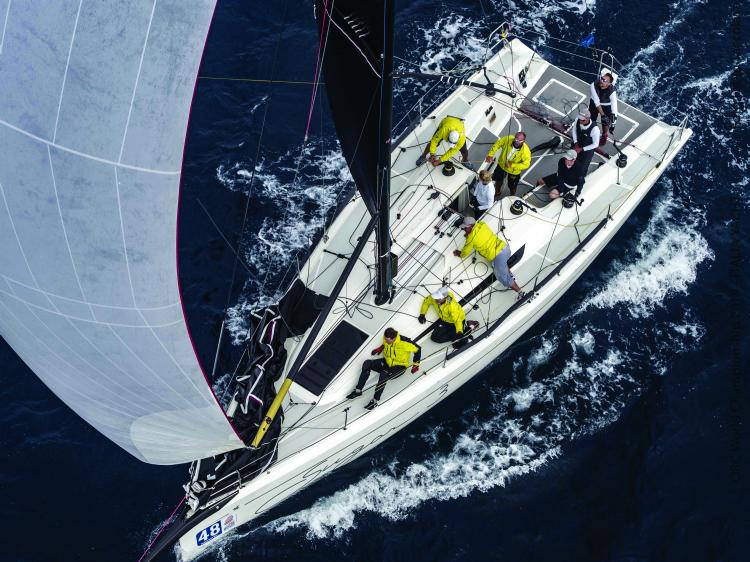 Salona S380Z
The S380Z (Z for zero-emission as this is a 100 percent electric sailboat with no diesel engine) is one of the fastest and easiest to sail among boats under 40 feet. The S380Z responds well in light winds and will easily be in the six to seven knot range on a typical Chesapeake sailing day. Even at 20-25 knots of wind, the Salona S380Z is comfortable to sail without reefing and won't be overpowered and round up as many sailboats do at these wind speeds.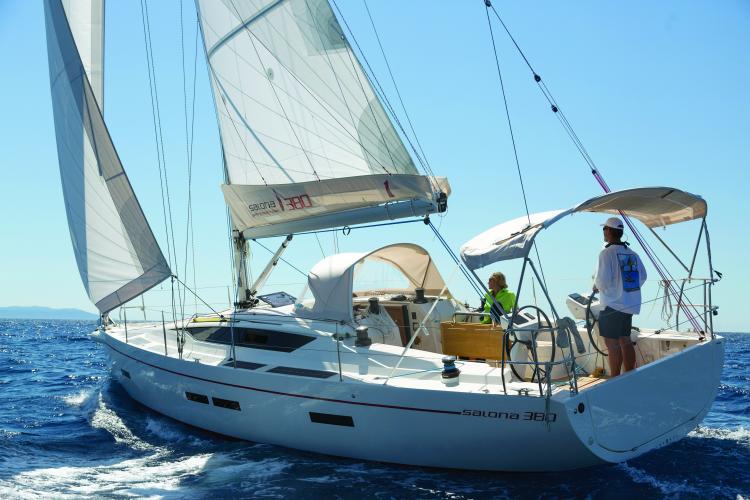 Island Packet 439
The new, larger 439 offers even more choices and customization options while maintaining the excellence, quality, and safety features for which Island Packet is known. The master stateroom has an island berth; a large aft walk-in area can serve as a third stateroom, a workshop/storage area, or even an extended galley pantry. Customize your dream boat!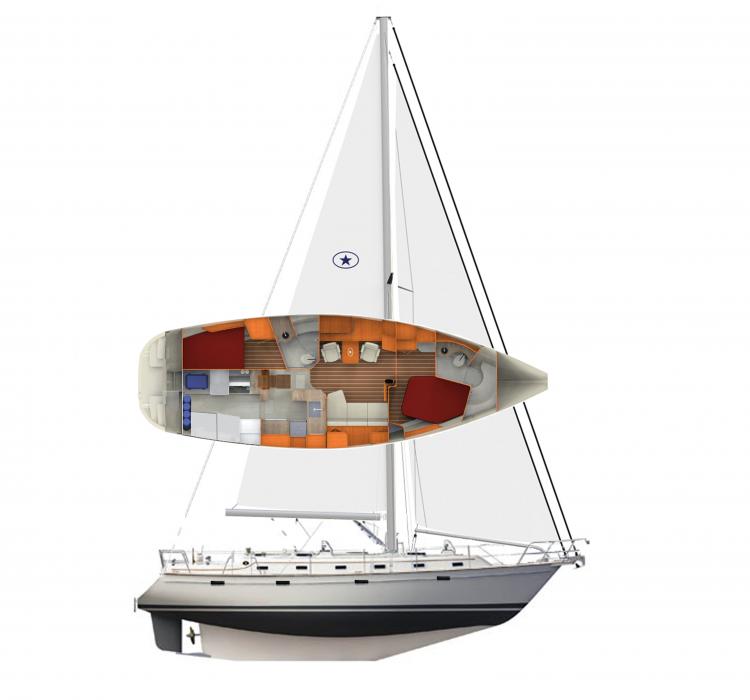 HH50
The HH50 is a big, bluewater boat, yet designed for the owner-operator. This fast cruiser offers safety, speed, and comfort, without sacrificing style. The deck layout and sail systems have been designed for shorthanded sailing. Push button mainsheet and self-tacking jib are standard.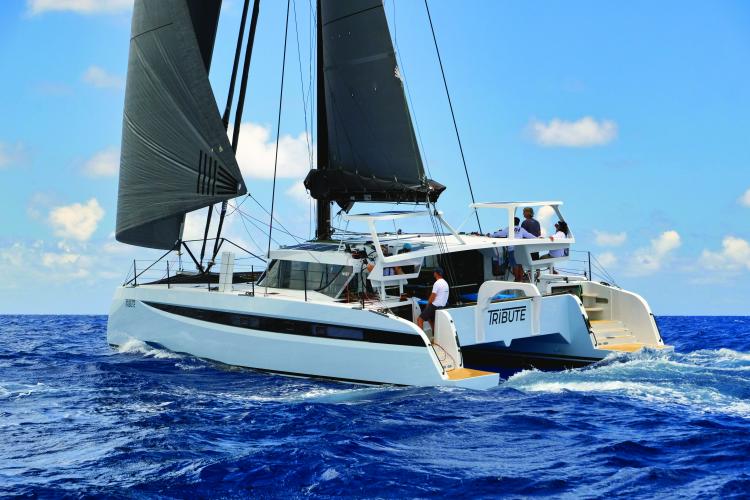 Dufour 530
Beamy, and designed to appeal to a youthful buyer, the Dufour 530 was to make its U.S. Premiere in Annapolis. The new interior layout offers four double cabins, including one with two single berths, and four independent bathrooms. The 530 offers three rig and deck layout options, a cockpit with all new features, and a revolutionary bimini concept. One option has a sunbed between the helms. The transom folds down for a swim platform, and a nearby built- in grill is easily accessible.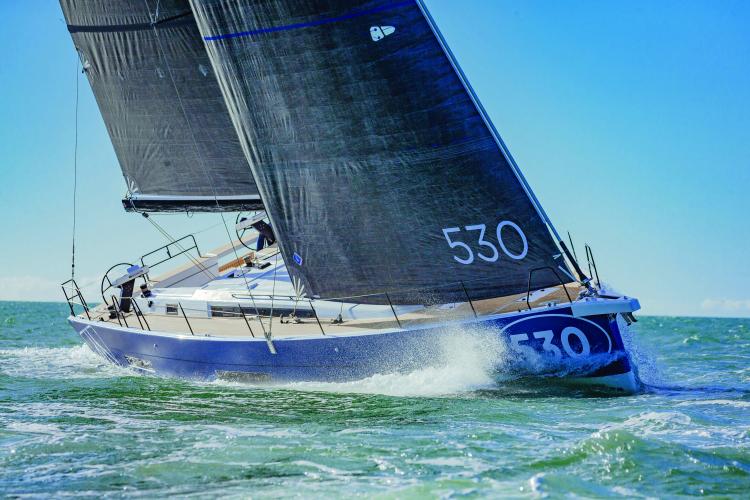 Hylas 60
Hylas Yachts has set a new standard in the luxury sailing world with the new H60 performance cruiser. This is the most advanced yacht in the 40-year history of the shipyard, which has launched over 520 boats to date. The combined works of designers German Frers and Hot Lab are responsible for the exterior and interior, respectively. A broad transom is an ideal platform for both performance and comfortable living space. Owners may choose three or four staterooms.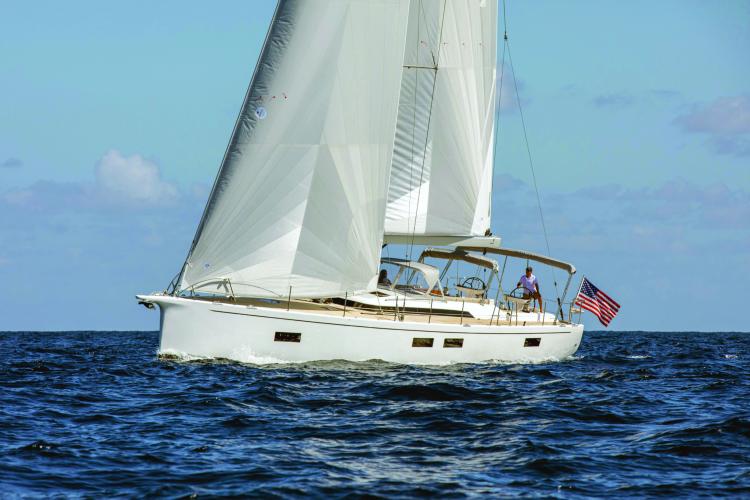 Find more boats that would have been at the show here.