The Excess Catamaran: A Smaller Version of a Cruising Cat
One of the exciting new boats that was to have premiered at the (canceled) U.S. Sailboat Show in Annapolis the second week in October is the Excess 11 Catamaran. We connected with Mike Titgemeyer, president of Crusader Yacht Sales, to take a short tour of the boat and hear about the features.
Our editor's first impression? "This is the smallest catamaran I've ever been on except for a beach cat!" says Molly Winans. "It's roomy, yet not a 'condomaran.' The two carbon fiber wheels are really cool looking—and I like the idea of the skipper being in the action with the rest of the crew rather than up on a flybridge. I'd love to test sail this one… oh, and note that I confused port and starboard and went into the guest cabin, not the master suite first. Both are comfy and roomy looking. Check it out."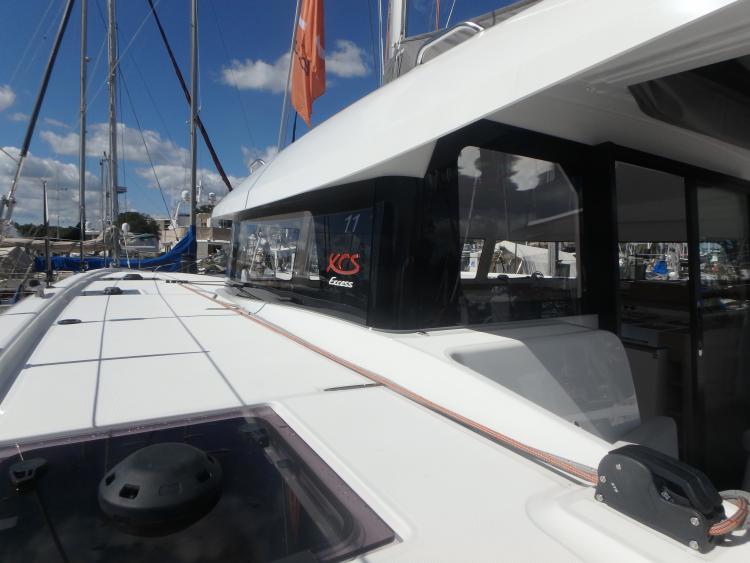 From Crusader's website about the boat:
The Excess 11 is the only large-scale production boat on the market for this size of catamaran. She is one of the smallest cruising catamarans capable of offering so much comfort and space, not to mention the thrill of sailing. The Excess 11 is a boat capable of long passages and is made for life on board. The work of the naval architects and designers has been focused on one objective: to create a real cruising catamaran capable of taking you to the most remote spots on earth to enjoy an isolated cove, an abandoned beach or a secret wave.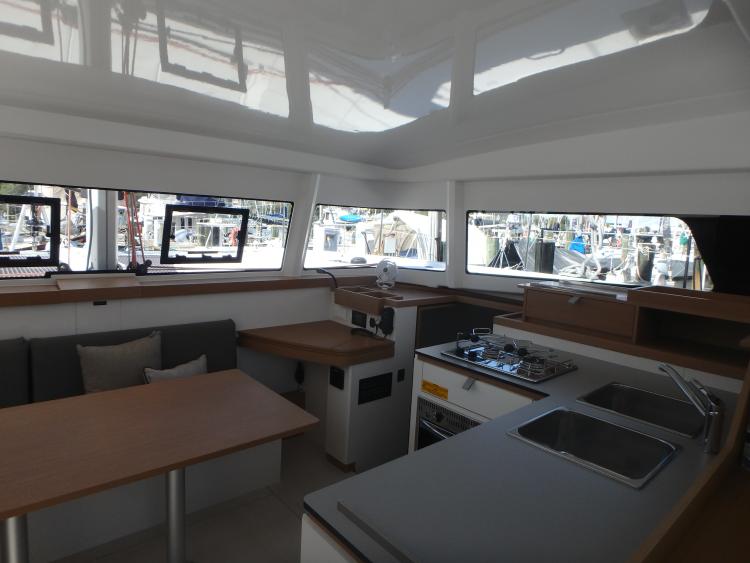 Excess 11 has benefited from the experience of her elders, without sacrificing all the comfort attributes needed for enjoyable cruising. Add to this a volume worthy of a larger boat, whether in the saloon or in the cabins, with for example a 2 by 2-meter (6½'x6½') bed in the owner's cabin or bathrooms with separate showers! On deck, she offers the comfort and friendliness of a large open cockpit and twin helm stations, offering both real steering sensations and direct contact with the rest of the crew.
This is the synthesis of the Excess spirit: a beautiful, simple, light and comfortable boat!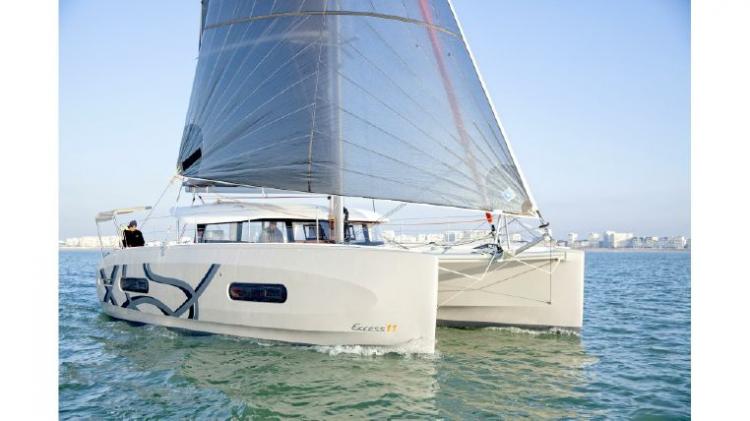 You may find a printable brochure here.
Another way to see this boat is in person this weekend! Find the details here.
Find more new boats that would have premiered at the show here.