Details and Cool Boats and Products To Find at the U.S. Sailboat Show in Annapolis
Where do the cool kids go in October? Well, if they are sailors, they're in Annapolis for the annual U.S. Sailboat Show. How many years has Team SpinSheet been at the show walking the docks, handing out magazines, meeting readers, and greeting advertisers? Let's just put it this way: if we started as Opti sailors, we're now racing grand prix boats. From our years of experience, here are a few key take-aways you should know.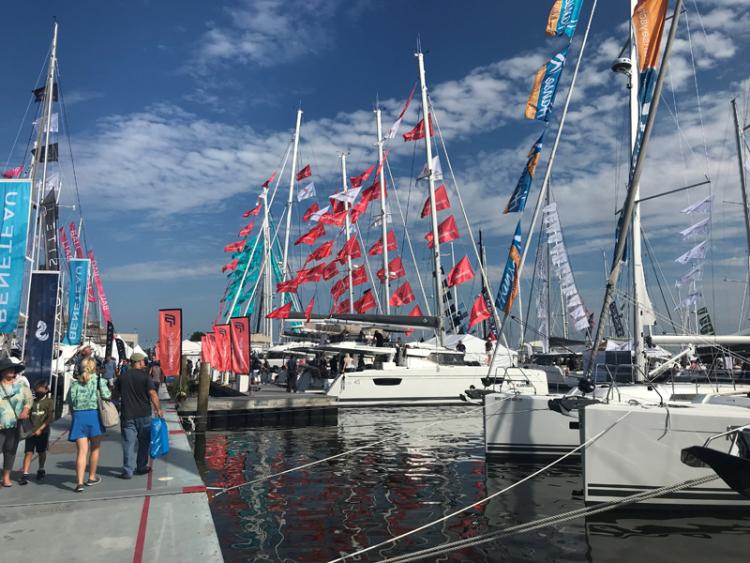 First… Hold on, this may get confusing for you regulars who think you can just show up at Ego Alley on the first weekend of October, aka Columbus Day weekend, so listen up.
To begin, the first weekend of October there is no show. Surprised? Well, here's the deal for 2022: not only will the U.S. Powerboat Show take place before the sail show, the power show will be the second weekend of the month, October 6-9.
The U.S. Sailboat Show is the third weekend of the month, October 13-17 (I know, it sounds crazy, but trust me, it's going to be just fine; actually, better than fine). As usual, the sail show's final day will be on a Monday, but will not be Columbus Day, which this year falls on the Monday after the powerboat show. However, as usual, the power show ends on Sunday, not Monday. Are you still with me? So, do not plan on going to any Annapolis boat show on your federal Columbus Day holiday this year, but do take Monday the 17th off work (or just play hooky) for the final day of the sail show; it'll be totally worth it. Also, check out this concept: Indigenous Peoples Day. But that discussion is for another time and space.
Find tickets and various pricing options here
Why go to the show
The boats! No matter what type of sailing you're into, your kind of vessel will be represented. You will find sleek racing hulls, modern foiling boats, starter vessels, cruising catamarans, and kids' dinghies. They'll all be on display, either docked along the miles of floating walkways or showcased on land. This is your chance to inspect them up close and in person, so climb aboard and ask a zillion questions.
Also key to the show will be the gear, rigging, sails, and other necessities. The best of the best in the industry will be on hand to help you select the right accessories for your boat, which means there's no better place to "talk shop." Bring pictures of your boat and broken/worn out parts to show the pros, so they can guide you to exactly what you need.
A final item that tops the list of wonderful things about the show: the people! Racing legends, authors of sailing "bibles," weather experts, notable sailmakers, rigging gurus, and thousands of recreational sailors. Don't miss the October SpinSheet for more details.
Cool, New, and Useful: Boats and Products Coming to the U.S. Sailboat Show
Look for these new and exciting boats and products in Annapolis at the U.S. Sailboat Show. Find more such boats and products in the October issue of SpinSheet, where you'll also get insider boat show details and tips, plus a guide to visiting Annapolis.
Hanse 460
The 46-foot European Yacht of the Year for Best Family Cruiser 2022. Big fold down swim platform, double wheels, sleek design inside and out. Designed for easy handling and sailing performance. Hanse's first yacht by French yacht designers Berret-Racoupeau. Dock F2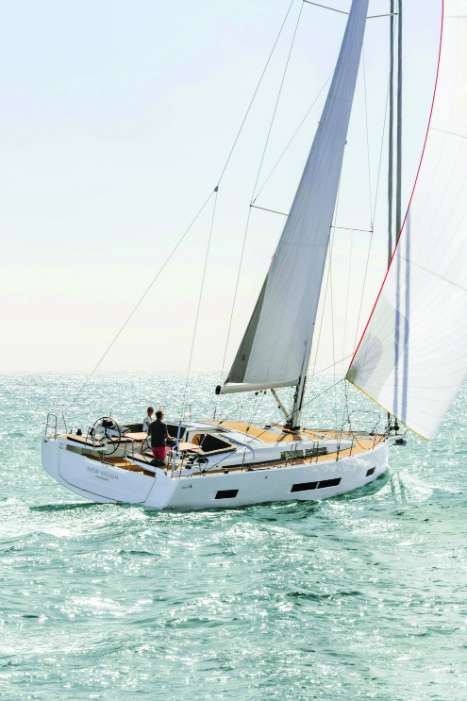 Balance Catamaran 422
Balance: A 44-foot vessel designed for comfort and for shorthanded sailing. Good headroom below decks, self-tending jib, code zero spinnaker flies off bowsprit to powerup for long passages. Designed by world champion catamaran racer Phillip Berman and award-winning naval architect Anton Du Toit. Fun and fast to sail but also designed to be a proper liveaboard. Dock C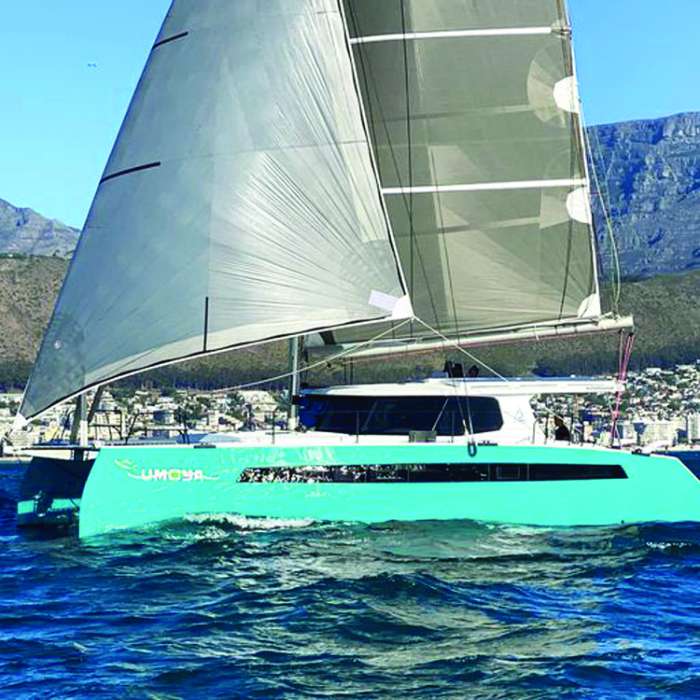 Dufour 37
This single rudder, two steering wheel monohull is ideal for coastal sailing daytrips or weekend excursions. Choose from Dufour's Easy, Ocean, or Performance models. For cruising and entertaining there is a relaxation area forward of the cockpit and a sunbathing area on the foredeck, plus an aft platform that works as a swim platform or grilling station. Along with the large hull windows the features place an emphasis on outdoor living. Dock F2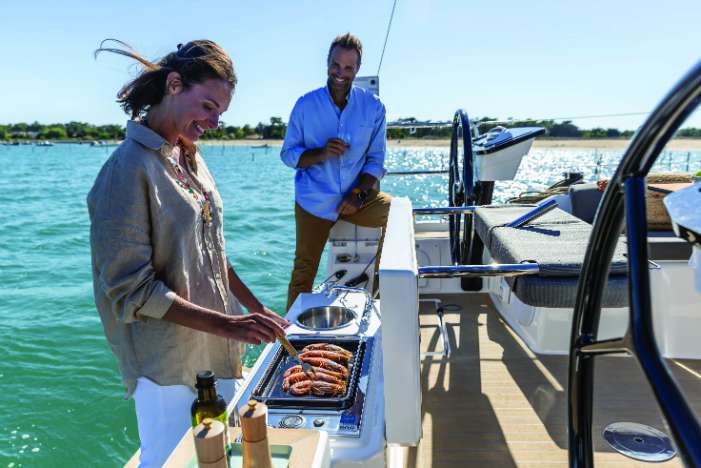 Raymarine YachtSense Link
Released just a few months ago, YachtSense Link is a 4G mobile device that provides internet connectivity at the dock and underway. The Raymarine module creates a WiFi network onboard to which you can connect all your laptops, smartphone, tablets, and gaming devices. The router can connect to shoreside WiFi networks, as well as two different 4G mobile carriers, which helps prevent excessive data roaming charges. Find it on display at land space 72.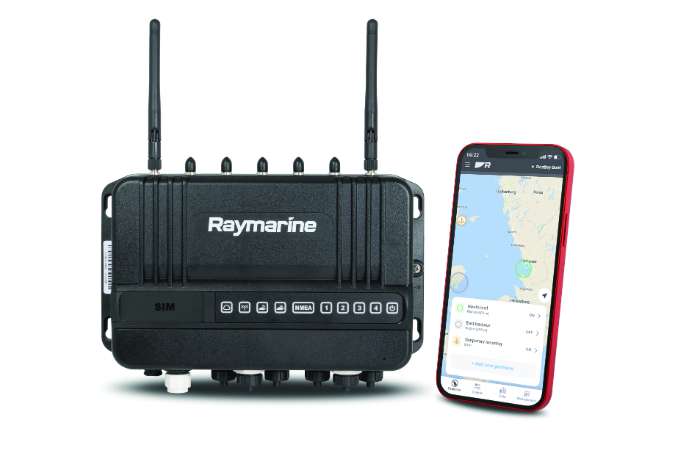 VETUS Maxwell electric propulsion
VETUS Maxwell electric propulsion will exhibit two compact, all-in-one electric propulsion units: the E-POD and the E-LINE. Cleverly applied liquid cooling offers maximum power from the motor and maximum range from the batteries. With the monitoring panels, the energy levels are easy to gauge, and with the right battery pack you can sail all day long. Find them in Tent B, spaces 19 and 21.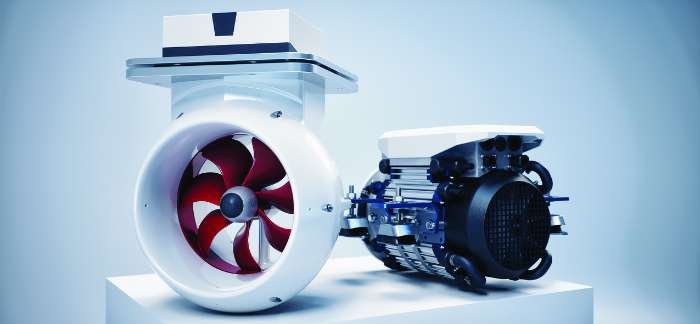 Aquamarine Water Solutions Tablets
Aquatabs-Marine is a newly available product that easily, reliably, and cost effectively maintains the freshwater system on any vessel. Aquatabs is an effervescent water purification tablet which kills microorganisms in water to prevent water borne diseases. Drop one tablet in your boat's water tank for every four gallons of water, wait 30 minutes, and drink. Aquatabs-Marine can also eliminate the "rotten egg odor" of biofilm growing in your on-board plumbing. Find them in Tent D, space 23.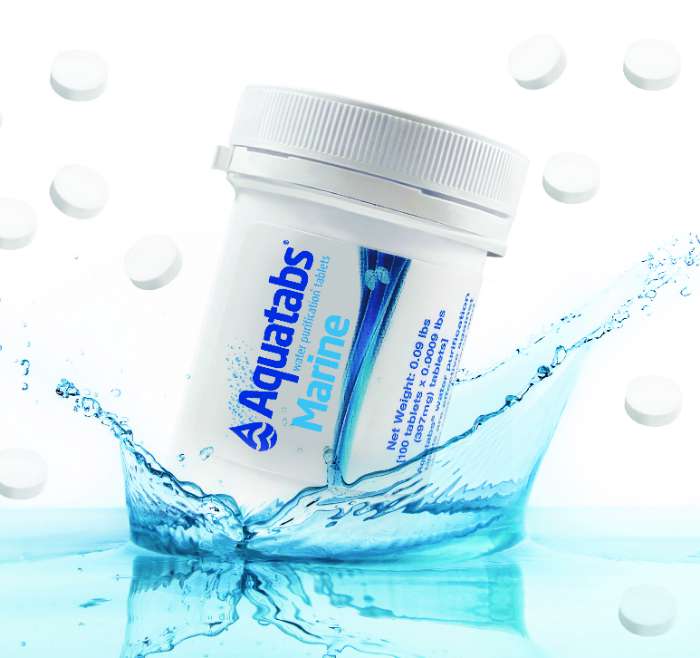 Find more exhibitors and products at the US Sailboat Show in Annapolis.... and of course, a LOT more in our October issue.