Lessons Learned by a First-Timer Cruising on the Intracoastal Waterway (ICW)
The waters do not care if you are young or old, nice or mean, a salty vet, or a sailing rookie. Challenge stows itself aboard everyone's boat and only confesses its presence when you least want the company.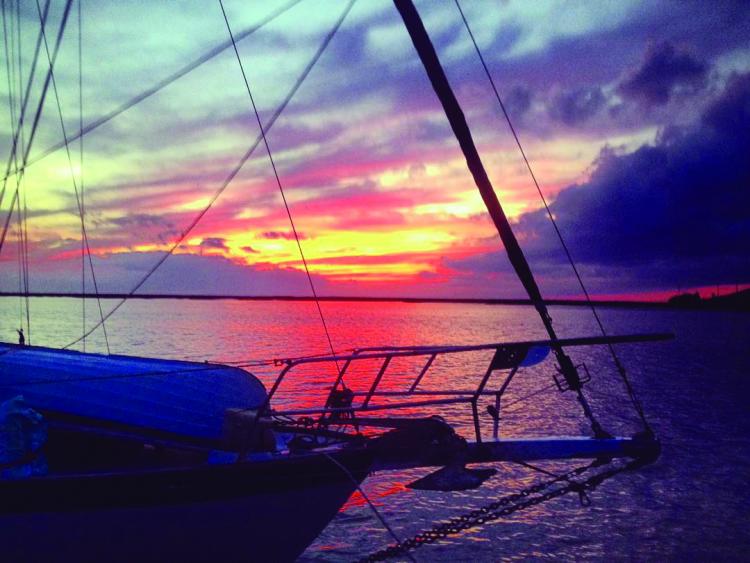 When I first made my way south on Ave Del Mar, my 1967 Rawson 30 cutter, I was as green as the meadow in May. Georgia became my terror zone as I crept along the Intracoastal Waterway (ICW)—untested and slightly beyond my comfort zone—fearful every moment of every day that the massive tidal range of the local waters would leave me helpless and stuck. In my marina in Annapolis there had been perhaps a foot and a half between low tide and high, but as I ventured south that gap approached nine feet and more. That the water depth would change every six hours by a factor of one and a half times the amount of water my boat needed to stay afloat was intimidating.
Transmission problems had delayed my Back Creek Annapolis departure, and my late start meant that it was not until I left Charleston that I first began to share the journey with a few other boats. Although none of us were buddy boating, it did brighten up the day hearing those voices on the radio both ahead of and behind me as boaters, now familiar, called to marinas and to other vessels along the way, seeking a fuel dock or maybe just asking for a slow pass.
And to report groundings.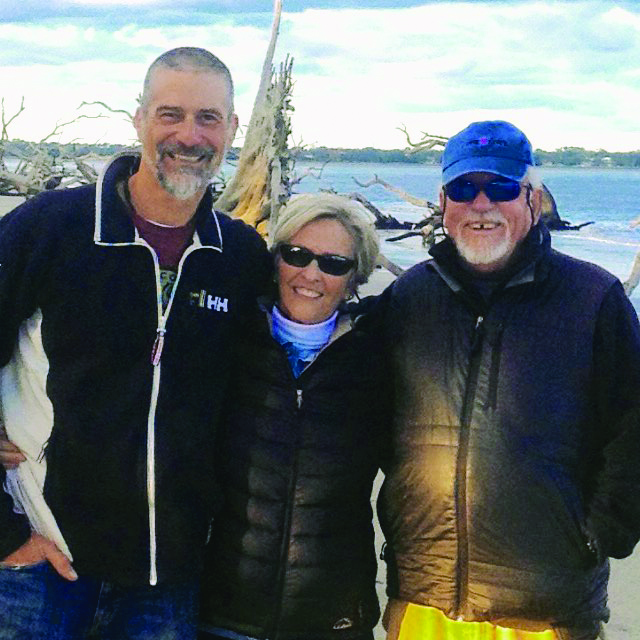 Zach, on Alicia Lee, miles ahead of me, soon called out, "Watch it near Red 42. Gets real shallow," followed just moments later by, "To the sailing vessel right behind me, this is Alicia Lee. We're aground. You can pass us to our port side. We've been dragging on the bottom for about the last mile."
The friendly voice of Bonnie on Quandary was too far ahead to radio me, but one evening she emailed a warning of skinny waters that loomed in my future. "The trawler in front of us went aground. Then, we went aground. We heard several more run aground there in the same spot." It seemed that we were all at battle against the depths.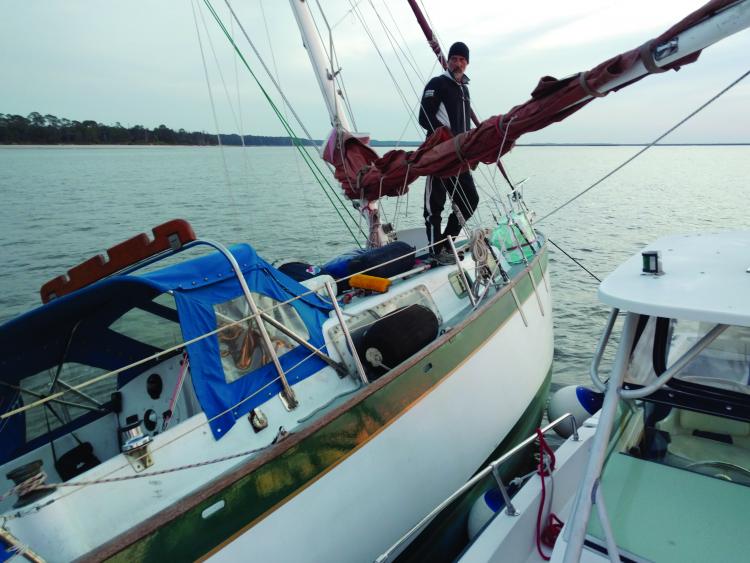 Soon enough my ticket got punched as I attempted to enter Walburg Creek off St. Catherines Sound at the end of one of those taxing Georgia days, a mere mile or so from my intended anchorage. Fueled perhaps by exhaustion but more probably by sheer statistics, I missed a somewhat subtle contour line on the chart and ran onto a sandbar like your uncle launching his speedboat onto a trailer at the lake after a weekend of waterskiing and a few beers too many. It seems my first grounding was to be of the particularly abrupt variety.