Joining a Sailboat Delivery? Consider Asking These Questions First.
The opportunity to be onboard for a sailboat delivery, whether as captain or crew, can be a great learning experience and adventure, but if you don't ask the right questions, you could find yourself in an unpleasant and potentially dangerous situation. Each boat, crew, and journey is unique, so it's important to iron out the details of the situation you're going to endeavor into.
Before setting sail with people and/or a vessel that you are unfamiliar with, consider these suggested questions to help you gather valuable information that can determine if this is a trip that is worthy of your time and energy. However, as many questions as you can ask to prepare for the journey and vet your future co-workers, the nature of deliveries requires you to practice flexibility and to anticipate circumstances and plans to shift.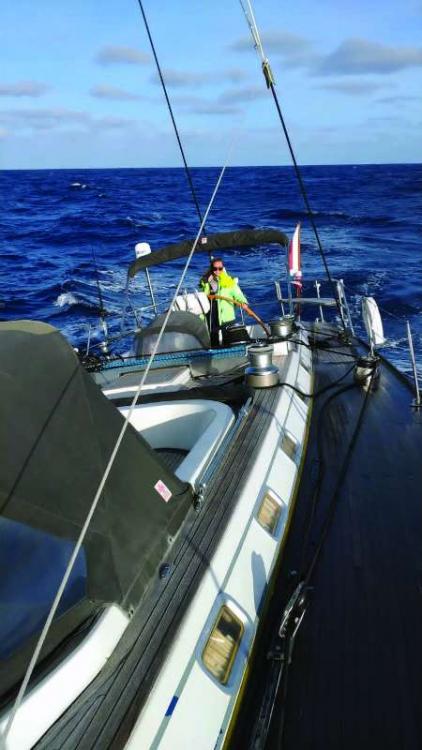 Scheduling
What is the proposed departure and arrival window?
Projected days of departure and arrival should have a margin of a few days added on to either end of the trip to account for unforeseen circumstances such as mechanical and electronic failures, human error, and especially weather. Make sure that crew and those orchestrating the delivery bear this flexibility in mind when it comes to scheduling.
Weather
What is the forecasted weather window? What is the protocol for checking weather, at port and underway?
Navigating a safe weather window is crucial to the well-being of the boat and crew. Although different captains and vessels can handle different intensities of weather, it is imperative to communicate about the forecast. When discussing weather with the captain and crew, look up the forecast together. Your personal awareness of the weather is important and there are several apps that enable you to check the forecast yourself.
For crew: If a captain's decisions for the upcoming trip make you uncomfortable for any reason, it is important to listen to your instincts, as a captain's recklessness may take you into situations that are potentially unsafe or above your abilities.
Compensation and Coverage of Costs
How will I be compensated? What is each party responsible for affording?
Deliveries are not your typical nine-to-five job with set hourly pay. Each boat will have its own payment structures. Specifying rates and means of payment is crucial, especially since there usually aren't formal contracts associated with delivery jobs. Communicating compensation expectations should include the general daily rate, when you will get paid, what type of currency will be used, the different rates underway versus in port, and which expenses you are expected to cover.
Clarifying who is responsible for affording transportation, such as Uber and plane tickets, provisions, customs fees, Covid tests, and general costs in port will also avoid unwanted future misunderstandings or tensions between the captain, crew, owners, or brokers.
General Equipment
What is expected or recommended to bring for clothing, safety gear, tools?
Each vessel and trip will require different gear, some of which you may be responsible for bringing and others that may be supplied by the captain or found onboard the vessel. Discuss the appropriate clothing for the trip (foul weather gear, warm clothes, bathing suits) and if you need to bring your own PFD, bed linens, pillows, silverware, and any tools that are not onboard for potential issues.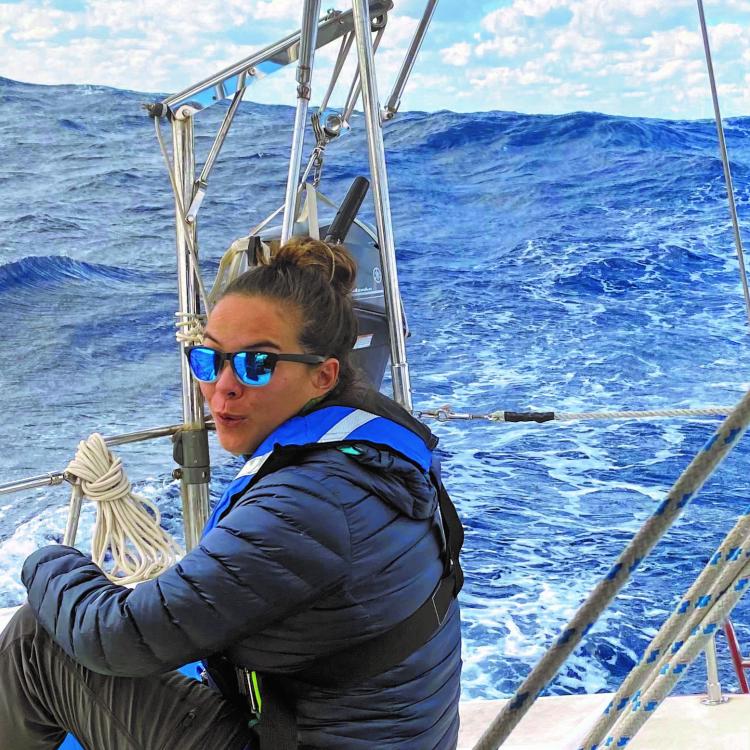 Safety Equipment
Is the vessel equipped with up-to-date safety equipment?
You might find yourself on a boat that hasn't been used recently or was refitted and is not yet equipped with the proper safety gear. Confirm that the life raft onboard is within expiration dates and that there are ample flares, fire extinguishers, and lifejackets in case of an emergency.
For captains: Does your crew know how to use safety gear? Are there any health concerns of your crew members that you should know about? As the captain, you are responsible for the well-being of the vessel and its crew, so while certain safety procedures and equipment usage may seem obvious or straight forward, do not make any assumptions.
For crew: Discussing the night watch protocols such as waking the captain, walking on deck, expectations of when to be clipped in and when a PFD is required will paint a clearer picture of what you can expect during your night shifts.
Vessel Situations
What is the state of the vessel? Has it been stripped for delivery or factory fresh, or is it a liveaboard?
Each boat is going to come equipped in its own unique way, but knowing if you can expect a recently refitted vessel with sparse amenities versus a liveaboard with all the comforts of someone's personal living space will allow you to assess what to bring and the type of experience ahead of you.
Many delivery boats end up getting stripped before resale, which could mean no linens, silverware, and other simple yet essential items for a comfortable journey. You wouldn't want to show up to a delivery in the middle of winter and find out that there aren't any blankets to keep warm. A newly refitted or fresh out of the factory boat might also be lacking in spare parts, which can be imperative when dealing with issues underway or abroad.
On the other hand, liveaboards typically have an ample reservoir of supplies that they use daily, but it's valuable to note the different quality of life that people adopt. Some boaters may have varying levels of hygiene or pets that may not suit your desired onboard environment.
Recent Use
When was the last time the boat was in use? Has it been sitting on the hard for an extended amount of time? When was the last time the engine was turned on, and how was it running?
An understanding of the recent activity of the vessel, or any lack thereof, will help you avoid future incidents. Boats like to be in action, so when they sit for a while, certain systems can depreciate from lack of use.
If the boat has been sitting on the hard, how long and why was it out of the water? When boats are not in use, the systems aren't getting the engagement they may require to function properly. You might even have a situation where you have to splash the boat, which would be an important factor to consider.
Specifically check with the hiring body about the most recent status of the engine and any recurring issues it may have had. If the engine has had recent mechanical work done, it can be helpful to speak directly with the mechanic who serviced the engine to understand any associated issues.
Towing Insurance
Does the vessel have towing insurance and if not, what is the protocol if a tow is required?
Unforeseen circumstances can result in needing a tow to the nearest harbor, so it's worth looking into the specifics of the tow coverage for a boat before agreeing to join the delivery. When you're already in a tough situation, you may find yourself without the support necessary and the bill for the tow will be much more costly.
Reliability of Information
Do you have reliable information from the hiring body about all aspects of the delivery?
It is highly advised to have more than one source of information regarding the boat and even the hiring body (owner, broker, or firm), because as forthcoming as they may seem, it is not unheard of that captains and crew may only get a fraction of the truth about a boat and the delivery.
If you've asked any assortment of the questions we have listed here, look out for vague answers about certain subjects, not being upfront with expectations, and other red flags about important topics. Consult other captains, crew, and industry professionals to ensure you have as much accurate information as you can gather about the hiring body, boat, and people involved.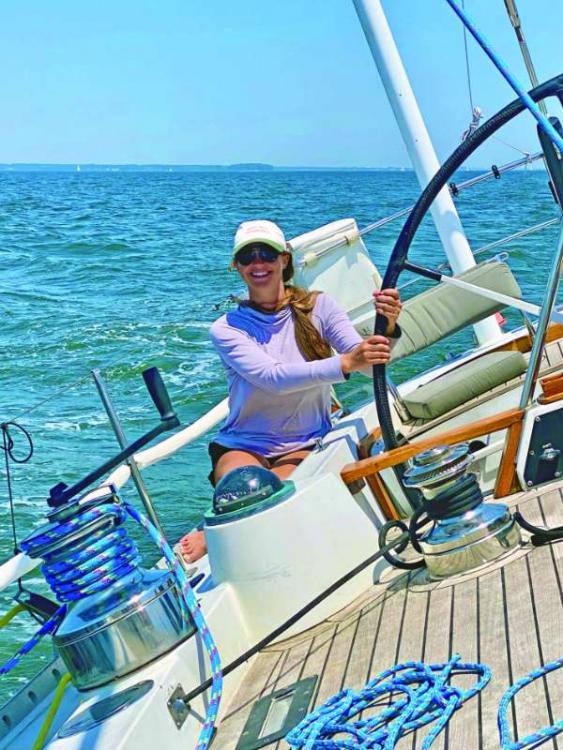 People
Who will be onboard? What are their levels of competency and their anticipated responsibilities?

The social dynamic during a delivery can have a major impact on your experience, which is why it's important to know how many and what kind of people will be along for the journey as well as the expected duties for each person when underway and when in port.
Sometimes boat owners choose to be present during the delivery of their boat, which might turn the delivery into more of a charter than a straightforward delivery. Be certain to iron out the boundaries of what you are comfortable with and what their expectations are before you depart.
For captains: Consider what each crew member's levels of experience, seasickness, professionalism, and overall vibe are. Be aware if there are relationships between people that could possibly lead to drama or tension onboard.
For crew: Connecting with the captain and crew beforehand can provide the necessary insight into who your company will be and if they seem like the kind of people you feel comfortable with. Trusting your gut about how you feel when interacting with each person is a fantastic indicator of whether you will be able to survive multiple days in a confined space with them.
Cooking and Provisioning
What are the expectations around provisioning and cooking?
Mealtime is often one of the highlights during deliveries, but there's a lot of work that goes into making those anticipated meals happen. Provisioning requires a great deal of coordination and effort to plan, buy, and store all the food. Whoever is responsible for provisions should consider any dietary concerns or allergies that anyone might have.
Establish clarity about whether it will be one person or a rotation for who cooks each meal, how frequent and what type of meals they will be, who is responsible for cleanup, and if you are in charge of bringing your own snacks or if provisions are communal.
Communications
How do you communicate with emergency contacts and/or connections?
Establish how you can touch base with people when underway and at port, and if traveling abroad, how you can still connect internationally. If you're going to be out of cell range for several days, discern what types of communication will be available to you, such as Single Sideband Radio (SSB) or satellite communications such as phones, Garmin InReach, or Iridium Go should you need to be able to make emergency contact with someone on land.
Substances
What are the expectations around alcohol, smoking, and drugs?
Ensure you have extreme clarity about when and how much of certain substances are acceptable, when underway or in port. Setting clear boundaries around substance use before departure will foster a more functional and understanding environment for all onboard.
For captain: You want to make sure your crew are going to be able to safely fulfill their duties, especially if there are solo night watches. Be clear about the rules of usage and lead by example. If caught with certain substances onboard, authorities can charge you with heavy fines and possible incarceration depending on the local regulations.
For crew: Noting if the social environment suits your personal needs is paramount as you will be faced with the dynamics in close quarters for extended periods of time. Signing on as crew carries the responsibility of not only following the captain's rules, but also making sure that you are in a state where you can cognitively complete your duties.
About the Authors: Chelsea Co has been crewing on power and sailboats as crew for charters, deliveries, dive excursions, and marine biology research and has recently purchased her own sailboat as she prepares for a global circumnavigation in a few years. Charlotte Carroll holds a USCG 100-ton Master and RYA Yachtmaster Offshore and has been working as a delivery skipper throughout the North Atlantic Ocean.
For more articles about sailboat deliveries, bluewater sailing, and cruising, visit our cruising page!