The Return of an Iconic Party Boat
Among the high profile property casualties of Hurricane Irma's catastrophic September 2017 visit to the British Virgin Islands was the iconic party boat Willy-T.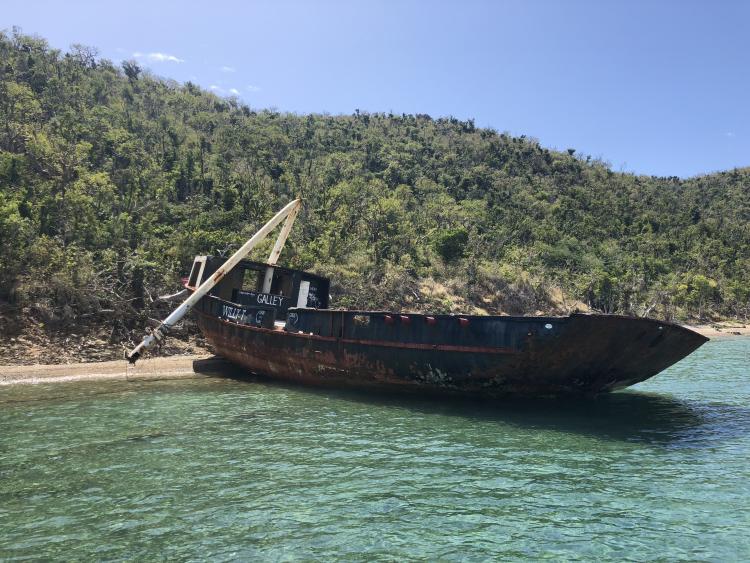 Beginning in 1989 and continuing through Irma, the William Thornton Floating Bar & Restaurant, more commonly known as Willy-T, operated in The Bight at Norman Island, a quick sail across the Drake Channel from Road Town, Tortola.
The Willy-T was a 1935 100-foot schooner that had been converted to offer simple, tasty food, plenty of alcohol, and a unique, trip-defining opportunity to jump from the second deck into The Bight, sometimes clothed and sometimes unclothed. What more could a visiting sailor want?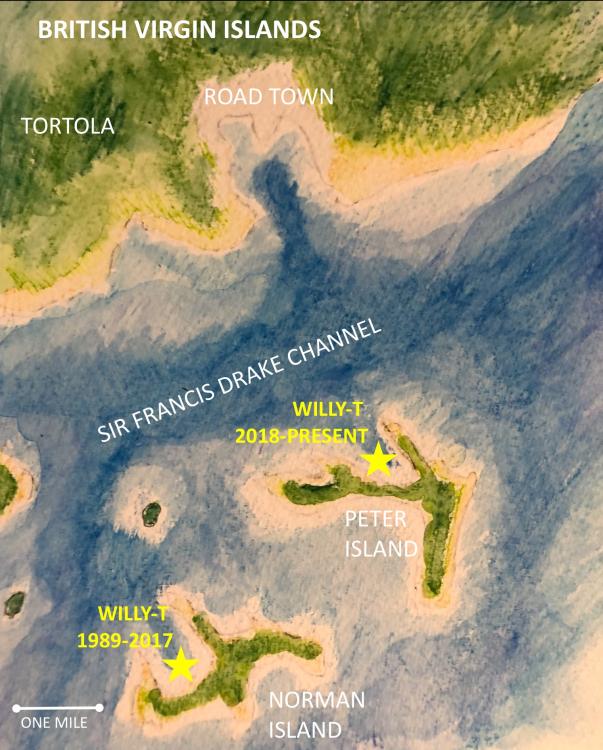 At Norman Island, Willy-T gained a reputation as a casual, fun, occasionally rowdy destination beloved by cruising sailors, charterers, and day trip operators. The 2017-18 "Cruising Guide to the Virgin Islands" by Simon and Nancy Scott, compiled before Irma struck, calls the scene at the Norman Island Willy-T "lively," "noisy," and "often riotously fun" adding that "stories abound about many nights of wild partying aboard." The guide also advises that cruisers consider the late night impact of the Willy-T scene when selecting a mooring location at Norman Island.
In September 2017, as Hurricane Irma lashed the islands, the original Willy-T broke her mooring and went ashore at Norman Island where the hull still rests, a section of her snapped mast lying in the sand alongside. Undeterred, the business owners hustled to build a replacement vessel in the United States and the new Willy-T was delivered to the BVI in May 2018.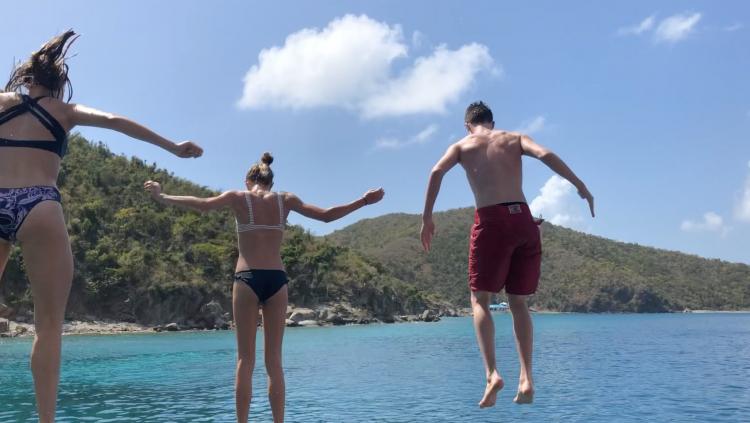 In what qualifies as a major news story in Caribbean sailing circles, the BVI government officials then denied Willy-T her traditional position at Norman Island, reportedly citing the enterprise's impact on a planned island development. Undeterred Willy-T's owners relocated to Great Harbor, Peter Island, about three-and-a-half miles from the original location and about five miles directly south of the major Road Town Charter bases.
We visited the new Willy-T at Peter Island on a warm February afternoon, having spent the prior night at Norman Island, within sight of the wrecked predecessor and on a quiet mooring ball near the original Willy-T location. We arrived at the new vessel in two dinghy trips, with seven teenagers among our company, and found the afternoon scene aboard to be fun, active, and PG rated.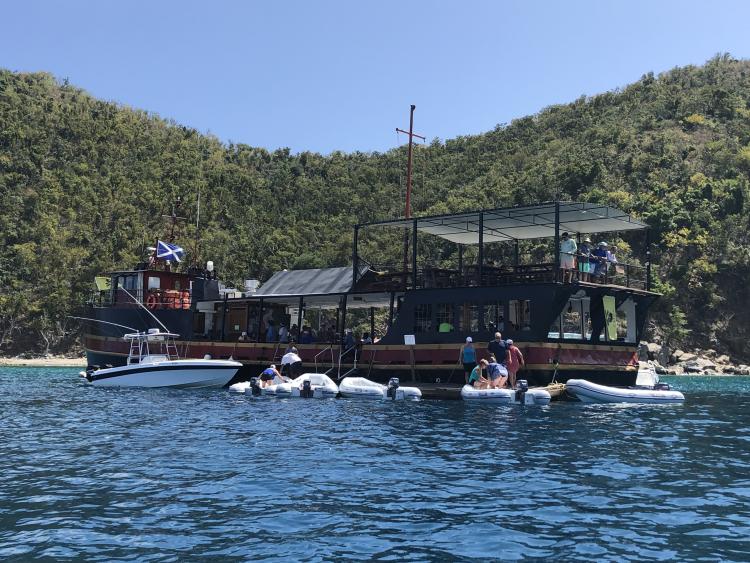 The new Willy-T is larger than its predecessor and it has a new, clean feeling about her. The vessel is anchored in about 60 feet of clear blue water and a well-built dinghy tie-off runs along her port side. Holding tanks are installed and in use. Those concerned that the new Willy-T has lost its edge can rest assured: once aboard, music pumps and drinks flow while a stream of second-deck jumpers climb over a safety railing and ignore a warning sign on their way to Caribbean glory.
T-shirts, a limited food menu, and use of a "shotski" are all available. We visited on a Sunday afternoon, but even in daylight one could sense that it a boatload of after-dark fun was available to the more adventurous.
Late in 2018 reports circulated that Willy-T could be forced to move from her new home, but as of this writing she is at Peter Island and open at noon every day.
--Dave Gendell, February 2019
Check out our charter section for more fun trip planning and destination ideas.