Reach Your 100-Day Century Club Goal Despite Stay-at-Home Order…
"Maybe it should be the #SpinSheet75 this year," one funny sailor commented on social media. Not so fast. As of May 1, there are still 207 days left in the year, and plenty of our aspiring SpinSheet Century Club members have logged many days on the water already, so there will be those who reach their 100 on-water days within the calendar year.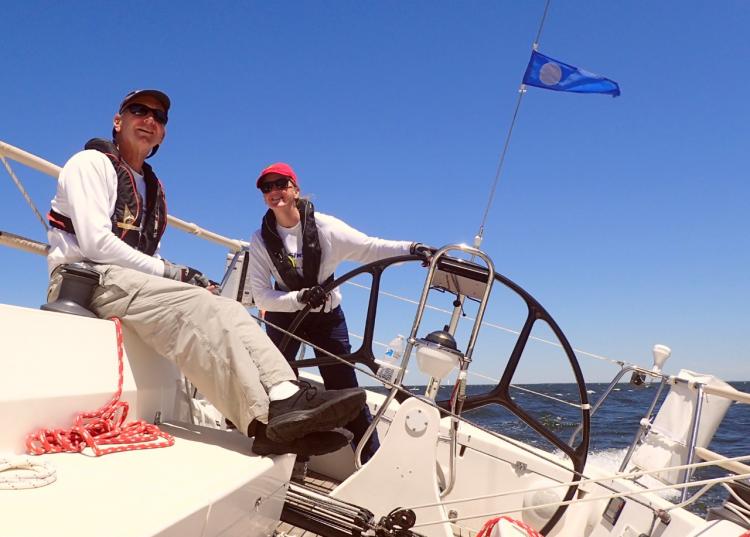 For those new to the game, the SpinSheet Century Club (aka #SpinSheet100) is a challenge to log 100 days on the water on a sailboat, powerboat, canoe, kayak, paddleboard, windsurfer—really anything that can leave a dock—within the calendar year. Because Maryland's stay-at-home order due to Covid-19 makes most recreational boating illegal, this is a challenging year to log days. Don't get crabby, people. To make up for it, here are 10 safe ways sailors can log "days" from the safety of their homes:
Like and follow SpinSheet's Facebook page and share the read SpinSheet online link – 2 days
Send the read SpinSheet online link to 10 friends by email and ask them to share with their friends – 2 days
Attended the April 19 SpinSheet virtual crew party on Facebook Live – 1 day
Watch a sailing movie – 1 day
Do an online sailing workout– 1 day
Beach or neighborhood walking clean up - 1 day
Complete an online boater safety or VHF radio course – 1 day
Send a screenshot of a virtual happy hour spent with sailing buddies to [email protected] – 1 day
... and as always, you may count 10 days working on your boat on the hard. Good luck!