Anna Patterson, our latest SpinSheet Century Club 2017 member to hit 100+ days on the water, writes: "Attached is my updated log for days on the water this year. I have officially hit 114 days as of today (August 3—we're sure it's more now!)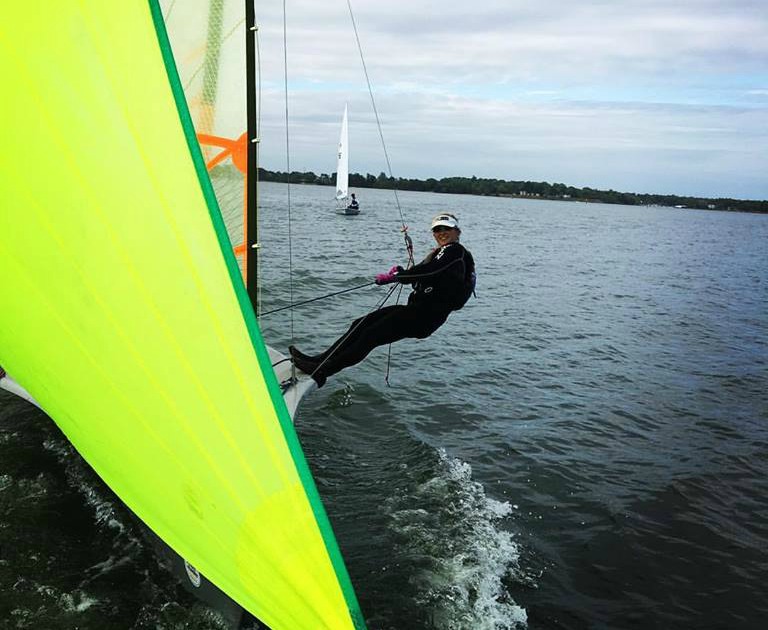 Every possible day is spent on the water between practicing/competing for Christopher Newport University (CNU), working as a sailing instructor and on a tall ship, and as much additional sailing I can fit in! The picture below is from the CNU Hanbury Trophy this year." Congratulations, Anna! Keep on sailing!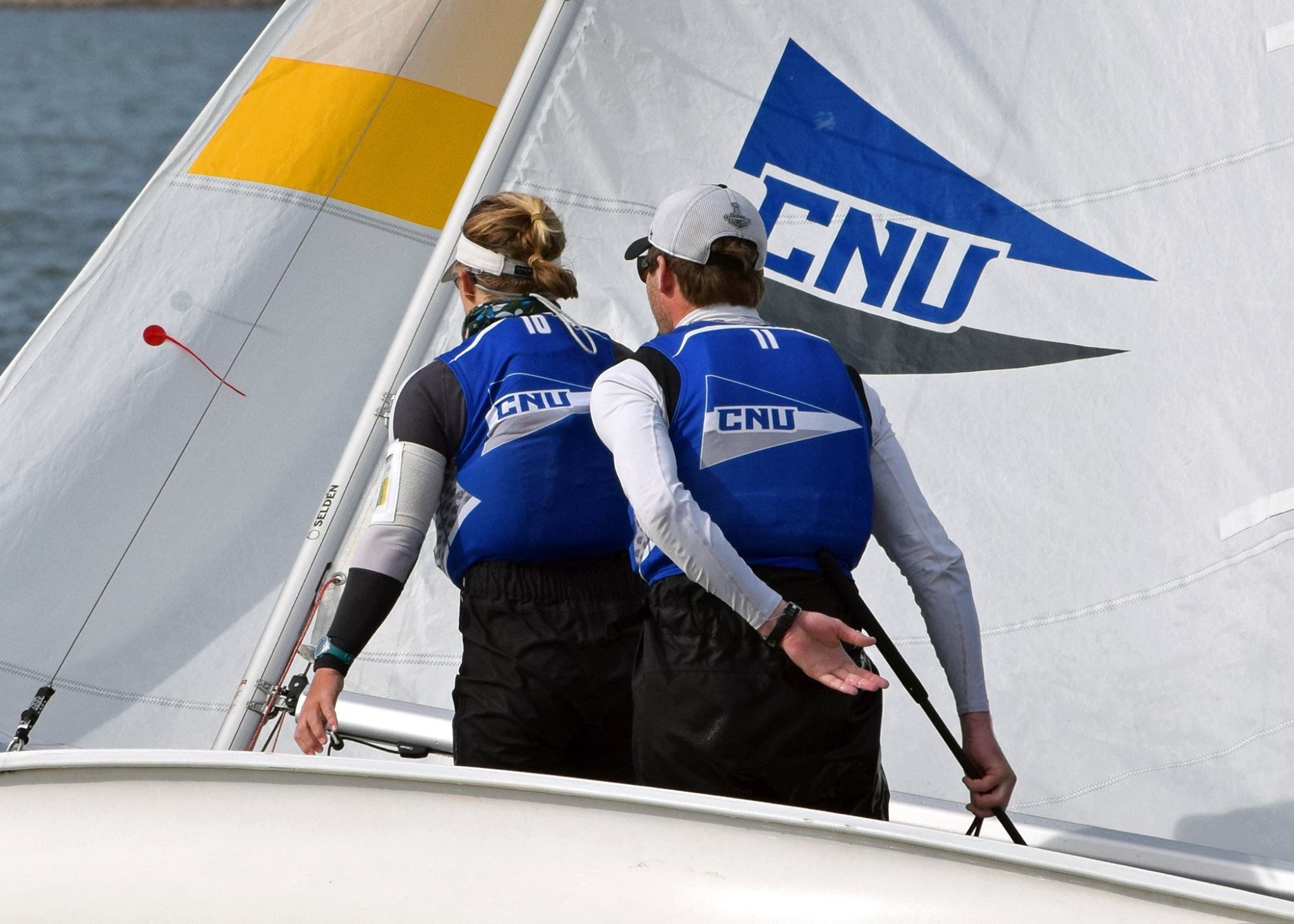 2017 Days on the Water Log- Anna Patterson Monthly Totals
Sailing? Kayaking? Working?
0—0 Days in January
CNU Sailing Fun Practice
CNU Sailing Practice
CNU Sailing Practice
CNU Sailing Practice
College of Charleston Women's Interconference
College of Charleston Women's Interconference
CNU Sailing Practice—7 Days in February
CNU Sailing Practice
CNU Sailing Practice
CNU Sailing Practice
ODU Spring Women's
ODU Spring Women's
CNU Spring Break Practice
CNU Spring Break Practice
CNU Spring Break Practice
Volunteer with High School Regatta at NYCC
CNU Sailing Practice
CNU Sailing Practice
St. Mary's Women's
St. Mary's Women's
CNU Sailing Practice
CNU Sailing Practice
CNU Sailing Practice
CNU Sailing Practice
Hanbury Trophy at CNU
Hanbury Trophy at CNU
CNU Sailing Practice
CNU Sailing Practice—21 Days in March
SMC Team Race Challenge
SMC Team Race Challenge
CNU Sailing Practice
CNU Sailing Practice
CNU Sailing Practice
CNU Sailing Practice
Grant Trophy at SMC
Grant Trophy at SMC
CNU Sailing Practice
CNU Sailing Practice
CNU Sailing Practice
MAISA Women's
MAISA Women's
CNU Sailing Practice
America Trophy at Cornell
America Trophy at Cornell—16 Days in April
Kayaking
Work- American Rover
Work- American Rover
Work- American Rover
Work- American Rover
Work- American Rover
Work- American Rover
Work- American Rover
Work- American Rover
Work- Hampton YC
Work- American Rover
Work- American Rover
Work- American Rover
Work- American Rover
Work- American Rover
Work- American Rover—16 Days in May
Southern Bay RW
Southern Bay RW
Southern Bay RW
Southern Bay RW
Work- American Rover
Work- American Rover
Work- American Rover
Work- American Rover
Work- Rover and HYC
Work- Hampton YC
Work- Hampton YC; Wednesday Night Race
Work- Rover and HYC
Work- American Rover
Work- American Rover
Work- Rover and HYC
Work- Hampton YC
Work- Hampton YC; NYCC Team Race
Work- Hampton YC
Work- Rover and HYC
Work- American Rover
Work- Rover and HYC
Work- Hampton YC
Work- Hampton YC
Work- Rover and HYC
Work- Hampton YC—25 Days in June
July 1st Work- American Rover
2nd Work- American Rover
4th Work- American Rover
5th Work- American Rover
6th Work- American Rover
8th Work- American Rover
9th Work- American Rover
10th Work- Hampton YC
11th Work- American Rover
12th Work- Rover and HYC
13th Work- Rover and HYC
14th Work- HYC; Team Racing at NYCC
15th Work- American Rover; Night on Schooner Virginia
16th Sail on Schooner Virginia (Cape Charles to Norfolk)
17th Work- Rover and HYC
18th Work- Hampton YC
19th Work- Rover and HYC
20th Volunteer with Learn to Race in Cleveland
21st Volunteer with Learn to Sail in Cleveland
23rd Tartan Ten Sailing in Cleveland
25th Work- Rover and HYC
26th Work- Rover and HYC
27th Work- Hampton YC
28th Work- Hampton YC
29th Work- American Rover
31st Work- Rover and HYC—26 Days in July
August 1st 505 Practice
2nd Work- Rover and HYC
3rd Work- Hampton YC; 505 Practice—3 Days so far in August