Posted September 13, 2017
Capt. Ken Vinson reaches 100 days! Congrats to Capt. Ken for making it to 100 days on the water and becoming a SpinSheet Century Club 2017 member! Below is a summary of his on-water activities this year and a little about the Century Club and how you can join: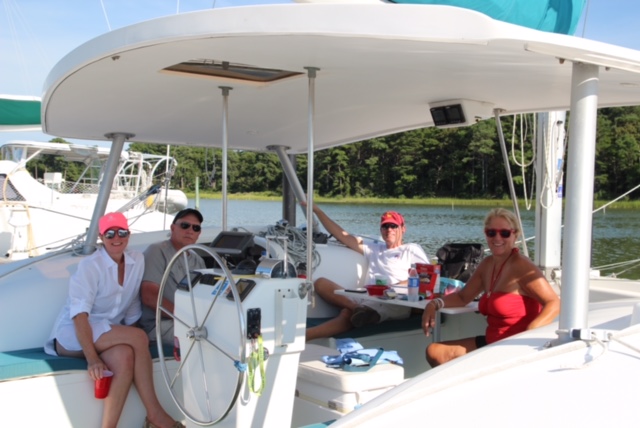 Sailing our Maine Cat 30, catamaran on the lower Chesapeake Bay, 14 days underway, including the Cape Charles Cup cruise/race, the Parade of Sail at Norfolk Harborfest, and daysailing off East Beach in Norfolk. I count at least 15 more days on the boat at the dock either sitting enjoying a drink at sunset or working on something. (I'll count just 10 of those). We've got at least one more weekend cruise planned this year.
In June we spent two weeks in Bermuda watching the Americas Cup races and other waterborne activities, day charter sailing, snorkel trip, ferry boat riding, and sightseeing on other people's boats, 14 days on the water.
I also standup paddleboard, here's a daily log. We live at East Beach, Norfolk, so before going to work in an office all day, I try to paddle an hour in the mornings. I also take video of the local dolphins who swim along with me a few days each week. In addition to time on the Bay, we travelled to Honolulu, where I SUP surfed at Waikiki. SUP days year to date thru August 31: 69 days.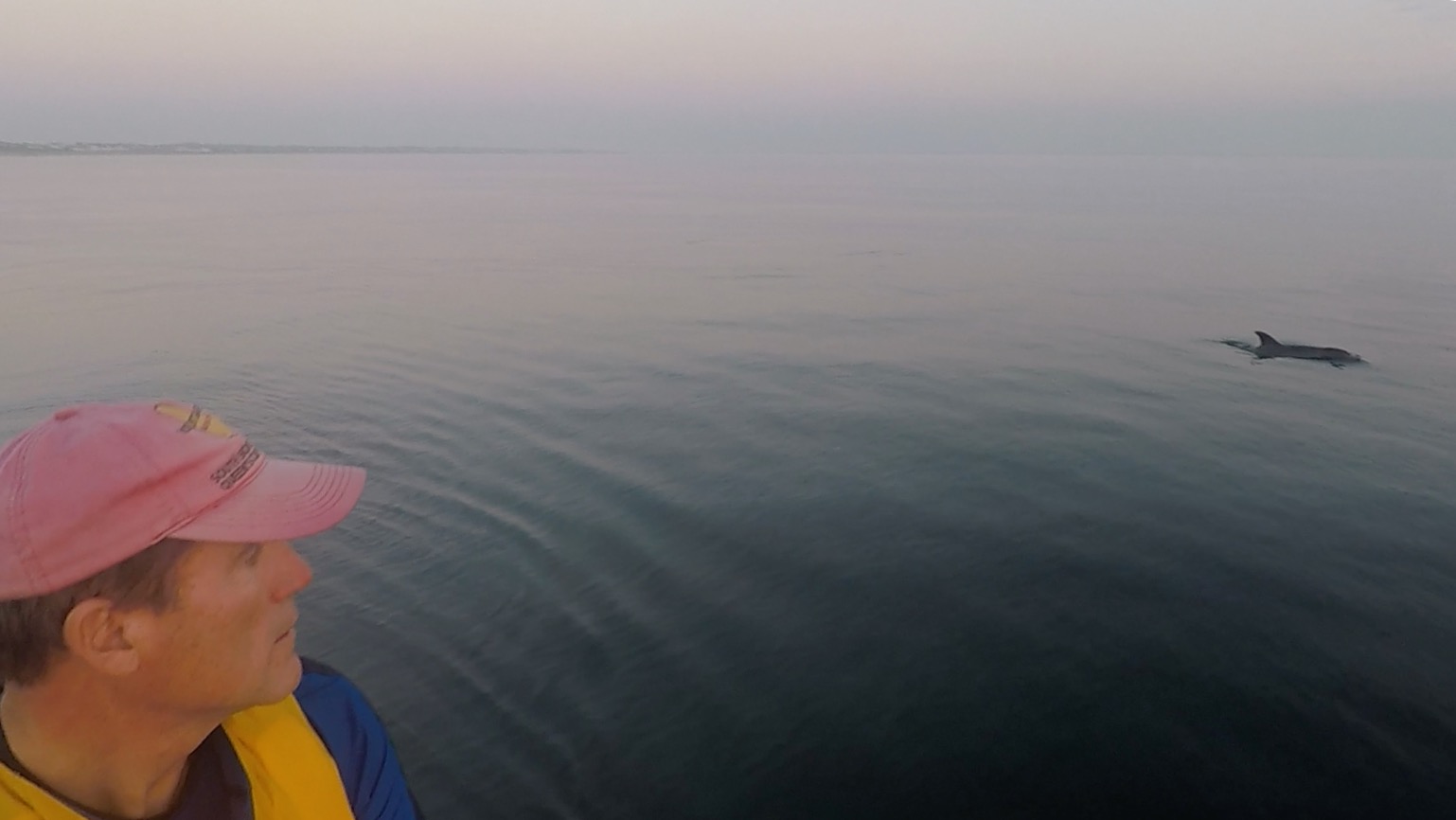 Summary, cat sailing 14 days, boating not underway 10 days, Americas Cup 14 days, SUP 69 days; total 107 days so far this year (as of September 2).
What is the SpinSheet Century Club? In 2014, we decided to launch a challenge to SpinSheet readers to see how many days they could log on the water and to reward those who reached 100 within the calendar year.
We knew it may be a stretch to fit in 100 days under sail—plus so many of our sailing friends also paddle, fish, windsurf, or do the occasional cocktail cruise, so we figured we'd call a day on the water an official day on the water, no matter the vessel. As long as you leave the dock, it counts (swimming off the dock does not!). We also let boat owners count 10 land-based work days, as long as they log those days as they would on-water days.
The concept was an immediate hit. More than 50 sailors logged 100 days that first year, a couple of them reaching almost 250 days! We threw a party in their honor with cake and beer (what else do you need?) and gave them all SpinSheet Century Club burgees to proudly fly from their boats.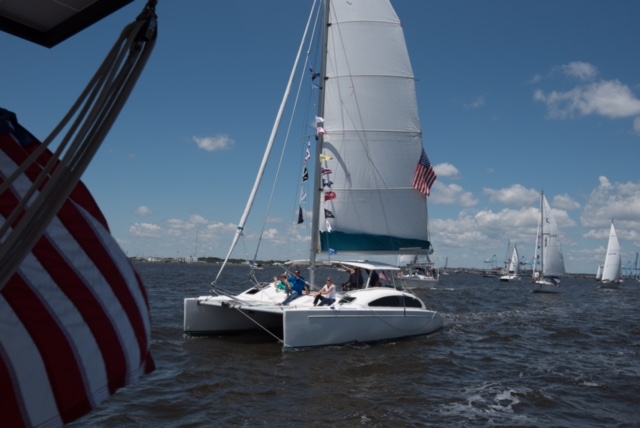 Many of our Century Club members are three- and now four-time Centurions. Members run the gamut from cruising families to boat captains, from retired sailors to 9-5 office workers who sail like maniacs on evenings and weekends.
You can join our club any time of the year. Just like SpinSheet, it's free and always will be. All you need is proof in the form of a written or digital log to show the dates you got on the water. Some Centurions are very specific and can even tell us how many miles they sailed and what the weather conditions were… yet others just jot down dates, boat types, and places.
Send your log and pictures anytime to [email protected]. If you'd like to join the SpinSheet Century Club, click here