Caryn Canfield, 2017 Century Club member, checked in October 17 and said "Completed my 100 days on the water today. Hip hip hoorah!" Note that in her log there is a trip from Florida to Panama and one from Bermuda to Portugal. When she wasn't sailing this summer, she was riding her bike across Europe, so note the bike-on-ferry shot.... Caryn, we want to BE LIKE YOU! Congratulations on your adventures, especially your time on the water!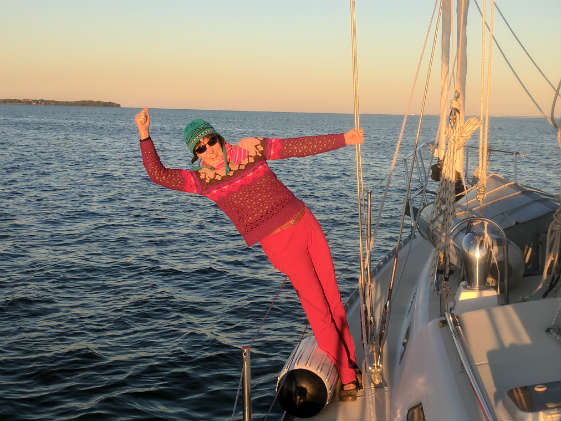 Duration (Days) Trip Dates
40 FL to Panama 1/13/2017 - 2/22/2017
33 Bermuda to Portugaul 5/15/2017 - 6/23/2017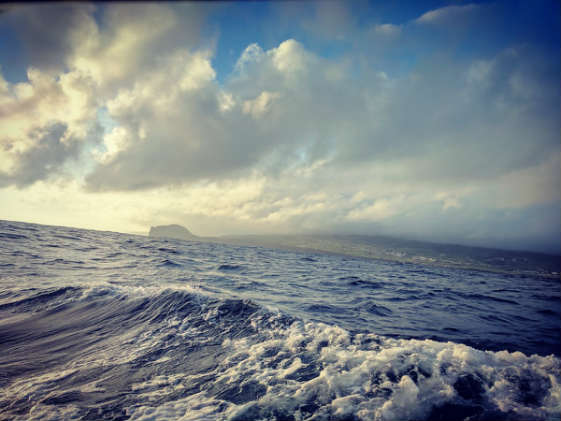 1 Kayaking Weems Creek 7/2/2017
1 Power Boat Ride to Rockhall Fireworks 7/3/2017
1 4th of July Fireworks on Ubiquitous 7/4/2017
1 Wed night racing on Kuisa 7/5/2017
1 Cleaning Edna Mae 7/10/2017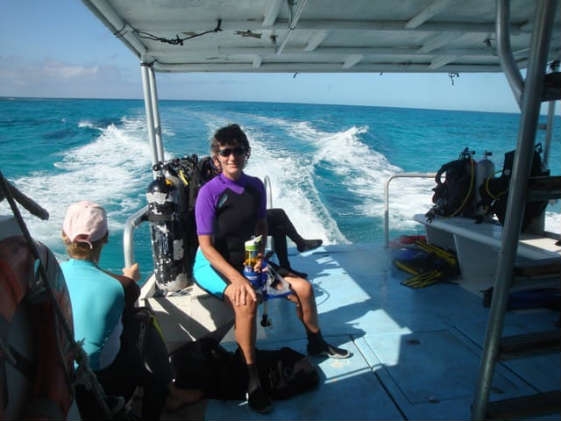 2 October Fest Raft up 9/30-10/1
1 Elster Ferry, Dommitzsch, Germany, Prittin Germany 8-Sep
1 Prittin back to Dommitzsch 8/9/2017
1 River Cruse Passau 8/31/2017
1 Lake Constant Ferry 8/18/2017
1 Weltenberg Ferry 8/28/2017
1 Ferry Konigstein-Halbestadt 9/13/2017
1 Luzec nad Vltaviy, Czeck Republic Ferry 9/26/2017
1 Fahrstelle Ferry 9/11/2017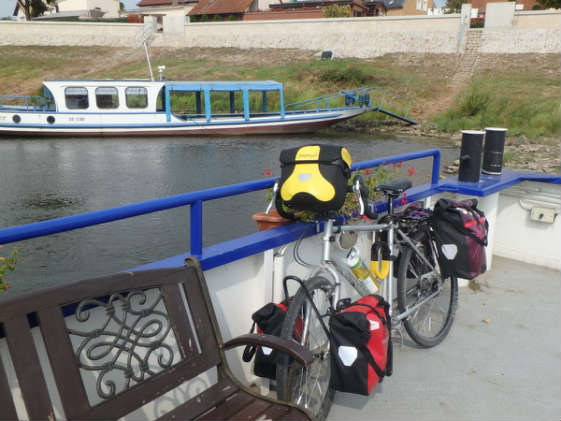 1 Serentipitous to MYC 3-Oct
1 Kayaking Rock Creek 10/4/2017
3 Water Taxi at boatshow 10/5,6 & 7
1 Canoe Ride Spa Creek 10/8/2017
1 Water Taxi at boatshow 10/9/2017
1 Kayaking Rock Creek 10-Oct
1 Kayaking Rock Creek 10/11/2017
1 Kayaking Rock Creek 10/13/2017
1 Kayaking Rock Creek 10/15/2017
1 Evening Sail aboard Serentipitous 10/17/2017
100
You can join our Century Club any time of the year. Just like SpinSheet, it's free and always will be. All you need is proof in the form of a written or digital log to show the dates you got on the water. Some Centurions are very specific and can even tell us how many miles they sailed and what the weather conditions were… yet others just jot down dates, boat types, and places.
Send your log and pictures anytime to [email protected]. If you'd like to join the SpinSheet Century Club, click here