As 2017 progresses, we will continue to highlight SpinSheet Century Club 2016 members, sailors who logged 100 days on the water in the calendar year, to see what makes them tick and perhaps provide inspiration for prospective 2017 members. Here's what three-time Centurion Lorie Stout had to say.
What motivated you to join our club?
I love being on the water and love challenging myself. I found it to be a good goal to take time to do something that I like.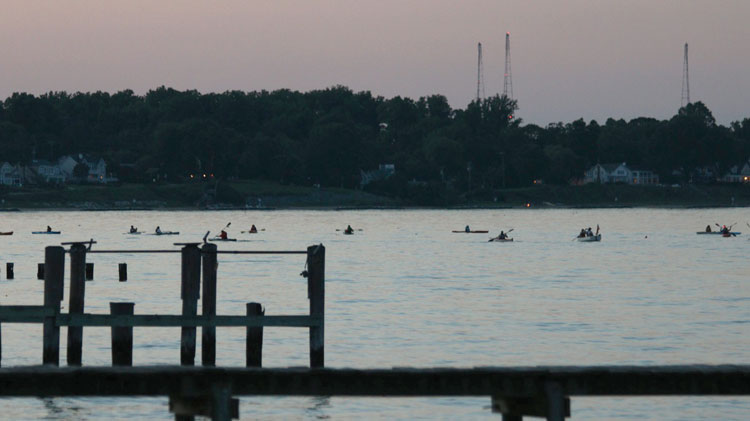 What was your strategy for fitting in that many days on the water?
Always say "YES" when someone asks if you want to get on the water with them. Calculate the math beforehand so you know how to pace yourself.
What did you have to give up to reach your goal?
I wouldn't say that I gave up anything to reach 100 days, but when I have free time I spend it on the water rather than doing other things that I enjoy. I would also say my house is less kept up because of the time I focus on watersports.
What was your favorite part about it?
The variety of boats that you get to ride on and the journeys that you take. There are many fun and adventuresome tales that I have now.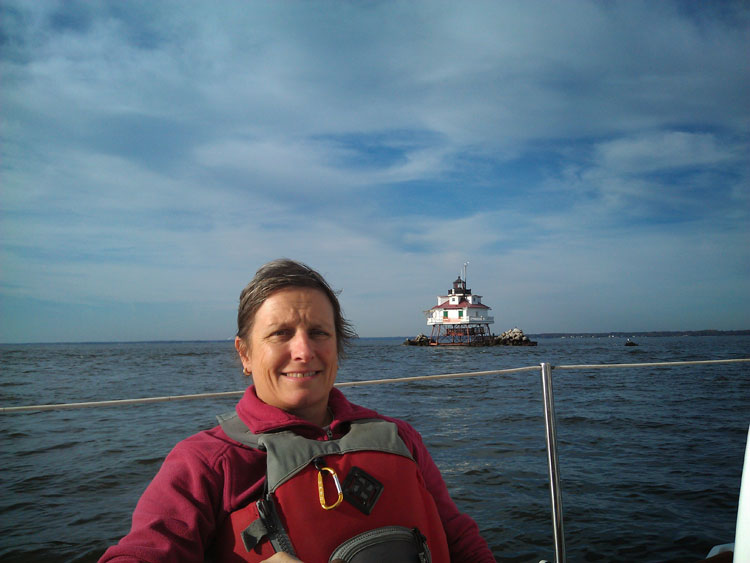 How is 2017 going?
So far I have 32 days on the water (as of June 19 this year). This is ahead of last year; I was at 28 this time of year. So I am actually about on schedule, which means I need to keep the pace up since I almost didn't make it last year.
Do you have a favorite boating outing from this year?
My favorite outing this year was on June 9, a full moon paddle. Some paddling friends invited neighbors in the Arundel on the Bay neighborhood to have a cookout and then push off the dock for a paddle while the full moon rose. We had 18 paddlers and two knots of breeze as we wandered towards CBF and then relaxed on the beach for about a half hour while the stage crew set up for Bands in the Sands the following night. Then we paddled home. All in all it was a two hour journey, and everyone had a wonderful time. We are already scheduling our next full moon paddle.