There's so much to experience on a charter out of Newport
As I often say, I love to charter a sailboat out of Newport, RI. There's just so much to experience there. The last time my friends and I visited Narragansett Bay, we headed east to Nantucket, Martha's Vineyard, and Cuttyhunk islands. This time we chose to explore Block Island and some of the quaint little towns in the Bay.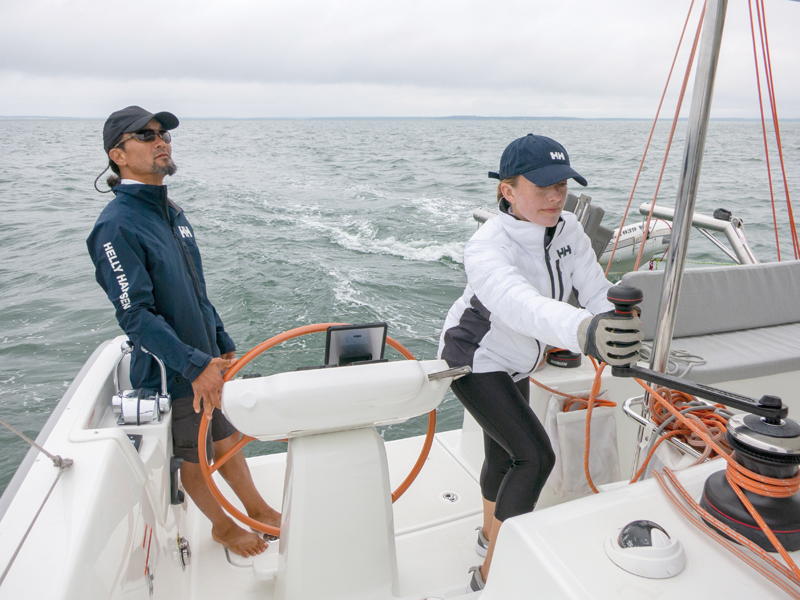 We chartered from Bluenose Yacht Sales in Newport. They have great service and very well-maintained yachts. Bluenose had just acquired a new Excess 12 catamaran which we were dying to test out.
What I love about sailing and cruising these waters is this is the region I had to navigate for my Coast Guard Masters training and test. I'd like to say that we rolled out the paper charts, dividers, and parallel rulers and started calculating distance, currents, drift, and rate. But truth be told, we mostly used my iPad with my trusty Navionics app.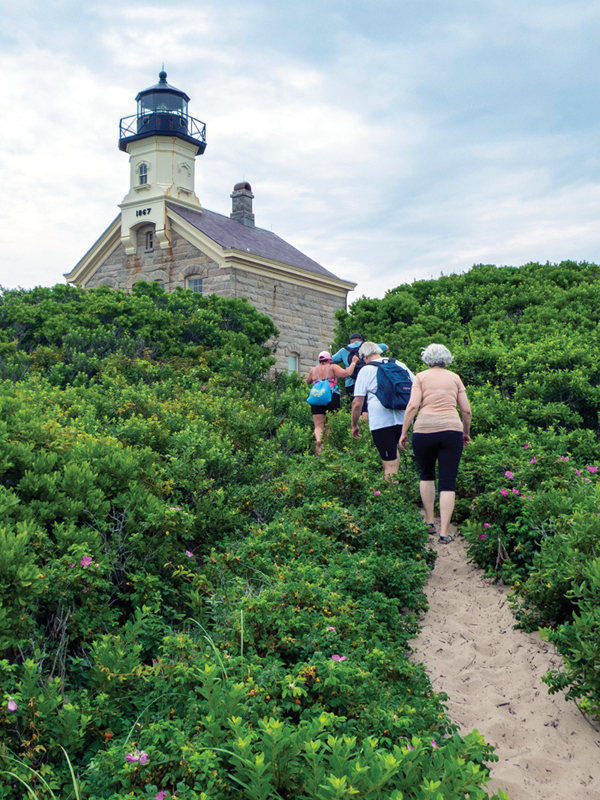 First Stop: Block Island
We booked a slip at Paynes Marine in Salt Pond (a big lagoon in the center of the island). The expansive Salt Pond has a number of marinas, mooring balls, and anchor fields. Just be mindful that it fills up in the summer, even during the week, so I would not show up late.
If you're looking for the party scene, Paynes is a good place to be. We got very lucky and managed to get the prime spot right in front of the bar and band. Our boat got a lot of attention since it's fairly new, and lots of sailors wanted to check it out. So, we made a lot of new friends.
Important to note: slip space comes at a premium on Block Island. If you want to save some money, grab a mooring ball. You can also anchor (in designated areas that are clearly marked), but anchor fields are pretty crowded. If you decide to anchor, be mindful that there are a lot of horror stories of anchor drag at Block Island, due to wind shifts and not enough room to lay down enough chain rode.
In spite of its popularity, Block Island still maintains a healthy down-home feel. A good place to get that feel (and start your day) is Block Island's favorite local coffee shop, Café Persephone's. This eclectic and colorful café has a great selections of healthful foods and great coffee. My recommendation: splendid egg sandwich and a golden smoothie.
Block Island is made for biking and a good place to rent bikes is Beach Rose Bicycles. There's a lot to see here with great vistas and some awesome beaches, so make sure you pack your swim suit. I also recommend doing some clamming on Great Salt Pond. In only a short amount of time, we got enough clams for my famous clams, white wine, and capers pasta that I cooked for the entire crew. Just be sure to stop by the Harbormaster's office and buy a "Shellfishing" license.
If you want to eat off the boat, you have to check out Kimberly's, one of my all-time favorite restaurants on the island. They have relaxing outdoor dining and a super friendly staff. Be sure to say hello to the owner, Kimberly. She has a lot of great local knowledge and stories of the island.
One thing that made a big impression on me is how friendly the locals on Block Island are. This goes against the grain of many tourist spots where you often encounter grumpy locals who seem to like tourist money but not so much the tourists. That does not seem to be the case on Block, or at least I did not encounter it. What I found was a relaxed, accommodating, local feel, which I really appreciated.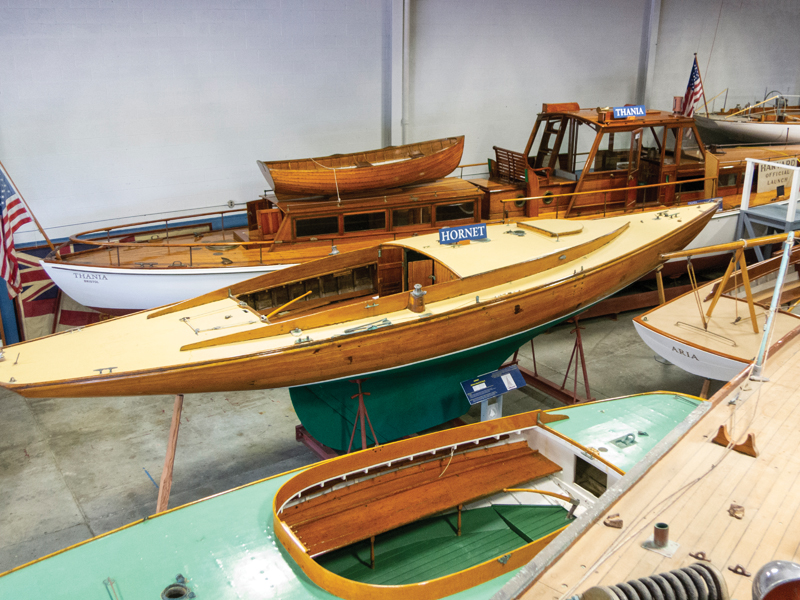 Next destination: Bristol
Once we got back to Narraganset Bay, one of our first destination was Bristol, where we grabbed a mooring ball from the Bristol Town Marina. The folks at the marina were very helpful and friendly, and their offices are in an impressive stone-castle-like old armory building.
Bristol is a wonderful, historic seaside town, rife with great restaurants and cafes. After a relaxing tour of the town and lunch, we headed over to check out the Herreshoff Marine Museum—dedicated to the history of the Herreshoff Manufacturing Company. Herreshoff produced legendary and internationally recognized, highly competitive sailing yachts and steam-powered vessels from 1878 to 1945.
Founded by John Brown Herreshoff (a blind, local boatbuilder) and his younger brother, Nathanael Greene Herreshoff (a naval architect and steam engineer), they gained considerable fame as builders of some of the world's fastest yachts and torpedo boats. However, it was their outstanding racing and cruising sailboats that earned the company most of it enduring legacy. This includes a number of winning America's Cup yachts and competitive smaller one-design boats.
Last stop before returning the charter boat: Wickford
Our very last stop before returning the boat was the town of Wickford, another historic town with beautifully maintained, classic New England homes. The inner harbor has a very narrow channel with a lot of boat traffic, so we decided to take a ball outside of the main channel and dinghy in.
In order to better appreciate the town's history, the folks here added a nice touch to their town's offering. They mapped out a great little walking tour that not only takes you to all the places you need to see, but also displays informative placards that describe each site and its significance.
Even though Block Island was our main destination, we had such a blast cruising around Narragansett Bay, I wanted more. As I always say, there are few places in the world that offer more destinations to explore than Newport, RI. I am sure we'll be back.
by Eric Vohr