What does provisioning mean aboard a charter boat?
As I prepare for two upcoming charters in Mexico and the Exumas, I revisit my usual plans for getting newbies to understand the importance of planning an excellent gastronomic experience, and that means swimming through the details of provisioning. Provisioning means acquiring food (and sundries), and it's an expression generally used by charterers, whether sailing or powerboating. Overprovisioning is wasteful and expensive, but underprovisioning leads to cranky crew, especially when boating in remote locations where restaurants are few and far between. Let's check out how to get it done.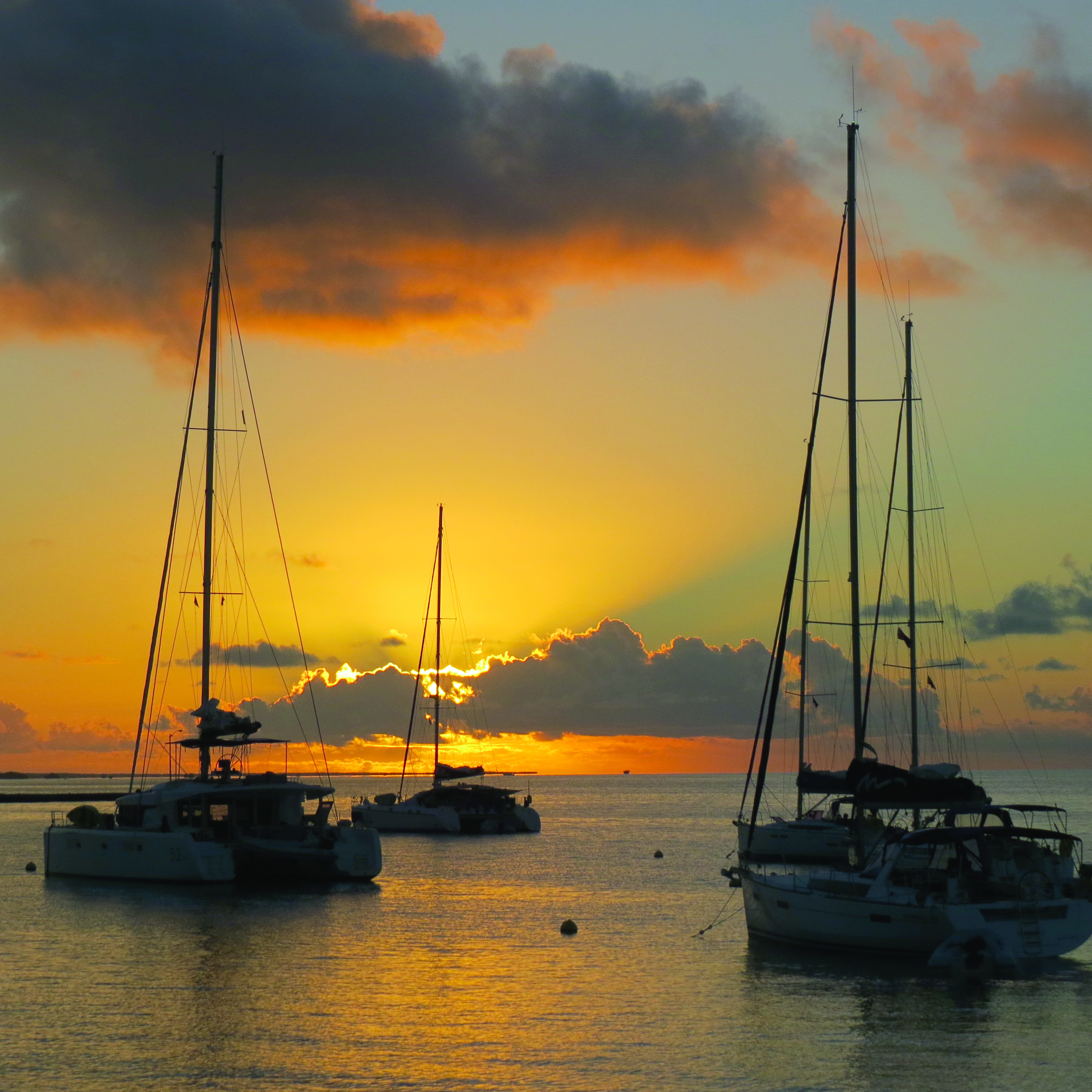 Charter provisioning options
Most bareboat charter companies offer three levels of provisioning: full, partial, or none. The option of "none" is risky if the stores are closed when you arrive, yet "full" is usually expensive and disappointing. The smartest way to go is a limited partial so that you have some food aboard but aren't tied to the charter company's choices, minimum quantities, or prices.
The companies will provide a list (usually in English) that includes staples such as pasta, rice, and breakfast cereals. Choose basic items that are easily overlooked when you get to the store such as matches, dishwashing detergent, condiments, sponges, trash bags, charcoal, and salt and pepper. Alcohol is usually best left for your own shopping because you'll probably find better choices and prices.
Even if you're provisioning on your own, let the charter company staff do the heavy lifting. Order all the drinking water in large jugs from which you'll refill individual water bottles. Even a high markup on water won't break the bank, but lifting that weight might break your back. Let them bring ice, too, since you don't stand a chance of getting it back from the grocery store before it melts.
Making lists
Before you even arrive at the dock, have two lists ready: First, list the meals you plan to make. Second, break those meals down into individual ingredients and an estimate of quantities. Small items (such as seasonings) can be brought from home, so you don't have to buy large quantities onsite.
Next, assign a CPO (chief provisioning officer). The CPO will need help from some crew because it usually takes multiple carts and lots of lifting and running to get the job done in less than half a day. Meal planning can be done on the flight, but it's better even done earlier to cut down on impulse purchases onsite.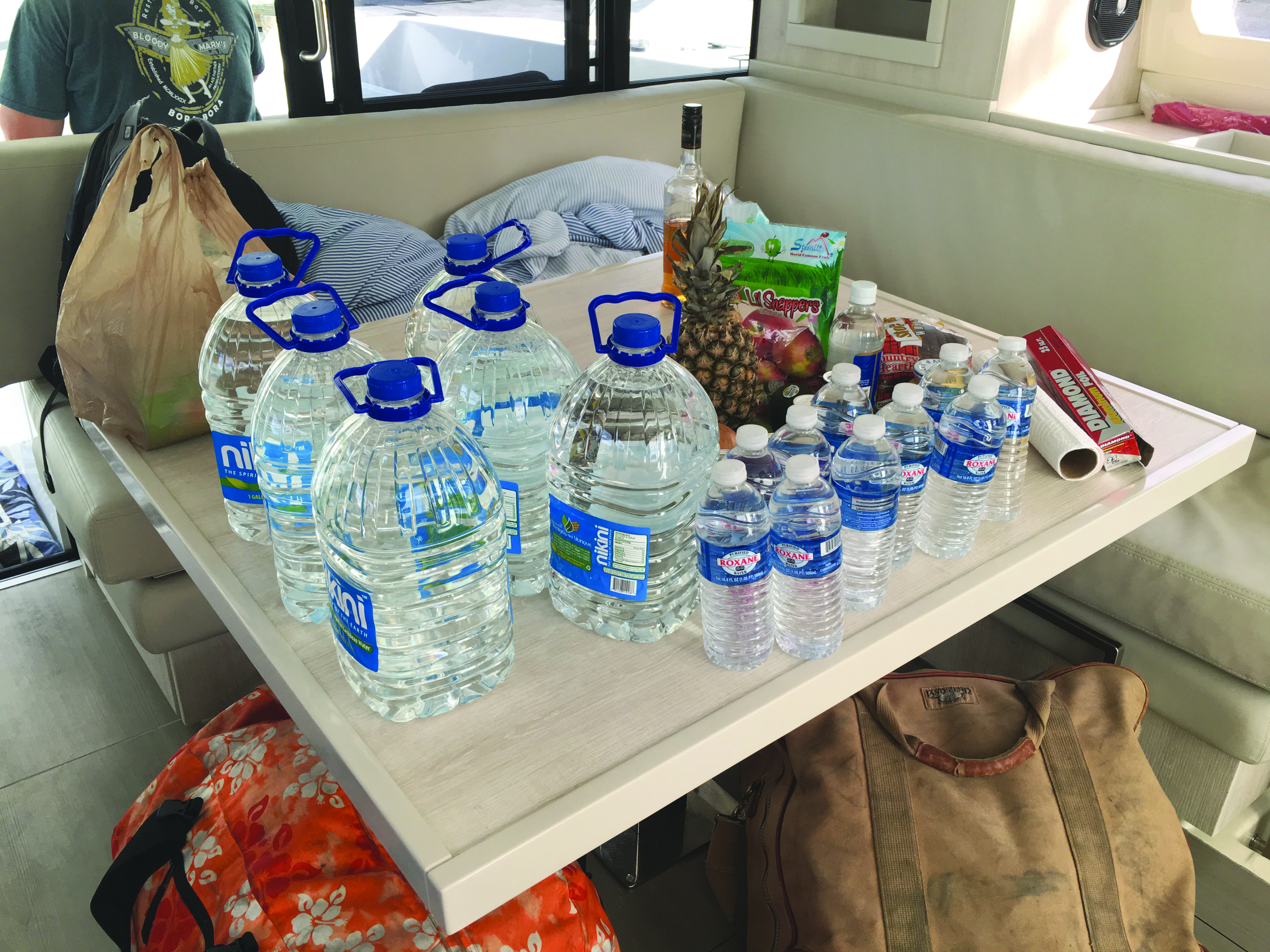 Choosing local when chartering
You may be chartering where you don't speak the language or recognize the brands. Be adventurous and try the local yogurt, cheese, jam, etc. Local flavors can be excellent, so forget Hershey's and Velveeta and treat yourself because it will still cost less. For example, everything in French Polynesia is expensive, and insisting on American brands is self-defeating, especially when there are so many local or French brands that are great. Why provision Budweiser when a delicious Tahitian Hinano is better at half the price?
In parts of the Caribbean, local vendors come out to your boat with fresh bread and croissants every morning. It's a terrific way to shop and will take care of your breakfast needs. Stock up on fresh local fruit and produce, too. Wandering the local markets in Tonga for example, is educational, fun, and cheap.
The goal of charter provisioning
My goal for provisioning is to slide in on the last day with just about nothing except full water bottles to head to the airport. It's a definite artform, but it differs by destination. When chartering in Croatia or the British Virgin Islands, there will be lots of places to stop for a cocktail or a cheeseburger in paradise, so even if you undershoot, the crew will be fine. However, if you're in the Spanish Virgin Islands or the Sea of Cortez, there are few options and your post-charter diet will start early.
If appropriate, shop small and often instead of loading up on a week's worth of groceries at your point of departure. Your provisions will fit better in small boat refrigerators and will stay fresh longer.
What to do with the leftovers? Ask a full-time cruiser if they'd like your unopened goods and water bottles. Sometimes the charter company staff will be happy to relieve you of your extra food even if the packages have been opened. Sharing will make you feel better about the money you spent on the food that you're leaving behind.
Well executed provisioning goes beyond rolling a cart down grocery aisles. It's an intricate dance between strategy and tactics. Anyone who proves good at it should be invited along on charters often.
by Zuzana Prochazka
Click here for more provisioning tips.