Chesapeake Bay sailing vessels
Chesapeake Bay sailing is an adventure that many people have on their bucket lists. Other lucky individuals live in the region and enjoy Bay sailing on a regular basis.
The great thing about sailing on the Chesapeake Bay is that there is a type of sailing for everyone. Casual daysails, top-notch racing, and multi-day cruising can all be found on this big, beautiful estuary.
Many types of sailboats can be found plying the waters of the Chesapeake. Vessels range from small, singlehanded boats that can be transported on the top of a car to large keelboats that capable of ocean passages.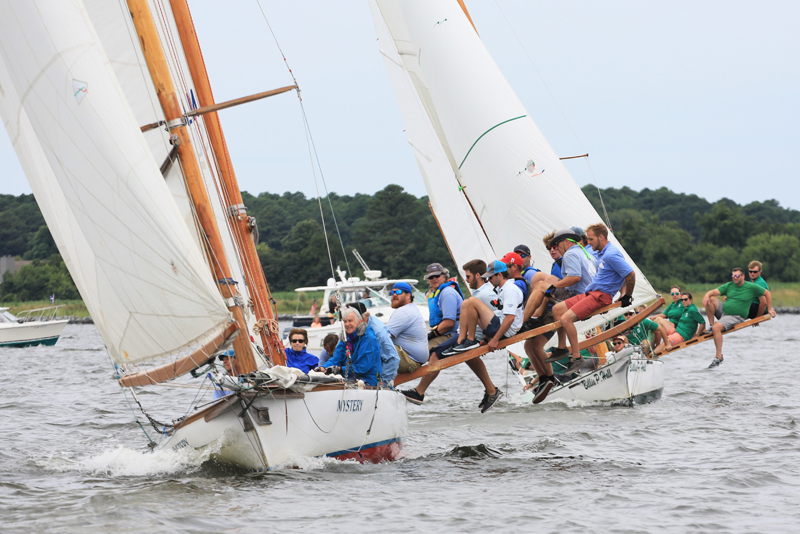 Chesapeake Bay sailing destinations
Many excellent sailing destinations can be found on the Bay. Some popular spots for sailors and boaters are Annapolis, St. Michaels, Rock Hall, Solomons, Cambridge, and Oxford in Maryland. In Virginia, you may like to explore Deltaville, Reedville, Hampton Roads, Portsmouth, Norfolk, Tangier Island, Onancock, and Cape Charles. Check out SpinSheet's Marina Directory to find the right spot for you and your boat.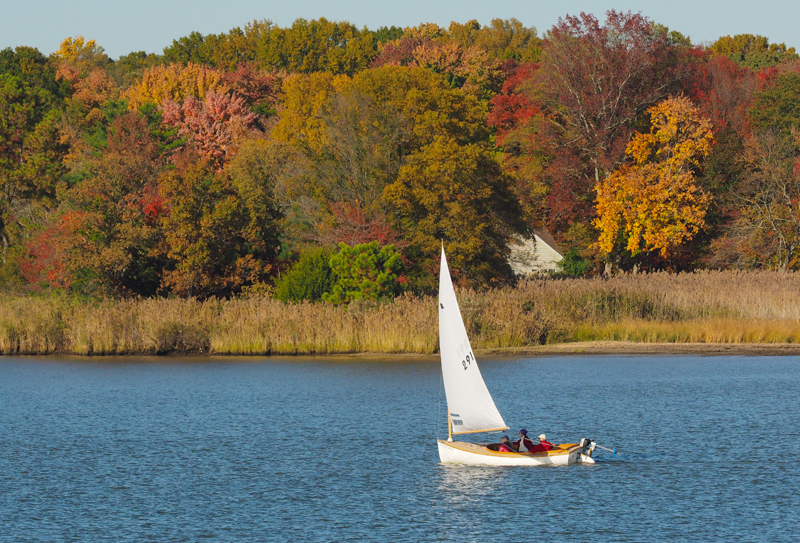 Chesapeake Bay by the numbers
The Chesapeake Bay is approximately 200 miles long, stretching from Havre de Grace, MD, to Virginia Beach, VA. It is the largest of more than 100 estuaries in the United States and the third largest in the world. The Chesapeake watershed comprises about 64,000 square miles and includes parts of six states: Delaware, Maryland, New York, Pennsylvania, Virginia, and West Virginia, and the District of Columbia. The Bay and its tidal tributaries encompass more than 11,684 miles of shoreline, more than the entire length of the U.S. West Coast.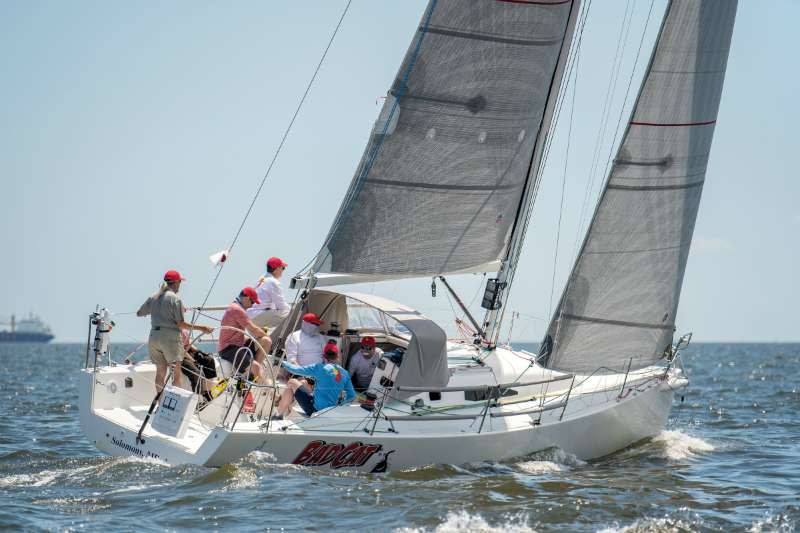 Racing action
Sailing regattas are plentiful on the Chesapeake, and there are many opportunities for racing sailors. In most of the larger waterfront towns you will find round-the-bouy racing on weeknights and weekends. Many Bay racers also enjoy point-to-point racing, in which boats begin the race in one location and end in another. Sometimes these races include sailing overnight. Annapolis is the start of the well-known Mustang Survival Annapolis to Bermuda Ocean Race. SpinSheet covers sailboat racing around the Bay.
The Chesapeake Bay Yacht Racing Association (CBYRA) is an organization comprised of more than 50 member clubs, with more than 30 classes of racing sailboats, and hundreds individual members. CBYRA represents these clubs, classes, and individual members to US SAILING.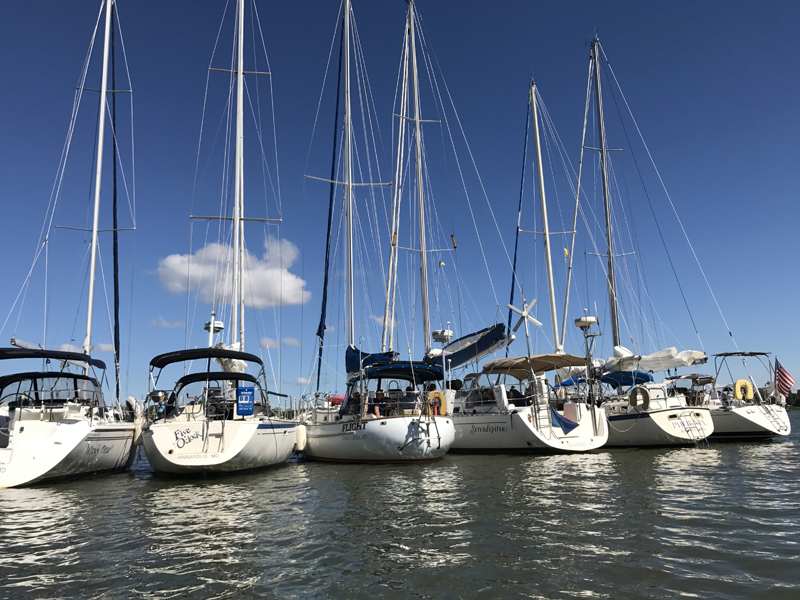 Cruising scene
The Chesapeake Bay is a popular destination for cruising because of the many quaint towns, quiet coves, and naturally beautiful areas that sailors may explore by boat. Exploring quiet tributaries is commonly called gunkholing in this area. In addition to all the peaceful natural spots, transient slips are available in urban areas such as Norfolk, Annapolis, and Baltimore. Sailors may rent a slip in one of these cities and walk to cultural events, sporting events, and dining opporutnties. A treasure trove of articles about exploring the Bay can be found in SpinSheet's See the Bay section. Spinsheet also has many articles about cruising on the Bay and Bay-based sailing clubs. Chartering a sailboat, either with a captain or bareboat, is another great way to experience Chesapeake Bay sailing, especially for visitors to the area. SpinSheet offers many articles about chartering on the Bay and beyond.
New to sailing?
If you're new to sailing or interested in learning more about sailing, SpinSheet's Start Sailing Now program is for you! Here you can learn all about how to get started. From what to wear to where to find a boat and how to choose a sailing school, Start Sailing Now has advice for anyone interested in learning about the sport of sailing.
Ready to buy a boat?
If you're ready to take the leap into boat ownership, we have an up-to-date listing of boats for sale. If you are still trying to decide what boat to buy, our boat reviews can help you make an informed decision. Once you own a boat, SpinSheet's How To section offers articles on boat care and maintenance.