The Log Canoe Governor's Cup will celebrate 90 years of racing July 30 in the Miles River outside St. Michaels, MD. There will be racing Saturday, July 29, as well. The competition is exciting and intense with most of the boats more than 100 years old. Plan a weekend of watching these wonderful sailing vessels.
Chesapeake Bay Log Sailing Canoes were fast workboats used into the early 1920s. The "machine age" made them no longer viable as workboats, and many had masts removed and motors installed. Some were allowed to simply rot.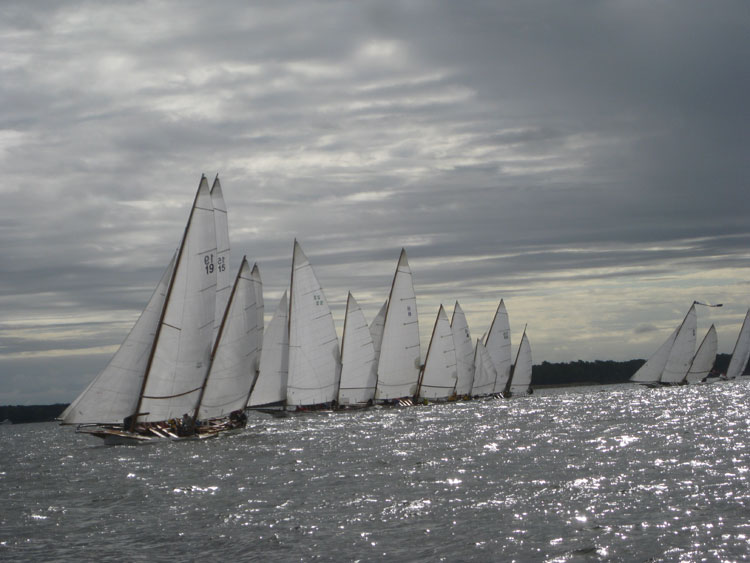 A few remaining canoe owners wanted to continue the tradition of sailing these magnificent boats, and racing began.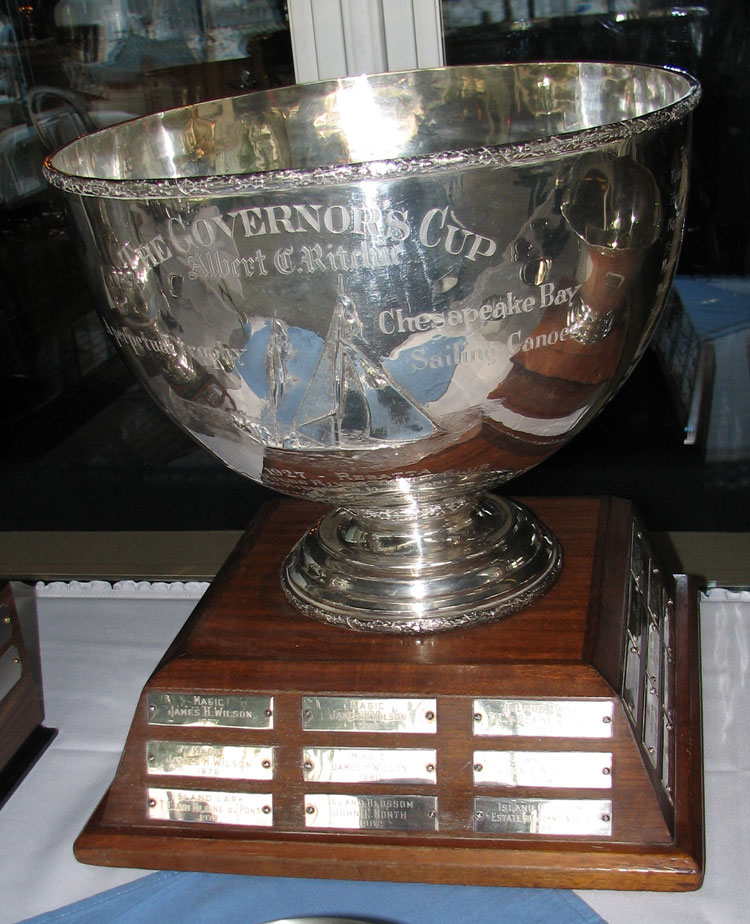 In order to promote preserving and racing Log Canoes, in 1927 the officers of the Miles River Yacht Club donated a perpetual trophy, The Governor's Cup. This magnificent silver bowl has an embossed Log Canoe (Island Bird). Governor Albert C. Ritchie agreed to sponsor the race, thus the name of the trophy.