Sailors often joke that any two sailboats sailing near each other are racing. More formalized sailing is more complicated than that, but the expression does ring true to many sailors.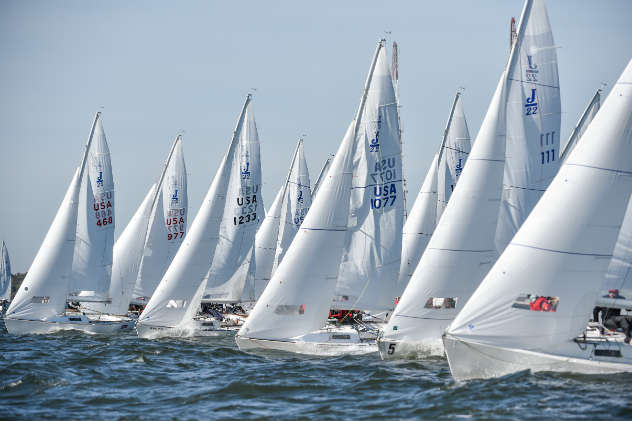 For the uninitiated, here are some racing basics:
When sailors gather for competition, it's called a regatta or racing series.
Regattas are often hosted by yacht or sailing clubs; many races are open to non-members.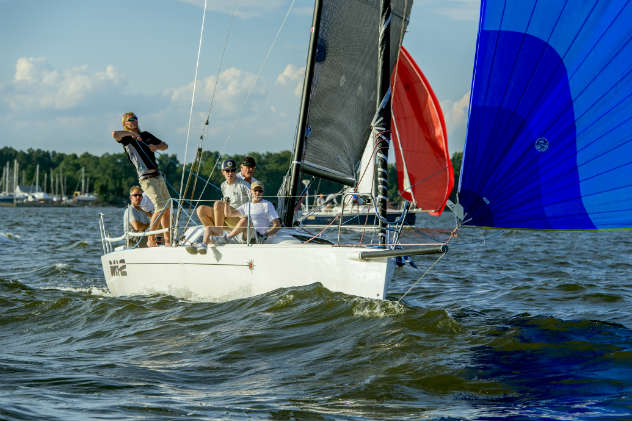 As with any sport, it takes a team of non-competitors to make it happen. For example, you can't pull off a baseball game without coaches, umpires, and a field. You can't pull off a sailing regatta without race committee (or RC) members, some of whom are scorers, boat drivers, flag officers, and the head honcho of the RC, the principal race officer or PRO.
The RC sets up the race course—including a start line, finish line, and other "turning" marks—using buoys or race marks and pins.
There are two primary forms of sailing races: one-design and handicap. One-design races are contested on boats that are exactly the same, hence a level playing field.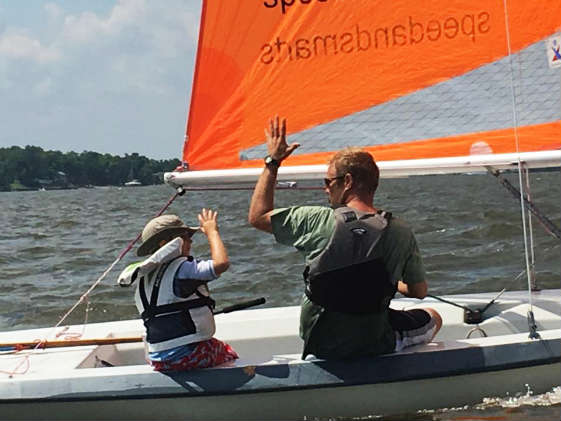 Handicap races are contested on different sized boats with varying weights. Through a mathematical calculation, some boats owe others time, so boat "X" may cross the finish line first, yet boat "Y" wins because they "corrected" over the other one or sailed faster for their respective boat.
Races come in all sizes and shapes as do sailboats. The most common forms are:
Buoy races or around-the-buoys races, which tend to be shorter courses that boats may complete within a few hours. Racers may round the same race course three to five times in one day—sometimes even more. Three types of race courses you may hear about are windward-leeward, triangle, and Olympic courses.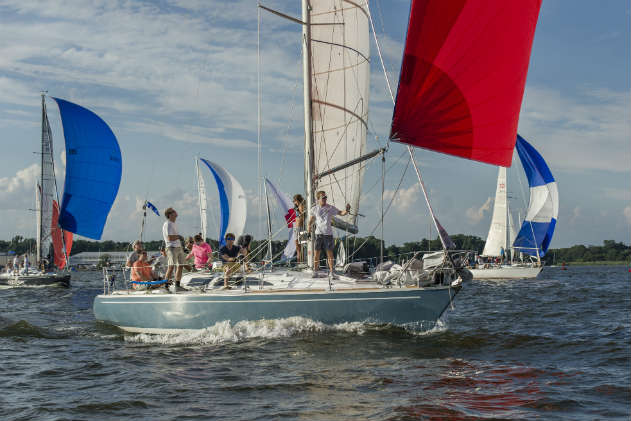 Distance races may be anywhere from five miles long to a circumnavigation of the globe! Most of us will never race around the world, as do competitors in the Volvo Ocean Race, but many sailors on the Chesapeake Bay compete in distance races.
Among regional favorites on the Bay are the Annapolis to Miles River Race (28 miles), summer and fall Oxford Races (30 miles), Down the Bay Race (120 miles), Boomerang Race (50+ miles), and Governor's Cup (70 miles).
Shorter distance races, such as the two 30-mile ones mentioned above, are called point-to-point races. Others start at dusk and run through the night and are hence called overnight races—for these navigating at night under the stars is part of the challenge.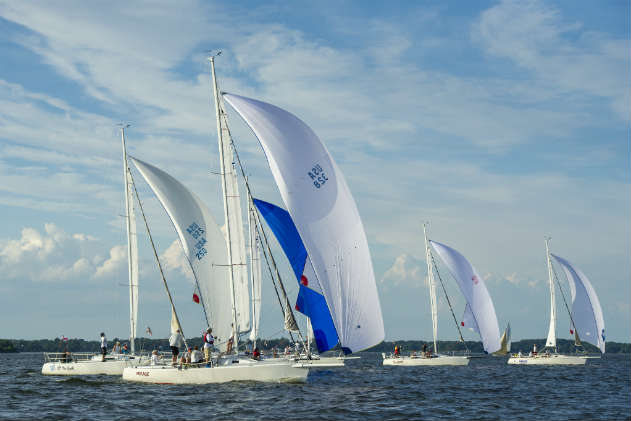 The more rugged ocean or offshore racers enjoy these biennial favorites: the Annapolis to Newport Race (475 miles), Annapolis to Bermuda Race (753 miles), and Newport to Bermuda (635 miles), among others.
Sailboat racers around the world follow the Racing Rules of Sailing, a series of governing rules set by World Sailing every four years following the summer Olympics. U.S. Sailing Prescriptions are added to govern racing in the U.S.
Want to learn more? Check out these helpful links:
10 Reasons to Sail With Family