Your chance to celebrate skipjacks and Chesapeake Bay heritage
Skipjacks have a devoted following, and rightly so. These historic workboats hold an important spot in Chesapeake Bay heritage, including the culture of the watermen and their communities and their impact on the regional economy.
The Deal Island Skipjack Festival and Race, which takes place this year (2023) on September 3-4 on Deale Island, MD, celebrates all of this. Sponsored by the Deal Island-Chance Lions Club, the two-day festival runs Sunday and Monday of Labor Day Weekend, with the skipjack race start scheduled for 9:30 a.m. Monday. This traditon goes back more than six decades and is a fun way to show appreciation for our watermen, sailboat boatbuilders, and those who restore such vessels.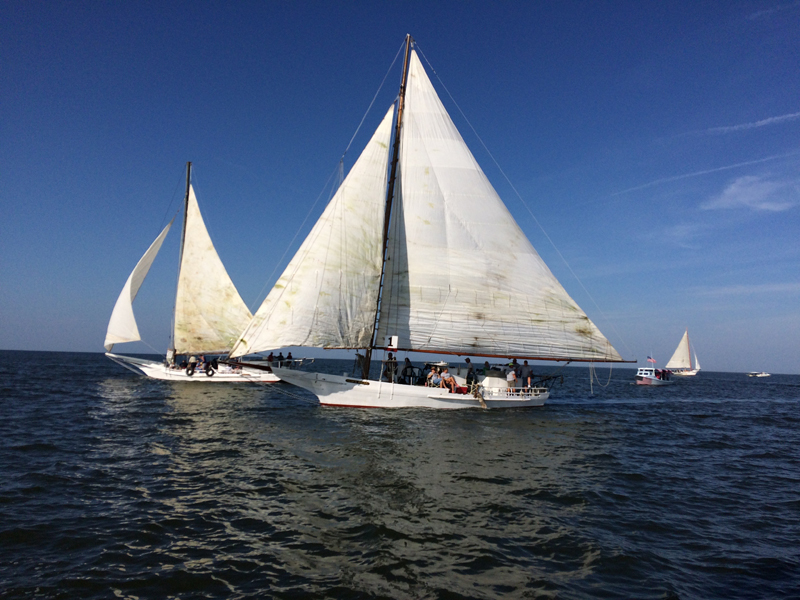 In addition to the sailboat race, highlights of the Deal Island festival include the parade, fishing tournament, and boat docking contest. The event also offers a blessing of the fleet, car show, arts and crafts, a raffle, music, food, and the opportunity to mingle with other skipjack fans.
Money raised will stay in the community for families in need, scholarships, and other worthy, local causes. Admission on Monday is $10 for ages 13 and older; children ages 12 and under are free.
In 1985 the State of Maryland designated the skipjack as Maryland's official boat. There were once thousands of skipjacks on the Bay, but today fewer than 20 still sail. They are the only remaining oystering sailboat fleet in the U.S. An interesting place to learn more about the history of skipjacks at the Skipjack Heritage Museum in Chance, MD. Stay tuned to SpinSheet for details about the September 23 Choptank Heritage Skipjack Race in Cambridge, MD.