What's it like to spend your first summer living on a boat? Aidan Palmer shares his thoughts on life afloat as summer arrives on the Chesapeake....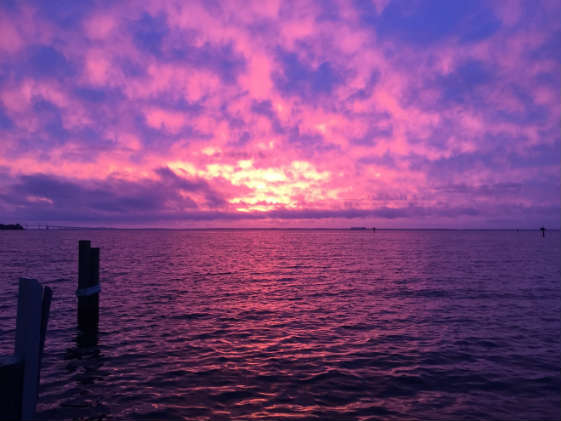 I live on a boat when I could just as easily live on land. That mere fact alone makes for a good conversation starter—especially when you learn that I do have a house on land where I could live in comfort.
I'm a college student back home for the summer, and, since my parents are divorced, I have two very different options for where to live. I could live with my mother, who has a lovely house in the Round Bay neighborhood of Severna Park, or I could live with my father, who has an incredibly nice sailboat (a Moody 46) in Eastport. You might assume that I'd choose to live in Round Bay with my mother, for her house is spacious and comfortable and only a couple hundred feet away from the Severn River—but that's not close enough to the water for me.
There's no feeling quite like falling asleep on a boat in gentle waters, the slow waves rocking you to sleep like a baby in a crib. And then there are the mornings. By six a.m. the whole Chesapeake is bathed in golden light, and it's hard not to be an early riser while living on a boat.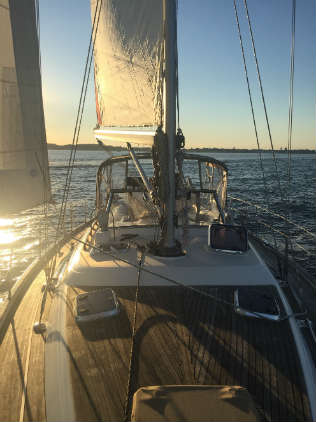 I'll usually drink some coffee up on deck with my dad, and if it's a nice day I'll go stand-up paddleboarding up Back Creek. If it's a rainy or foggy morning, I'll hunker down below deck and the sound of falling rain on water all around me becomes the best backdrop for reading or working or sleeping.
The biggest reason for why I choose live on a sailboat is the same reason why so many people love sailing and boating—a passion and deep love of the open water. Without that intangible connection to the water, the liveaboard life becomes meaningless, and the small, everyday nuisances such as rough waters, small space, low ceilings (I'm tall), and the walk to the showers become large nuisances. There's a tradeoff for everything in life, and I'm willing to trade a few comforts for all the great pleasures that come with living on a boat. I'm looking forward to all that this summer afloat has to offer. ~by Aidan Palmer