What to do with the Family on Tangier
Unplugged, isolated, and small may seem like a bad way to start a family outing, but Tangier Island is truly fun for all ages.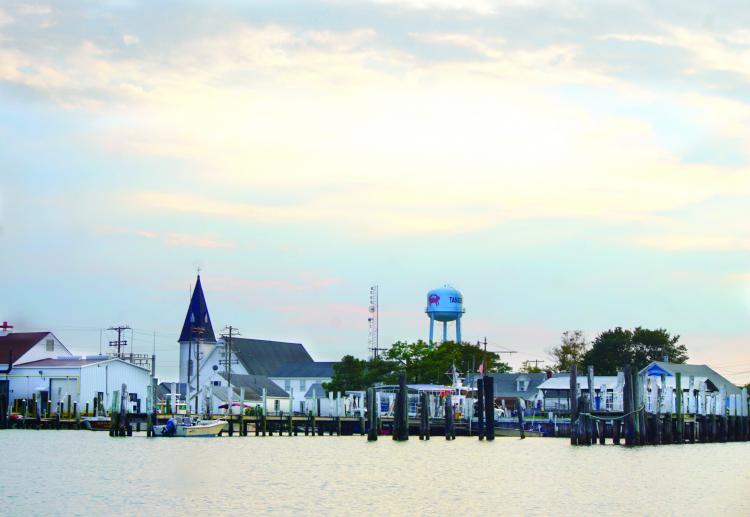 1. The southern beach has the nicest sands on the Chesapeake. It's easily accessible by land or by sea and surrounded by clean water. The beach is home to large groups of seabirds and the occasional swarm of black biting flies. But what you won't find here are crowds.
2. Golf cart exploration is one of the main attractions on Tangier. Golf carts can be rented for the day at Four Brothers Crab House. It's difficult to get lost when you can see the whole island from any point. The golf carts are also fun for teens to try their hand at driving in a safe environment.
3. Fishing and crabbing are the main attractions on Tangier since it's known for its marine wildlife. Fish and crabs are more abundant there than in other parts of the Chesapeake. Kids can spend hours sitting on a pier with a chicken neck on a string or fishing rod bringing in the catch of the day.
4. The island is full of different types of wildlife, but cats rule the roost on Tangier. They roam the streets and fields looking for food and attention. The cat population is only slightly behind the human population of 706. The cats have become such a problem they have started airlifting them off the island. However, the cats are fun for younger children to play with.
5. The Tangier History Museum is one of the newer attractions of Tangier. The museum has an educational film about the island's history and displays all of its unique stories and traditions. The museum is hands-on, making it fun for all ages. Plus, it's free admission for the little ones.
~By Zach Wallach