From a sailing school in the Mediterranean Sea to one off the Rappahannock River
How does one go from running a sailing school in the central Mediterranean Sea to starting one nestled up in scenic and snug Carter's Creek off the Rappahannock River? Just ask Arabella Denvir, owner of Premier Sailing School in Irvington, VA. While managing their school in Malta, Arabella and her husband Philip had befriended a client named Allan Young, who had recommended that region of Virginia. "You'll love it," he said. He was right.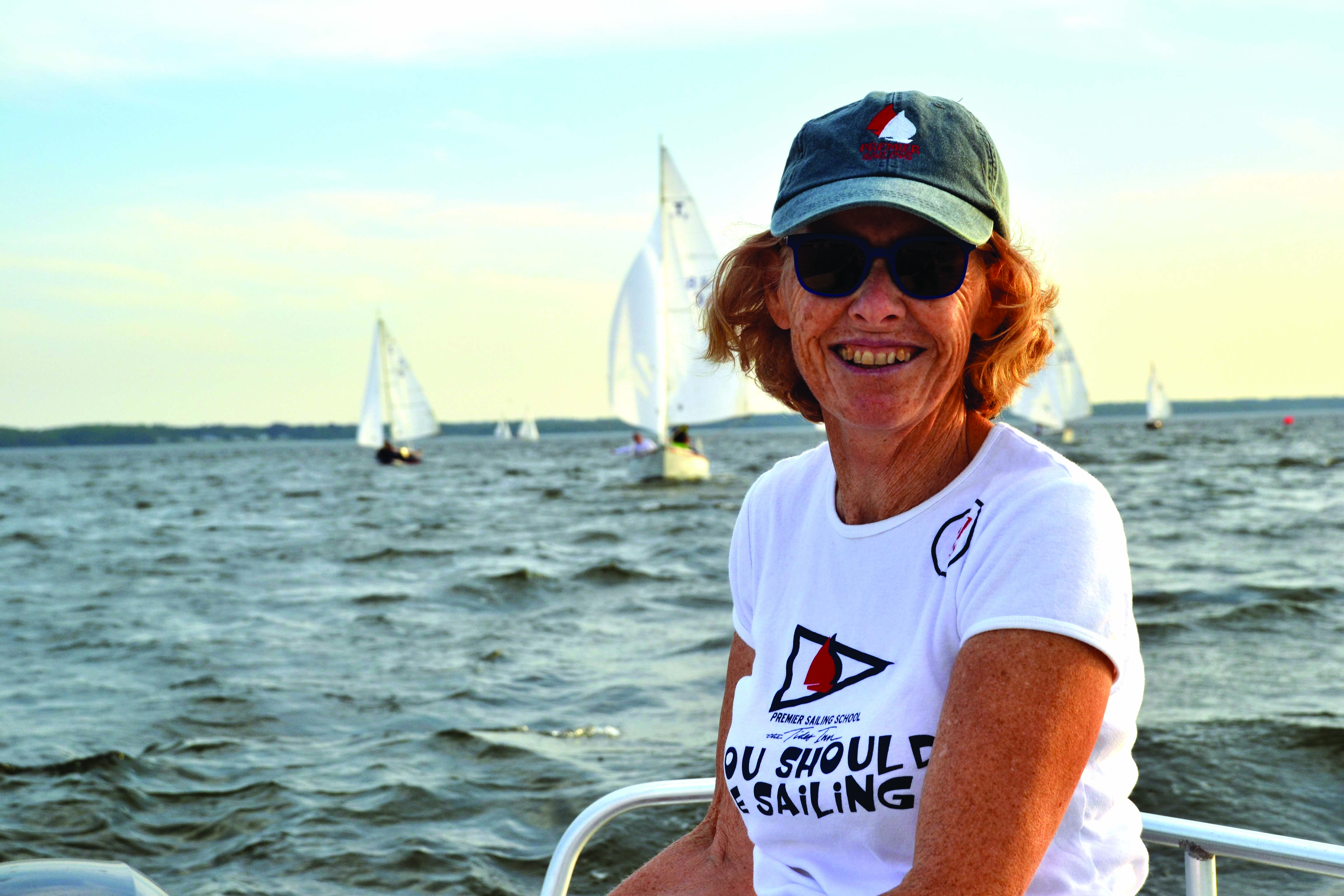 In 1998, the couple relocated to Irvington to set up shop at the Tides Inn resort. "We got positive feedback from this community," said Arabella, who noted that although there had at one time been a sailing school at the lovely location, it had been long enough ago that they started from scratch.
Sailing school was a hit almost instantly
The school became a hit "almost instantly," says Arabella. "Boats were easy to buy and much cheaper back then. By August of that first summer, we had two keelboats and six small sailboats. By September, we were doing corporate sailing… It was really fast and evident there was a real need here for a school."
Over the years there were additional locations as needs arose. They've run programs out of Virginia Beach and at a yacht club in Williamsburg and opened a base in Destin, FL, that ran for 14 years until business picked up enough in Irvington to require their full attention.
"Philip was expansive," says Arabella of her husband, who passed away in 2011. "He had a can-do attitude and was full of energy."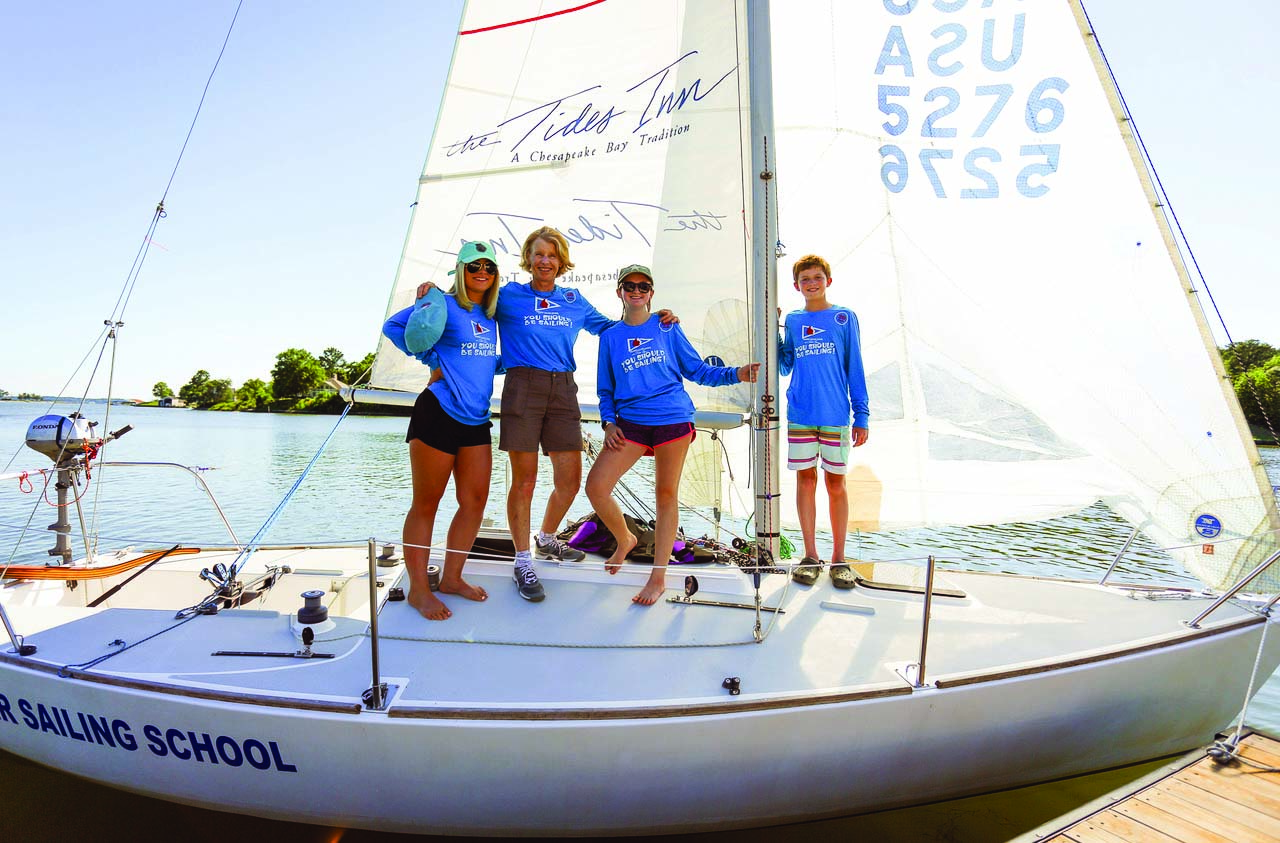 A good moment for a new owner
Today at the thriving sailing school, they offer a full slate of U.S. Sailing offerings for kids, adults, and families; training for corporate groups, charters, and powerboat training; and junior programs for Indian Creek Yacht and Country Club and Rappahannock River Yacht Club. The school's fleet includes a Catalina 27 and 30, a J/24, and a fleet of Optis, Sunfish, Lasers, Laser Bahias, Hartley 10s, and RS Teras.
After 24 years running the school, Arabella has put it up for sale. With the Tides Inn undergoing renovations and updates, she says, "It's a good moment for a new owner to come in and steer it the way they'd like to and take it to the next level."
To learn more, visit the Premier Sailing School website. For inquiries about buying the school, email or call (804) 438-9300.