How did making candles become a business on the Chesapeake?
After 20 years in corporate life, I was essentially looking to create my 'second act' and wanted to create something new and different. After participating in a candle making class in Charleston, SC, a fresh business idea was born. I started Eastern Shore Candle Company in 2021 after two years of research and development to learn about how fragrances blend well together as colors on an artist's palate.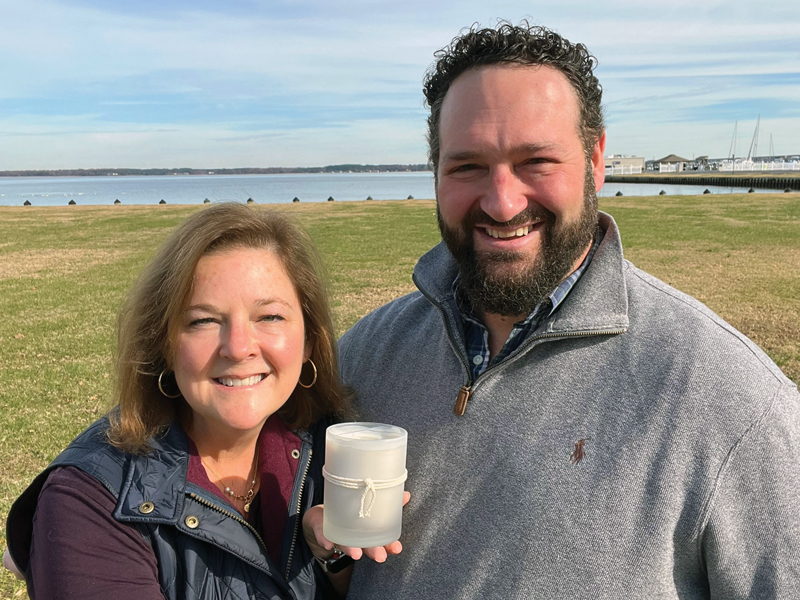 What makes your candles unique to the Chesapeake Bay area?
Our candles feature cotton wicks, natural coconut-soy wax, and premium phthalate-free fragrance oils. Each candle is hand-poured and handcrafted with our signature fragrances. But what makes it unique is the coloring. The custom light gray wax is a nod to the Chesapeake Bay's mercurial waters and serene blue-gray skies.
What motivates you to create a new scent?
Often when I experience a new place or spend time with family and friends, I get an idea of how to capture the moment in a scent. I also play around with interesting oils and combine them in different ways simply to see if a story emerges that fits the scent.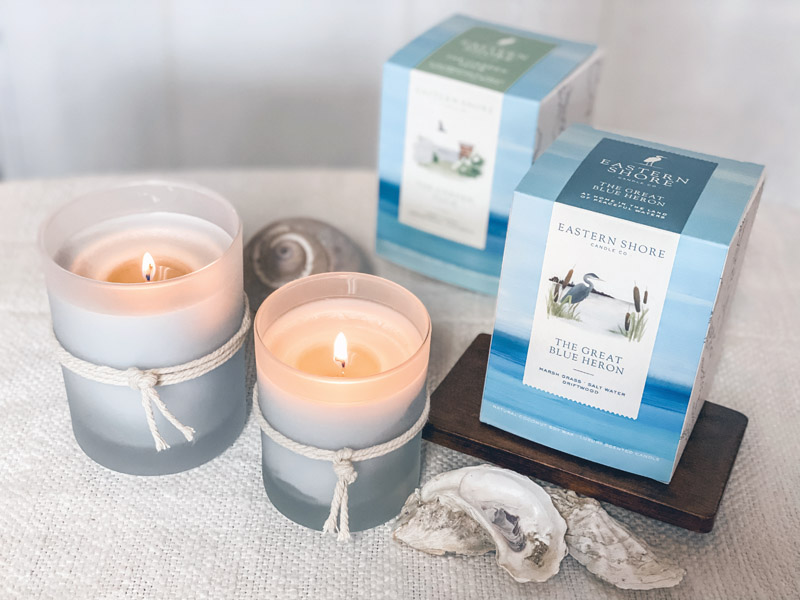 How does the Chesapeake inspire your work?
The Eastern Shore provides endless inspiration whether it's the history of the area, the watermen, wildlife, lifestyle or simply the natural beauty around us. Plus, I spent 20 years on the Eastern Shore in Cape Charles, VA, and am now settled in Cambridge, MD. Both places have shaped my business and provide me endless ideas.
Your candles have such interesting names. Is there a favorite?
One of the most popular scents is "I Wish Brunch Could Last Forever," inspired by brunch at the Inn at Perry Cabin in St. Michaels, MD. Also "A Drink with My Dad," is one of my favorites and reminds me of treasured moments with my dad before he passed away. In June we launched a new scent "Tidewater Sky," inspired by the beautiful views of the Choptank River.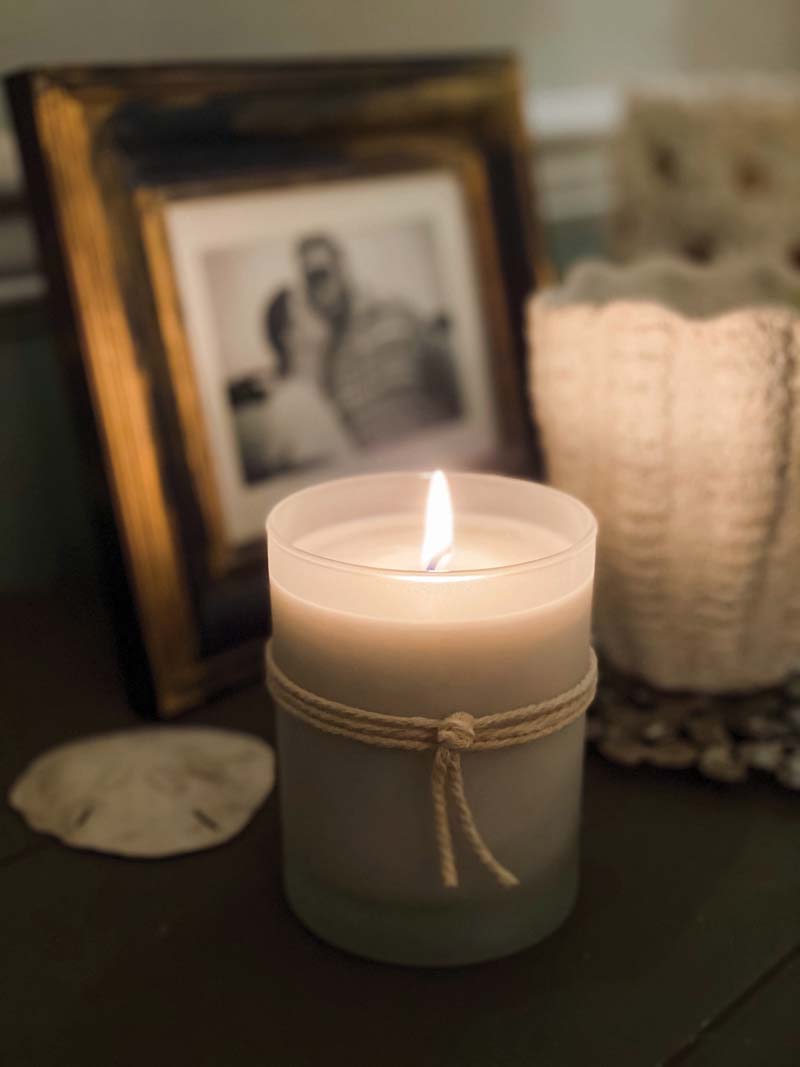 What draws people to candlelight?
Candles set a mood. They create an ambiance that can be calming and intimate or dramatic and bold. When we strike the match to light the flame, it's a signal to settle down into the moment or experience a celebration. Think of "Beach Day in Cape Charles," which is reminiscent of a breezy day on the shore. You can recall those moments on the beach anytime at home with that scent.
What can we learn from gazing in a candle flame?
Having candles burning in our homes links us to our forefathers and ancestors and sets a mood that invariably causes us to pause and reflect on life. Candles also help us set an intention or recall a memory just by their scent.
Where can people purchase your candles?
My candles are sold in several places around the Bay including Come by Chance in St Michaels, The Boardwalk in Cape Charles, Foggy Place and Inn at Onancock in Onancock, Bruder Hill & Home in Berlin, and Honeybee Trading Post in Cambridge. I have plans to expand in Oxford, Lewes, Easton, and other familiar areas. You can also purchase them on my website, easternshorecandlecompany.com.
For more information about Tracie's candles and to share ideas for future scents, follow her on Facebook or Instagram @easternshorecandleco, or email her.
Interview by Gwen Mayes
About the Interviewer: Gwen Mayes is a writier, life coach, workshop host, and docent for the Annapolis Maritime Museum and Park. Find her at anchortoself.com.