In life and cruising, do it your way
Just like middle school, this cruising life is full of people eager to be different and wondering why your different is different from their different. Be yourself as you sail.
In 1984 I was on an extended stay in a hostel in Bergamo, Italy. Every morning, after a croissant and cappuccino in the hostel's dining room, I would stroll down to a small park on Via delle Valli, a tiny but lush oasis dense with trees and flowers that was somehow hidden right in the middle of the city. In the shade of the park's tree canopy I would take a spot on a bench, lean back, and watch the morning slowly pass by.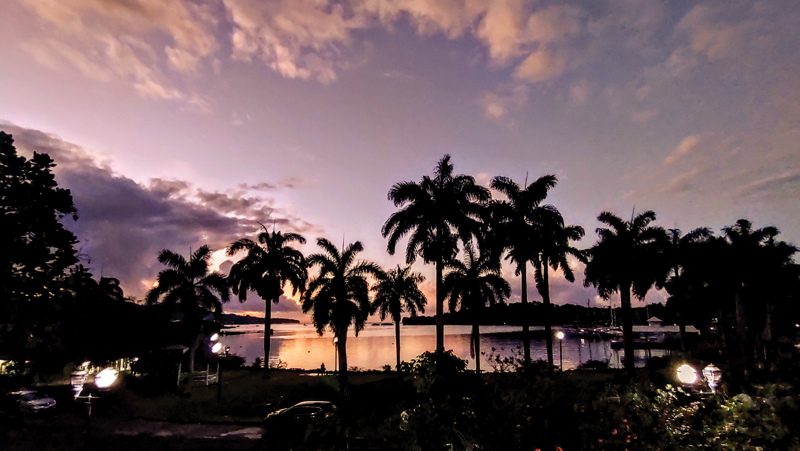 While I could speak enough Italian to buy groceries or a newspaper, I was not remotely conversational; yet sitting and listening to the chatter of the people who came through the park made me happy. Mothers arrived in pairs and trios, excitedly tending to their kids and talking among themselves. Old men would nod a greeting to me before getting engrossed in conversations on benches nearby. The best days were when the men would play chess, lost one moment in a hushed concentration and alive the next in what sounded like animated debate. The nuance may have been lost on me, but the time flew by. As afternoon approached, I would leave the park and walk to the market to find some lunch.
What I didn't do in Bergamo was to go to one of its museums or take a guided walking tour of its amazing città alta. Not one time did I eat in one of its restaurants or amble through its glitzy retail stores. Yet I felt connected to the heartbeat of the city. My experience was genuine, and my routine made me happy.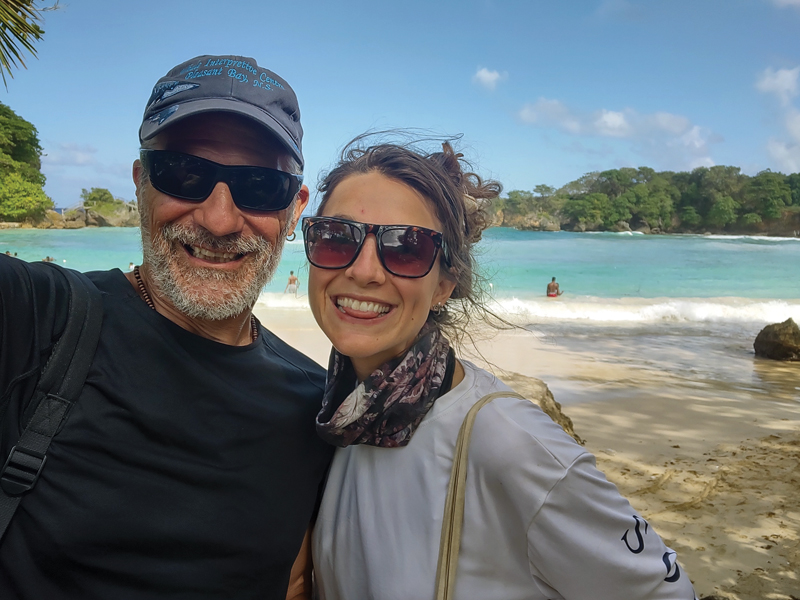 Same travel style, but now cruising
Forty years later my travel style has changed little beyond my mode of transportation and the color of my hair. Fellow cruisers tell me the best spots to visit. While they go for snorkeling and spearfishing, I go, make a friend or two, and sit at the edge of town with a coffee while I watch life pass by. In St. Martin the "park" was picnic tables outside a gas station, the Italian was French, and yet little else was different from Bergamo—there were people living life, speaking a language I didn't understand, and there was me listening and writing backstories in my head.
In Staniel Cay, Bahamas, I was told it was imperative to snorkel the grotto and to have a cheeseburger at the Yacht Club. I did one of the two—the grotto, believe it or not—but I was more interested in the small outcropping's geological formation than in the behavior of its colorful tropical fish. The fish made me sad as they drifted dormant in their murky water probing every human hand in hopes of Cheerios or frozen corn. I bet it was quite a sight to behold before we ruined it.
I did stop into the Yacht Club bar for a cold beer and wandered up and down the island's hilly back roads. I met a man working on his house. When I stopped and said hello, he paused his work and talked to me about tourists and hurricanes and the challenges of island life. On that same walk I lost an hour at the laundromat where I took a seat on a folding chair and listened to the owner tell his story. I can no longer recall what his name was or exactly what we talked about, but it doesn't matter. It wasn't a tour. It wasn't docile fish begging for food. After he told me about his life and his struggles and his joys, I left the laundromat feeling fuller than a yacht club burger could ever have made me.
It took me three trips to Port Antonio, Jamaica, to finally get out of the city and go to Boston Beach, birthplace of Jamaica's famous jerk market and home to a positively idyllic lagoon. Why? Because Port Antonio was too fun in its own right. The walk to town from my dinghy landing was full of faces that grew to know me over time—from the Rasta man by the bridge who tossed me fresh almonds and a "Yah, mon" every morning to the street hucksters who no longer talked to me at all. Evening jam sessions in the cockpit of the massive Italian-built sloop Adriatica weren't listed in the cruising guides but seemed a fine way to pass the time. So did making purple-potato gnocchi in the galley of Good Run with my Brazilian friend Thiago and negotiating banana prices with the woman in the roadside fruit stand.
I spent a month in George Town, Bahamas, with my friend Ross Gannon and his wife and kids. Not once did we go to Volleyball Beach. I like volleyball, too, and beaches, and cold beer, but finding ourselves climbing through abandoned houses on seaside cliffs or touring the workshop of boat builder and local regatta legend Hughrey Lloyd were days better spent for me.
So, while you are spearfishing and snorkeling, I'll be off doing my thing, whatever it may be. It's complicated, this cruising life.
by John Herling
About the Author: John Herlig lives aboard his 1967 Rawson cutter, Ave del Mar, and teaches at Cruisers University. Find him on Instagram @sailing.ave.