Club Beneteau Chesapeake Bay's Sailing Season is BOLDly Underway
Club Beneteau Chesapeake Bay's (CB2) sailing season underway with two highly anticipated BOLD (Beneteau Owners Living the Dream) extended cruising trips. The first trip included stops in Block Island and Newport. RI, and Mystic, CT. The second BOLD departs on July 23 and will explore the Southern Chesapeake Bay. Our southern loop of the Bay will include stops at Solomons Island, Fleets Bay, Crisfield, and Smith Island. There are 20 sailboats signed up, and there is always room for more. BOLD extended cruising trips are always memorable, and this one will be too!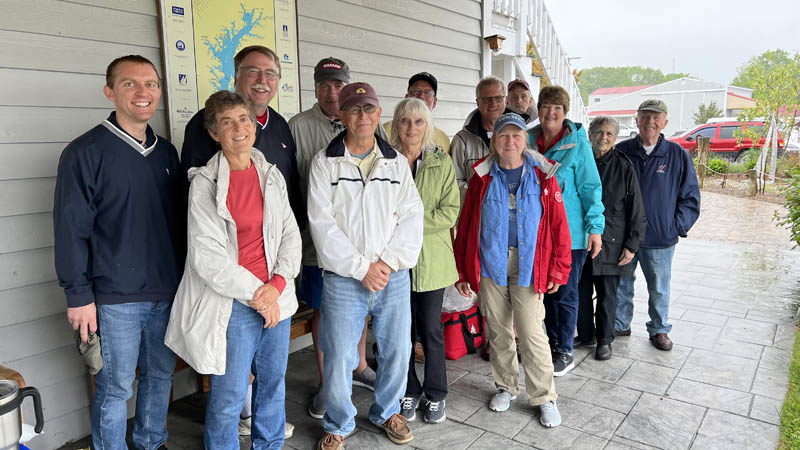 Many thanks to Donna and TJ Morrissey for hosting a wonderful CB2 'Happy Hour' gathering at Shipwright Harbor Marina on May 14. Although it was an overcast rainy day, there was a great turnout. Everyone enjoyed drinks and hors d'oeuvres while catching up on boat preparations and looking forward to the first afloat event over the Memorial Day Weekend. There were lively discussions about the wide-ranging schedule of CB2 events for the upcoming 2022 sailing season.
Everyone who joined CB2's Memorial Day Weekend group sail from Herring Bay to Solomons Island enjoyed beautiful weather, great dinners, and exploring the sights. Solomons is always a highly anticipated destination, and it met those high expectations once again. Our thanks to Safe Harbor Zahnisers Marina for their hospitality.
If you are a Beneteau or Lagoon owner and desire to get involved with a fantastic sailing club, please go to cb2.org or email commodore Chuck Smith. CB2 members hope everyone has been able to get out on the water and do the thing we all love to do: sail!