There is another way to consider cruising to Cuba... that's East to West.
Ulia bounded up the companionway stairs, leapt from the bridge deck to the transom and from the transom to the dock. There she turned, yawned, and stretched out on the dock with a bored look on her face. Then it was Bebe's turn. Ulia and Bebe, spaniels trained to detect contraband, and seven assorted officials in mix-and-match uniforms were our welcoming committee when we landed at Puerto de Vita, the eastern most port of entry on the North Coast of Cuba.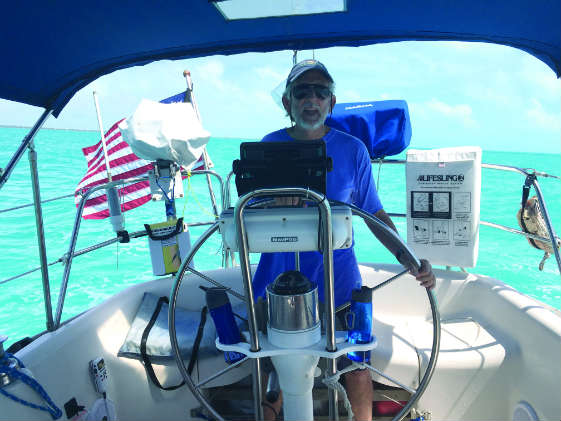 Most North American cruisers visiting Cuba take the shortest route from Florida to Marina Hemingway just west of Havana. After taking in the charms of Havana, they sail east. With typical strong easterly trades, only the hardiest get much east of Varadero, a distance of about 90 miles. Sadly for them, the most rewarding cruising grounds on the North Coast are east of Varadero.
For those with a little more time, there is another route. By working your way down through the Bahamas and crossing the Bahama Channel to Puerto de Vita or Cayo Guillermo, you can then bear away and enjoy a 200-mile stretch of unspoiled reefs and islets, shared with few other boats. From there you are also well positioned to visit, by land, the historic sites of Cienfuegos, Trinidad, and Santiago de Cuba as well as several national parks.
Cuban regulations require visiting yachts to hail on VHF the Guarda Fronteras from 12 miles out. We repeatedly hailed the Guarda until anchored in front of their office at Puerto de Vita. We received no response. The staff at the government-owned marina did respond and directed us to remain at anchor until we were examined by the doctor. Doctor Rolando arrived aboard our 36-foot sloop a few minutes later and declared us fit to Med-moor at the marina dock. Doctor Rolando spoke excellent English and gave us much useful advice.
At the dock, we were met by the dogs and their handlers, officers from Customs, Immigration, Port Captain, and Guarda Fronteras. Clearing-in involved a volume of paperwork similar to a real-estate closing and took about an hour. The officials spoke little English but were as welcoming as they could be.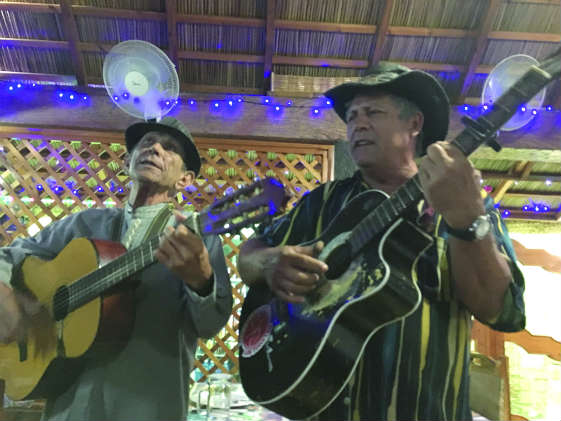 Another part of the clearing-in process is the officials explaining the many unusual rules for yachtsmen in Cuba. You can only go ashore at marinas. Cubans may not board your boat. Handheld GPS and VHF units may not be taken off the boat. Visitors must use a tourist currency (CUCs). Of course, there are exceptions to most of the rules, but when the exceptions apply is rarely clear. As a friend said: a smile and a small gift will usually get you through any situation.
Puerto de Vita is located in a beautiful, protected estuary. About a dozen visiting yachts brought the pier to full capacity. We were the only American crew. The marina had fuel (CUCs only) but no provisions. Its real treasure is the people. Our first night at the marina, Abel, who serves as a security guard and fishing guide, furnished us with the freshest mahi mahi and snapper that one could imagine. Because the locally baked bread is only for Cubans, Jani, the marina manager, offered to buy some for us on her way to work.
Jani also arranged for Louis, a local English-speaking driver, to give as an all-day tour of the area in his 1956 Buick for about 10 dollars an hour. Louis reported that in six years of driving we were his second American clients. Louis and others we met were very curious about American life and, particularly, our current politics.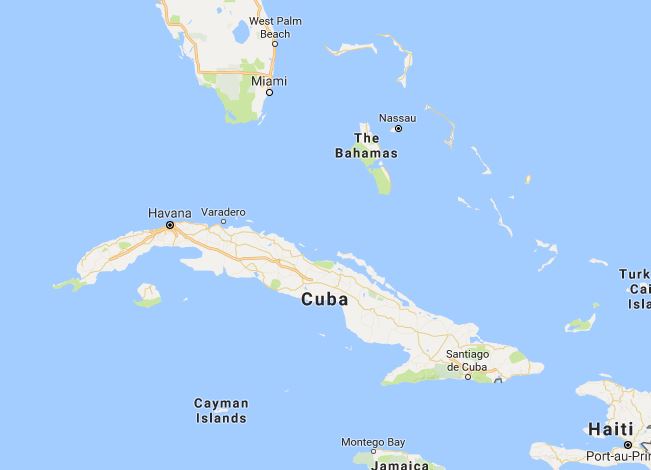 The next day we headed west past the idyllic Cayo Confites and dropped anchor at Cayo Paredon Grande, just off of a checker board lighthouse that marked the seaward end of a mile-long, white-sand beach. We shared the anchorage with Lars, who had singlehanded from Norway by way of Morocco, and helped him plan his summer cruise along the East Coast of the U.S.
Thirty miles west at Cayo Guillermo we saw high-rise hotels and the first signs of coming development. While it has miles of palm-lined beaches, Cayo Guillermo has a controlling depth of five feet, which we confirmed with our keel multiple times. Cayo Guillermo is the last port of entry and for me, departure, before Varadero, 150 miles to the west.
While I regretted missing the chance to experience more nearly perfect islets, pristine reefs, and beaches, the six-hour taxi ride to Varadero Airport gave a fascinating glimpse of a Cuban countryside largely unaffected by the building wave of tourism.
Cruising the North Coast of Cuba has its challenges. U.S. and Cuban rules are complicated and often don't make sense. Provisions and fuel can be hard to come by. Northern gales can interrupt the trade winds for days at a time. But, if you decide to go for it, consider going from east to west and marvel at mile after mile of mostly undiscovered Cuba.
~by Bob Gallagher
For more articles about cruising to Cuba, click here.