A sailing family's peaceful days
Our family's sailing adventure continues, but for now I'm sitting in an anchorage surrounded by water so clear and blue that it makes my eyes hurt to look at it too long. There's nobody around except our buddy boat nearby. All around us are reefs teeming with life, powder white beaches, and nothing but the sound of the waves lapping along the shore. It's tempting to stop there and not share anything more. Crooked and Acklins Islands in The Bahamas feel like a secret you want to keep, but also a treasure you want to share.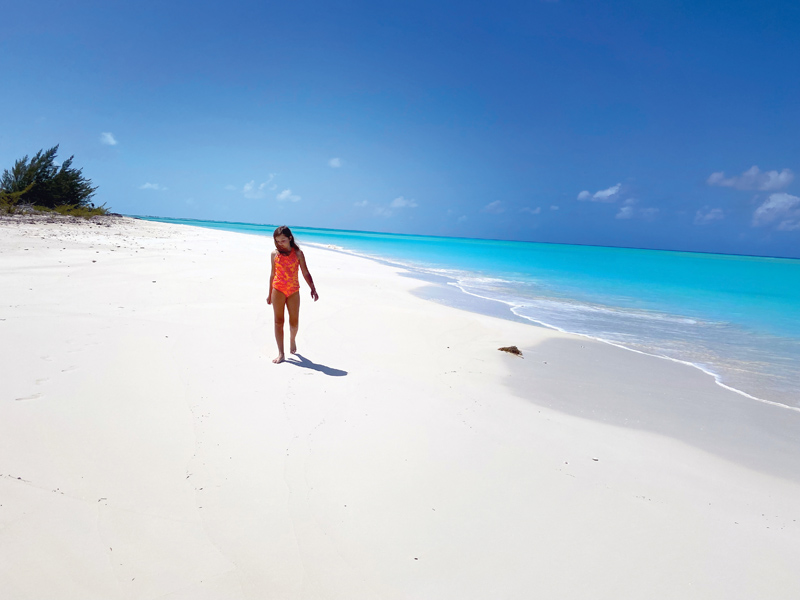 As one country scattered across 700 islands, The Bahamas seems never ending. But few boats make their way to islands such as Crooked, Acklins, Mayaguana, and Great Inagua. They are quite remote, but worth a visit.
We pulled up the anchor in George Town, Great Exuma, one blustery afternoon and pointed our bows towards Crooked Island. The plan was to make a quick stop and wait out some weather on our way to the Dominican Republic.
On the surface Crooked Acklins looked like nothing but beaches and fishing. Our teenage son quickly filled us in with stories of pirates and Columbus and slavery and all kinds of salty tales. The original Lucayan people who lived here were all taken as slaves. It's true, Christopher Columbus came this way at one point looking for gold. Spoiler alert, there isn't any here. Later on, pirates used these islands as a hideout. They dug freshwater wells and set up places to point cannons at passing ships.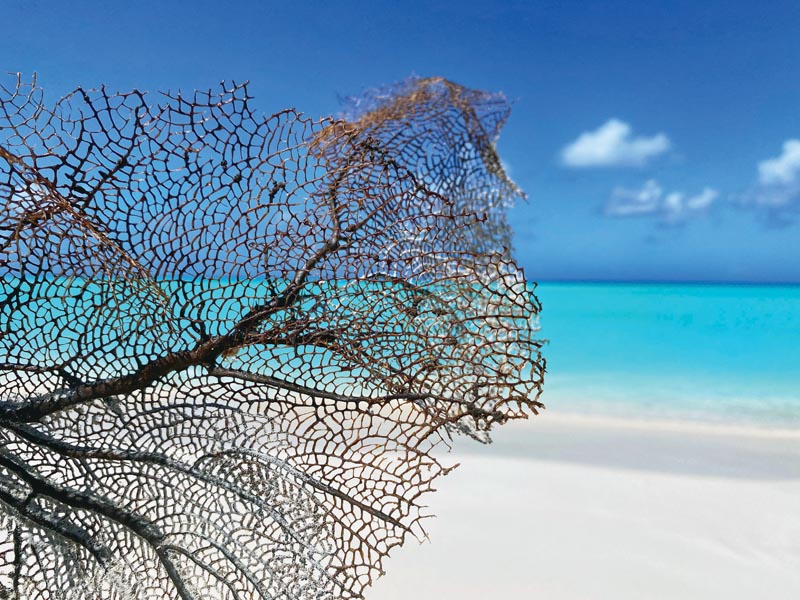 What are you doing way out here?
"Wait... cannons?" And into the dinghy we went. Going on rumor and random internet clues, we made an expedition with our buddy boat into the Bight of Acklins.
The Bight is a 500-square-mile lagoon nested in the middle of the semicircle formed by Crooked, Acklins, Long, and Castle Islands. It's beautifully deceptive because you look out at endless blue water, but it's too shallow for even a dinghy throughout much of it. Sharp eyeball navigation and/or local knowledge are key. For fishermen who want to be off the beaten path, there are a scattering of remote fishing lodges on these islands. A small runway allows little island-hopping planes to bring in anglers who are looking for unspoiled waters. Once in a while we would see a local fishing guide zip by our anchored boats with a fishing tourist onboard. We would exchange equally confused looks of, "Hey, what are you doing way out here?"
Reading the water color, shoreline features, and sticks that marked occasional channels for small boats, we found one of the pirate cannons. There was no plaque marking the site, no tidy roped off area. It was just a cannon, weather worn and patient, sitting right where some pirates left it.
By the end of the 18th century the islands were populated with Loyalists fleeing America in the wake of the Revolutionary War. They tried setting up working plantations to grow cotton and brought in more than 1000 enslaved people to do the work. Eventually they learned the hard lesson that crops don't grow well on arid islands with no soil. The loyalists sailed away, and they left most of the enslaved people behind to live off the land and sea. The descendants of these people have been doing just that ever since.
We didn't get an opportunity to meet and get to know many people who call Crooked Acklins home. Fishing is the backbone of life here as it has been for hundreds of years. And we were surprised to find out that the wild growing cascarilla shrub bark is sold as flavor for Campari liquor.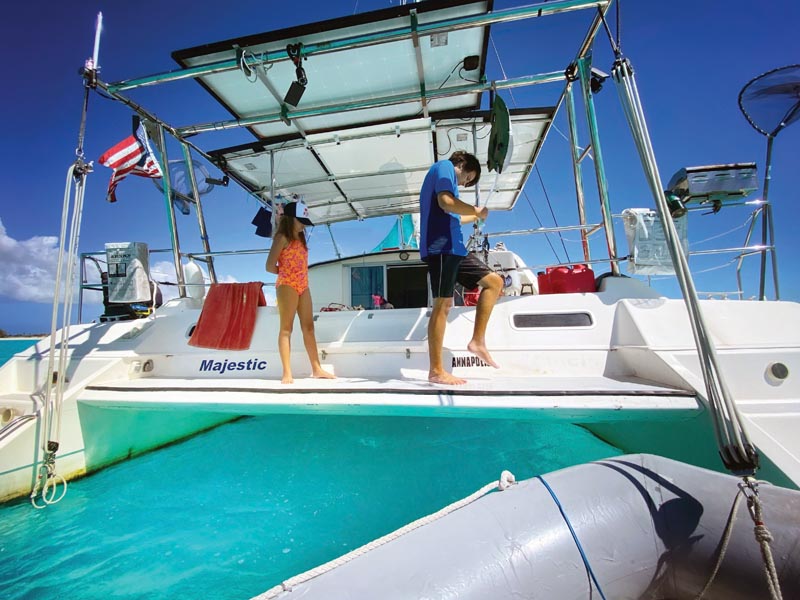 Bluewater self-sufficiency
The days passed with the bluewater self-sufficiency you read about in magazines. We carefully lived off the provisions we had onboard. Each day our watermaker turned saltwater to freshwater for drinking and washing. We made bread and yogurt and treats to pass time and feed hungry kids. We hung bucket laundry from the lifelines and washed off on the aft deck with a solar shower. The kids met each day on the beach to play and swim. The adults met each evening to share a cocktail and go over the weather forecasts. We changed our anchoring spot every now and again to get away from a swell or wind shift or just to see a new piece of white sand beach.
Weeks passed like this. It became a beautiful purgatory. Legally we had checked out of the country back in George Town. Since there are only a few ports where you can check in and out in the Bahamas, and yet the country is spread over such a large area of ocean, it's possible to check out and not leave the country. As long as you're making progress in the direction of leaving and have your paperwork in order, it's allowed.
However, when we checked out, our hearts and minds checked out, too. We were ready to leave the Bahamas. We'd had our fill of empty beaches and self-sufficiency. We were ready for lush green mountains and mango trees and people making music in the streets. There was nothing wrong with our weeks waiting at Crooked Acklins except our own impatient desire to move on from the Bahamas.
Once again, I set up the cockpit for our nightly visitors. I lay out a tablecloth with the conch shell of the day in the center and ice trays waiting in the freezer. Looking aft from the cockpit, the backyard goes on forever as the open sea beckons to the horizon. The kids go inside to play games, and we fire up our hotspots to check the weather. There it is. Our weather window finally opens up. Realizing that our Groundhog Day in paradise is coming to an end, I vow to take more photos, collect more shells, and savor all of the simple beauty around me.
by Cindy Wallach
About the author: Annapolis cruiser Cindy Wallach, her husband, two kids, and little dog Choo Choo left Back Creek in the fall of 2021 for some extended cruising. Stay tuned for more reports of their adventures.
Read more SpinSheet cruising articles.