Seven Things You May Not Know About Maryland's Clean Marina Program
Recently, we sat down with Donna Morrow, head of Maryland's Clean Marina Program. While most readers will be familiar with the program, here are seven things you may not know: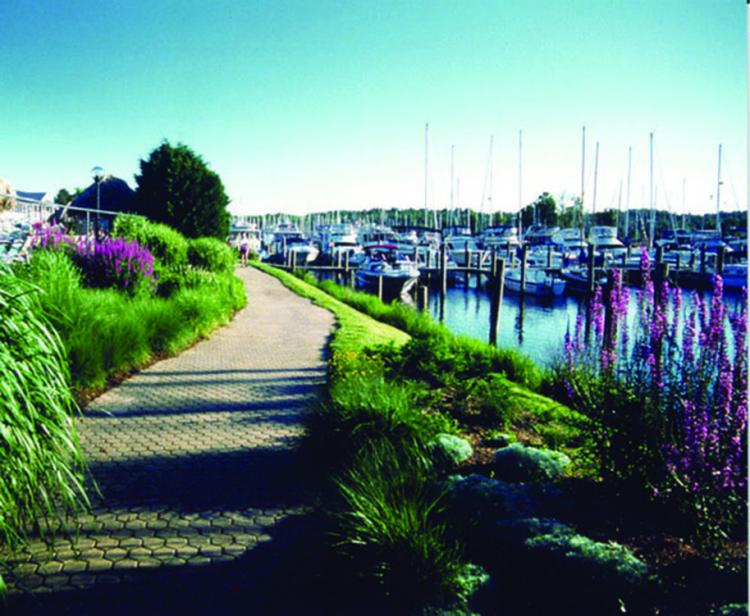 1. The Clean Marina Program turned 20 this winter!
Maryland was the first state to act in response to federal coastal zone legislation. Maryland's Department of Natural Resources established the Clean Marina Program in 1998. In early '99, Port Annapolis Marina became the first and remains the longest continuously certified marina in Maryland. Morrow and her colleague, Bob DeYoung, have been with the program since it was first developed.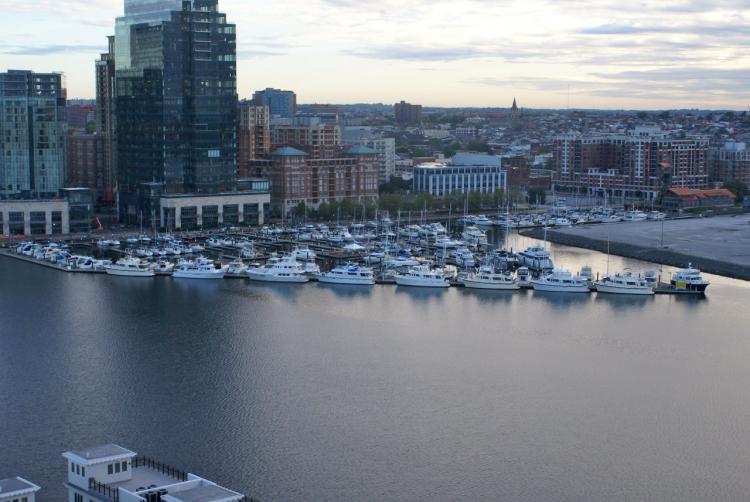 2. The Clean Marina Program is 100-Percent State funded
Participation is entirely voluntary and is offered free to the marinas that want to ensure and/or surpass compliance with state and federal regulations and be recognized for voluntary efforts to reduce pollution.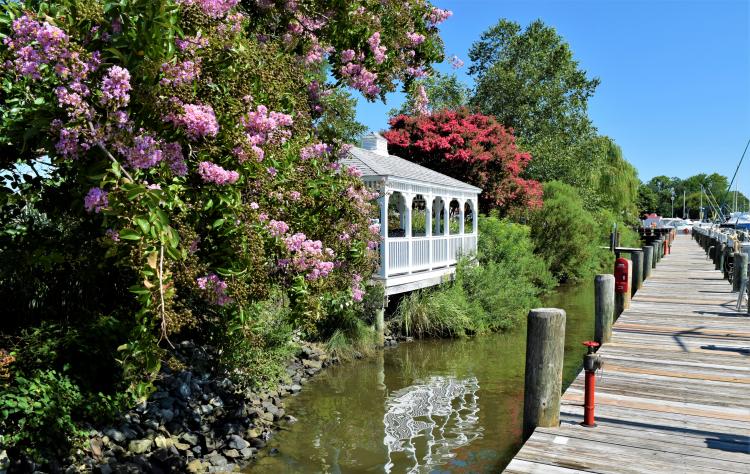 3. Clean Marina Certification isn't a "Lifetime Pass"
It takes commitment, foresight, and diligence to maintain the Clean Marina standing. Participating marinas must sign and return an "Affirmation of Good Standing" annually. Every three years, a Clean Marina representative audits each of the certified marinas to reaffirm its status.
Morrow will de-certify a marina if it doesn't continue to demonstrate best practices. In fact, in 2018 Morrow dropped three marinas from the Clean Marina roster. "Typically," she explains, "if a marina slips in maintaining its designation, it's because of a turnover in managers; a change in personnel. We give marinas a reasonable amount of time to comply. If they don't, they get de-certified. They can reapply when they are again able to focus resources on the program."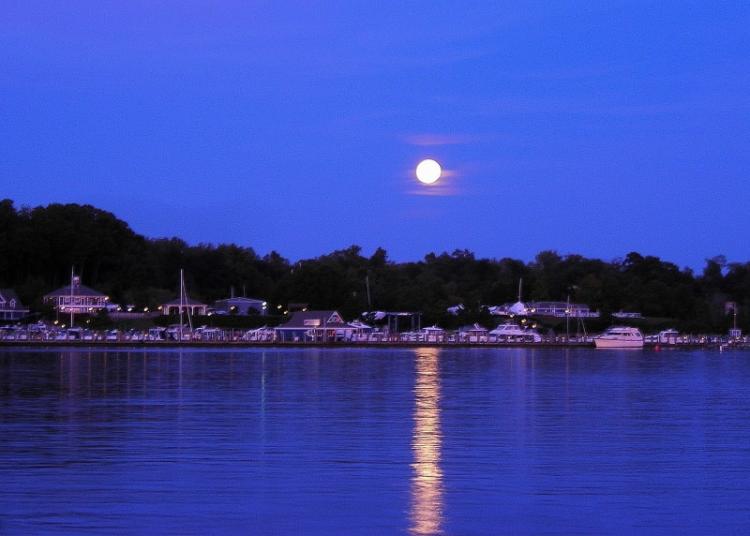 4. Marinas get in-person assistance when they apply for certification
When a marina applies for Clean Marina certification, a program staff member goes in person and offers one-on-one assistance. Regulatory agency information is often difficult to understand. Program staff members take the time to help marina managers wade through all the information and explain it clearly so that it makes sense to them. A typical certification takes between three months to a year. If a marina needs three or four visits to come onboard, Morrow and DeYoung are there to help.
Morrow points out that a number of the improvements required don't cost anything. "Anybody can write an emergency response procedure. Anybody can store products such as paint in a clean, organized way. These things aren't hard and they don't cost money."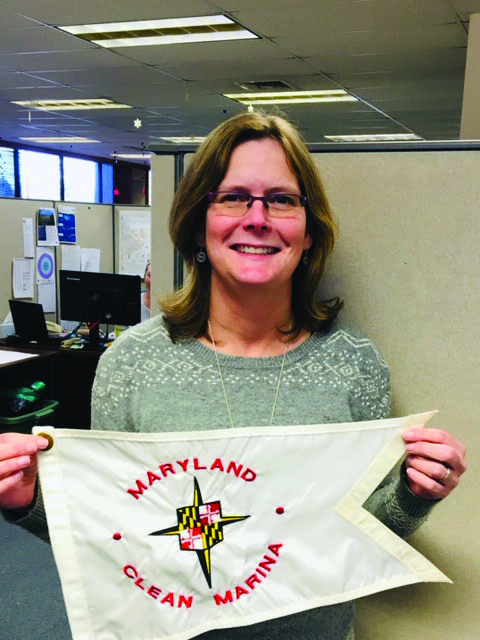 5. The program works
Since the first certification in 1999, many participating marinas have seen a resurgence in underwater grasses (SAV) and a visible increase in juvenile fish, crabs, and birds. They also get very positive feedback from their customers.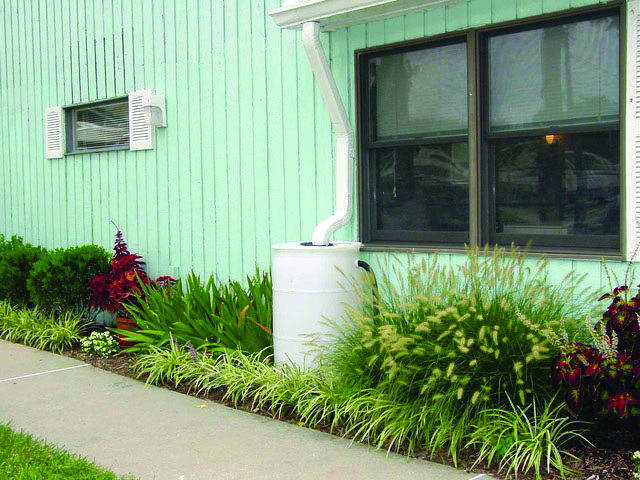 6. It's not just for marinas
Individual boaters can participate by joining the Maryland Clean Boater Program (dnr.maryland.gov/boating/Pages/cleanmarina/boater.aspx) and by choosing to frequent only those marinas that display the Clean Marina logo and flag.
7. The first and the best
"I know I'm bragging," says Morrow, beaming, "but ours is the most consistent program because of state funding and ongoing support from the marinas, boaters, and Marine Trades Association of Maryland. Other States have followed. The other coastal states now all have Clean Marina Programs. Most of them are modeled on Maryland's Clean Marina Program. With the federal Coastal Zone legislation, the coastal states had to address pollution from marinas and boatyards; Maryland managed to do it first." Morrow likes to think Maryland's program is "the first and the best!"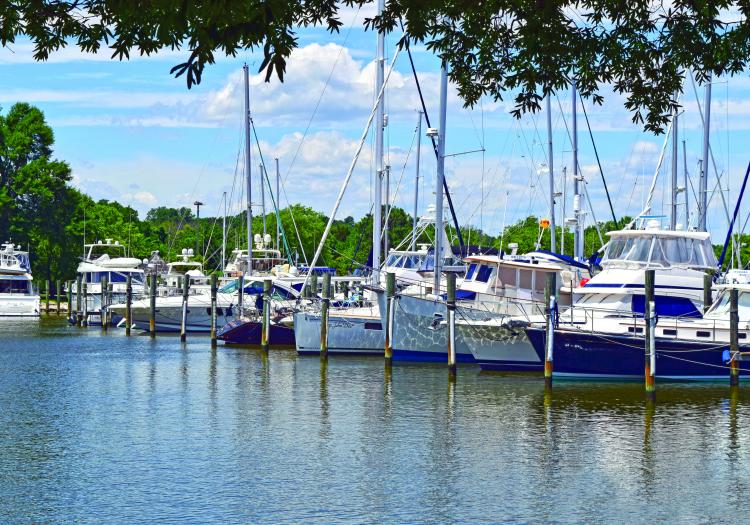 Maryland's Top Five longest and consistently standing Clean Marinas
3. Spring Cove Marina, Rock Hall
4. Haven Harbour Marina, Rock Hall
Learn more from these local resources
By Kathy Koerner