How To Find Great Crew Opportunities With Sailors You Have Not Yet Met
Finding crew opportunities beyond your local region can be surprisingly easy, according to Paul Mais, who's had three incredible sailing voyages with crews he had just met. Here are his tips:
"MEN WANTED for hazardous journey, small wages, bitter cold, long months of complete darkness, constant danger, safe return doubtful, honor and recognition in case of success." ...While it's likely a myth that Ernest Shackleton actually posted this advertisement, there are many of us in modern times still looking for journeys away from land. Perhaps with fewer hazards and less of that bitter cold.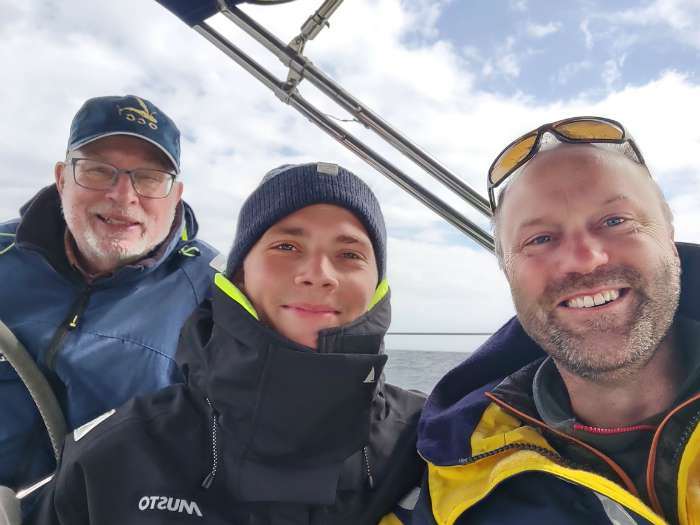 These days, finding crewing opportunities can be found surprisingly easily. Innumerable websites are dedicated to matching skippers and crew. CrewSeekers, Offshore Passage Opportunities, OceanCrewLink, multiple pages on Facebook, and others provide opportunities to join boats for every type of journey from day sailing to months-long offshore passages.
Three very different voyages
I've had the pleasure of joining three very different voyages in different parts of the world through online connections. Two were through Ocean Crew Link and one from Facebook. I choose Ocean Crew Link for its connection to the ARC rally series and its reasonable cost structure. The model for most of all these sites is very similar; users can browse adverts but need to pay to access contact information. You will be asked to create a profile with photos, your experience, and other information. And yes, insert your internet dating jokes here.
My first journey with Ocean Crew Link was a delivery from just south of Barcelona, Spain, to Ipswitch, on the east coast of the UK. After flying halfway around the world, taking a three-hour train, and a short cab ride, I found the correct marina and the boat about 11 p.m.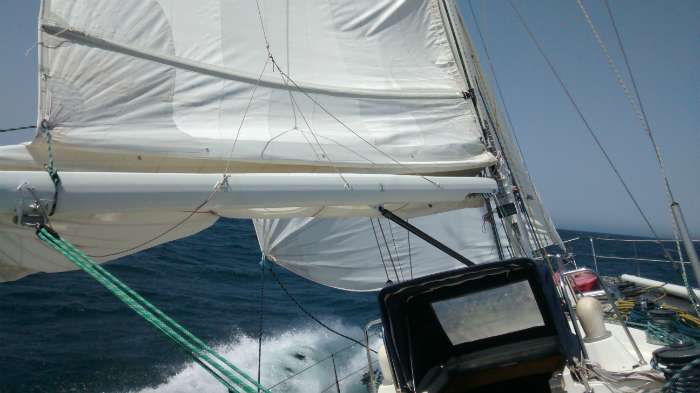 This was a delivery, so we kept moving, hopping along the coast with a small break in Gibraltar while the owner did some work for a few days. We stepped up the action with two four-day passages up the coast of Portugal and across the Bay of Biscay to Plymouth. We finished with more marina hopping along the picturesque southern English coast.
In the summer of 2022, I spent eight weeks cruising Norway, Denmark, and Sweden. This was another OceanCrewLink connection. And, yes, again involved flying into an unknown town late at night. The first three weeks were spent with the owner and another young German crew exploring the Norwegian coast north up to Bergen.
The owner was Swedish and we all spoke English, but it took some time to catch up with the differences in accents and boat terminology. Sailing through the fjords, inland waterways, and rock-strewn archipelagos is truly awe inspiring, and even with the rain and fog in July, I will be returning.
Through Facebook, I spent three fun weeks in Mexico crossing the Sea of Cortez. This was helping a couple with a very small part of their dream to sail around to the Caribbean. And a very welcome change from the Pacific Northwest in February.
Before you say "yes"…
Am I just jumping on any neat sounding opportunity? Well, yes, but not without some investigating ahead of time. Once connected with a skipper, I usually fire back and forth a few emails and proceed to a video chat. This gives me time to feel out the owner. Boats that I wasn't comfortable joining have usually been decided before the video stage. Once I feel that we could be a good fit, I also ask to contact any past crew for second thoughts and try to provide any similar references for the owner.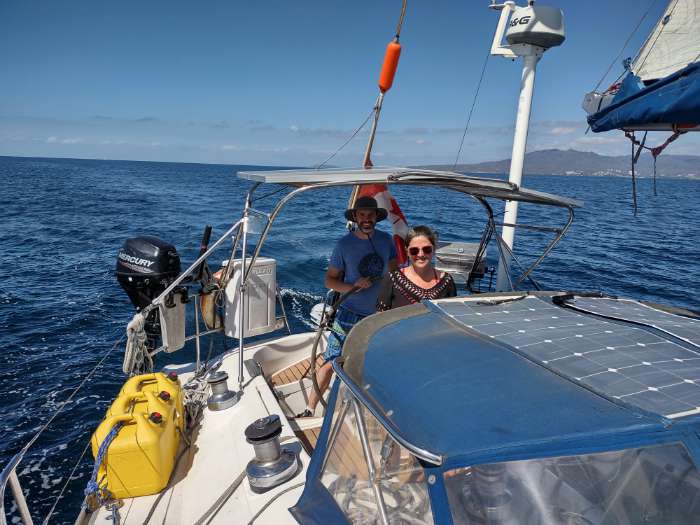 Where I've pulled out of offers has been for a few reasons. A number of people wanted crew on too short notice. A few I just haven't felt comfortable with the owner or my impressions of their plan. It's important to have some prepared questions so that the interview doesn't just turn into a monologue from the skipper about their plan and asking at the end, "So, are you in?"
I've also contacted a number of skippers through Facebook postings. Groups such as "Find Crew Be Crew" and "Sailboat Crewfinder Worldwide" are just two examples. As with all free social media connections, these can be a bit more hit or miss. I'm sure these posts will receive a great number of responses, and it would be more difficult to filter appropriate candidates.
Concerns and costs
This is perhaps a good place to bring up some concerns. Many stories exist about crew being harassed or taken advantage of in various ways due to differences in gender, age, and experience. Specific Facebook pages exist for female sailors listing captains to be avoided, as, sadly, it's all too common for "looking for crew" turning into "looking for companionship" without the skipper being upfront.
There is much discussion about whether casual crew should be paid, or, as it now seems more common, how much they should pay to join a voyage. Clearly, crew or skippers are often hired for deliveries, but this would be more in a professional capacity. Forking over cash comes down to personal preference around the value you place on a particular voyage. It's not surprising; we pay for special experiences all the time, from eating out to zip-lining.
Personally, I've always looked for shared expenses opportunities. On all three of my "sailing with strangers" trips food expenses were shared and boat costs were covered by the owner. I've found this to be a good balance. The crew can bond over shopping and sharing recipes, and I don't feel as though the owner is hosting crew purely to pay for the boat expenses.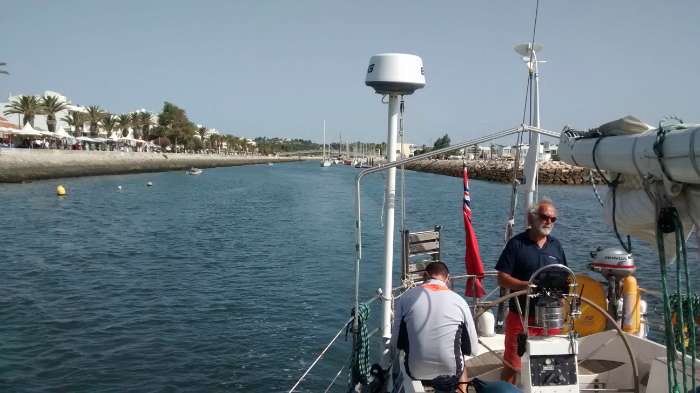 Along these lines "shared experiences" opportunities are increasingly common. These vessels charge crew to join for a particular experience, varying from day sails to multiday excursions. Since these are advertised specifically not as charter companies, I might be concerned with legalities should an incident occur, and I've found it difficult for numerous skippers to quantify their prices.
As always, meeting random strangers on the internet carries risk. Jumping on a sailboat in another part of the world with a random stranger is another thing altogether. Ask lots of questions, be specific, trust your gut, and do enough talking and research so that your new crew mates aren't complete strangers when you arrive. Lots of people want some extra help onboard, so give it a shot; there are some amazing opportunities out there.
By Paul Mais, SV Jamar, Bénéteau First 405, Westcoast Canadian exploring the Caribbean. All photos courtesy of the author
Resources: Offshore Passage Opportunities (SpinSheet tested and approved!), OceanCrewLink, CrewSeekers,
FaceBook Groups:
"Sailboat Hitchhikers and Crew Connections"
"World Sailing Hitchhikers & Crew Connection"