SpinSheet and your Chesapeake Bay cruising club
Are you a member of a cruising club? Each month SpinSheet publishes updates submitted from Bay-based cruising clubs. Topics include cruises, educational events, and more. It's inspiring to read about sailing adventures near and far and learn how club membership encourages sailors to expand their horizons. Here, two sailing club members tell us why it's important to be represented in SpinSheet's Club Notes. Oh, and by the way, there's no charge! We simply want to grow awareness of the many sailing micro-communities on the Chesapeake Bay!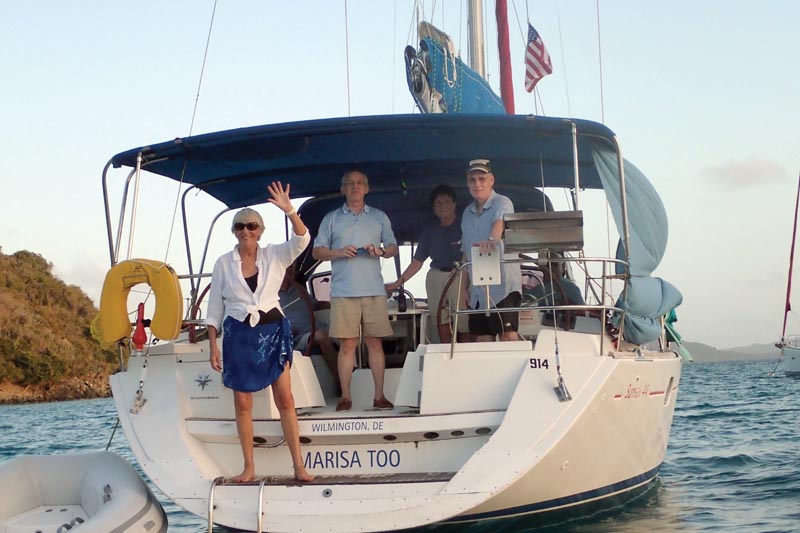 "The Sailing Club, Inc. regularly submits articles to SpinSheet for three reasons," says board member Mary Ann Gordon. "One, by contributing we become part of the sailing community of the Chesapeake Bay. Two, we increase our visibility to that community, and three, we have seen on membership forms, 'I learned about your club from SpinSheet!'"
Hunter Sailing Association Station # 1 commodore Laurie Underwood says, "As a sailing club with members across the Bay, SpinSheet allows us to stay connected and share recaps of our events. While we do communicate directly with our members via email, our club members love to see their pictures and excursions in print each month. SpinSheet has also allowed us to expand our membership by making the broader Hunter sailing community aware of the club and our active sailing schedule. We appreciate the magazine sharing information about our club with other Bay sailors."
What does it take to get into the pages of SpinSheet's Club Notes section? It's simple. Ask one or more club members to send a paragraph or two monthly (or just several times a year), along with a photo of your fun or educational events. We'll keep the communication going from our end with a monthly reminder that often includes a link to a SpinSheet web post that your club members will find informative.
As we approach 2023, we know many clubs will celebrate the season with a change of watch ceremony or annual meeting. This might be a good time for club leadership to consider who will be your club's point of contact with SpinSheet. Questions? Email [email protected].