Posted September 16, 2016
When sailors Frank and Suzanne Mummert began their first transit on the Atlantic Intra-Coastal Waterway (ICW) a few years ago, they thought of the 1088-mile inland waterway as little more than a maritime highway. They hadn't planned to stop except for refueling or repairs. "We don't do a lot of touristy stuff," Suzanne Mummert maintains.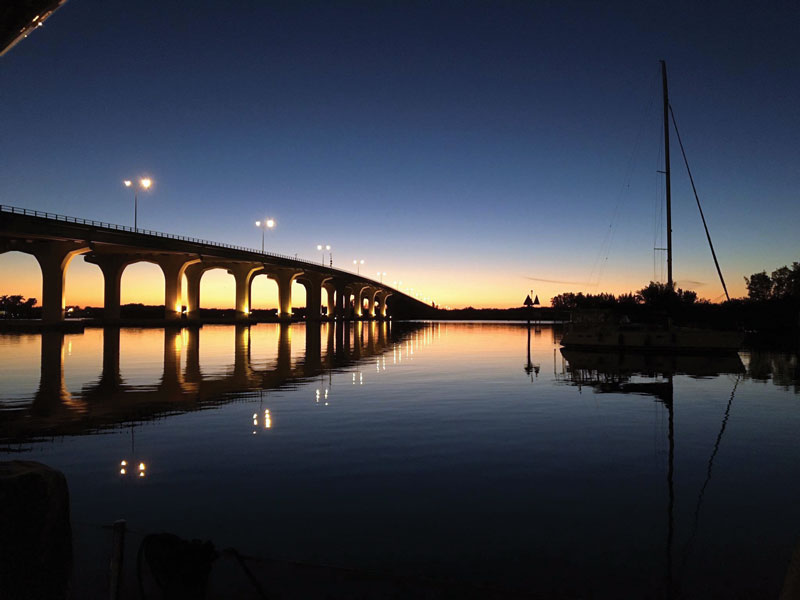 But then they sailed their 45-foot ketch Rockhopper into Charleston, SC—and liked the city so much that they stayed there for more than a week. Same with St. Mary's, GA, where they spent a Thanksgiving holiday; and Vero Beach, FL, where they tied up for two full months, kayaking, canoeing, and enjoying the oceanfront.
Now, after four trips on the ICW—they got back from their most recent sail in March—the Mummerts look at the waterway as a multi-destination voyage, chock-full of charming cities, towns, and villages, stunning scenery, and welcoming people who seem bent on making boaters feel at home. Their list of choice stopovers keeps expanding with each trip.
"We would actually live there," Suzanne says of Port Royal, SC, where the Mummerts spent 10 days the first time they stopped there and a week on a successive visit. "Sounds funny for someone who doesn't usually even want to take a vacation," she concedes. "But we've been pleasantly surprised almost wherever we stop."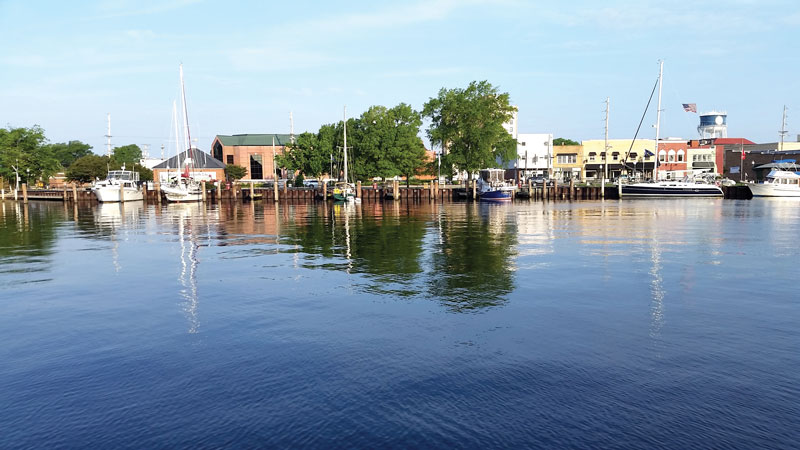 Lynne and Jerry Hoot of Edgewater, MD, who sail the ICW on their 43-foot Bristol Albetross, share that view. On a side trip to Elizabeth City, NC, they were amazed to find the town deep into the North Carolina Potato Festival. "Who knew?" Lynne Hoot recounts. "It didn't seem to be that much about potatoes—it was just a great excuse to party."
Indeed, the waterway, which extends from Norfolk to Miami, is full of delightful surprises from rivers, creeks, and marshlands with spectacular scenery to small communities that offer inexpensive dockage, welcoming townspeople, lots of bargain deals, and colorful special events.
Connecticut sailors Sandy Gordon and Chuck Gregory keep a list of shoreside communities where they'd like to stay, and they try to pace their 42-foot Hunter Summer Wind so they can stop at one of them every few days. "It's really enjoyable when we take our time and stop at places," Sandy says. "Otherwise, [the ICW] is kind of like driving down a highway."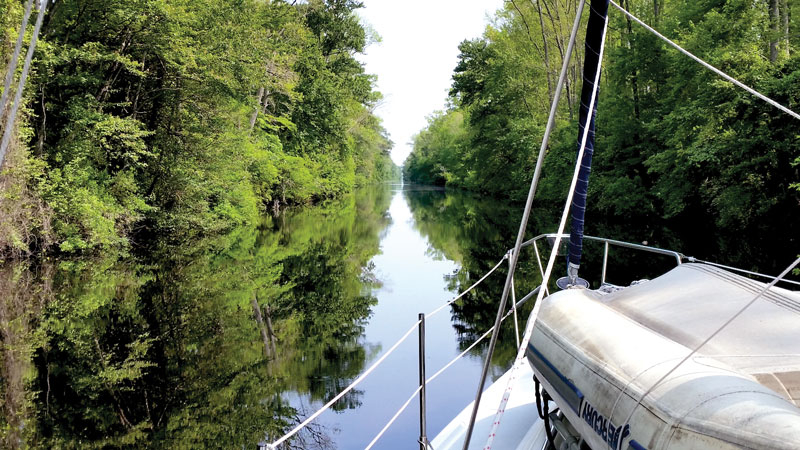 To be sure, arranging to stop at a great place isn't always easy. Especially for sailors, factors such as weather, water depth, ease of navigation, distance, bridge-opening schedules, fuel, equipment problems, mooring facilities, and pending darkness frequently trump sightseeing and good restaurants when it comes to determining where to spend the night.
Even so, ICW veterans say, equip yourself with a good cruising guide, updated electronic charts, and a laptop or cellphone that can give you access to crowd-sourced ICW advisory websites, and you'll be able to hit the spots you want to see. Include some books about local history and homes as well. Be prepared to postpone your next day's travel if necessary.
The most important thing is be flexible, says seasoned ICW transiter Jim Healy. He and his wife, Peg, frequently ply the waterway on their 36-foot Monk trawler, Sanctuary. "The most dangerous thing you can carry on board a boat is a schedule," Healy tells rookies.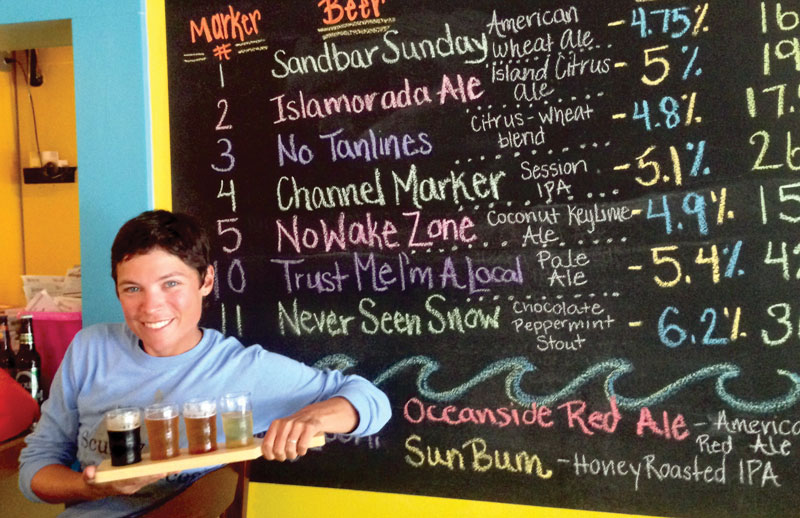 What keeps boaters in a place for more than a night?
"Having something there to do," says Rockhopper's co-owner, Frank Mummert. "We also appreciate it if it's inexpensive and there's good transportation. And we look for anchorages with some scenic quality to them."
Here, based on interviews with several ICW veterans, are some places to visit and have fun along the Big Ditch (in order of appearance, heading south).
Beaufort, NC: One of the most popular stopovers on the ICW, Beaufort (pronounced BOH-fort) is steeped in nautical history, with a quaint but attractive downtown, art galleries, bookstores, and a wide choice of good restaurants. Visit the North Carolina Maritime Museum and Watercraft Center. Ferries go to Shackleford Island and Cape Lookout.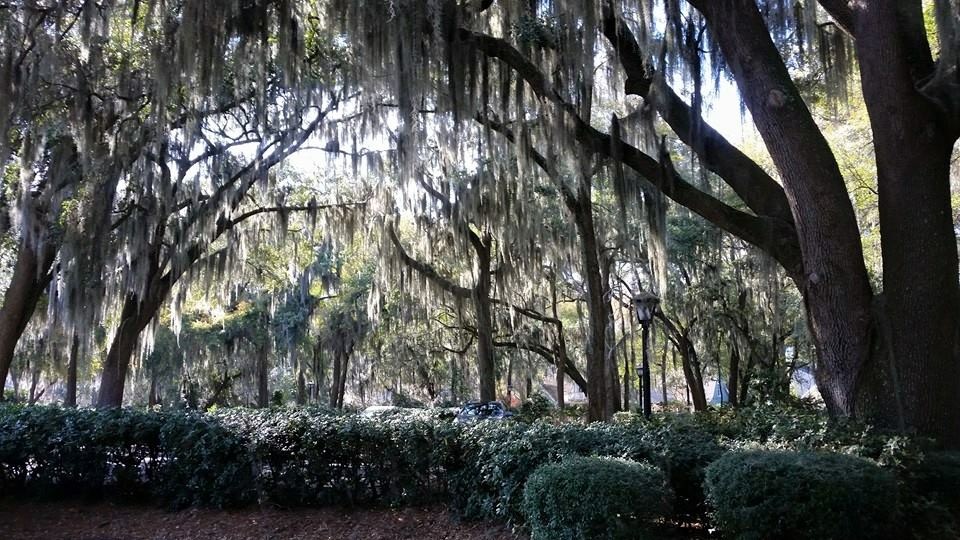 Southport, NC: This medium-sized city on the southern border of North Carolina is a great place to stop and re-provision. You'll find food stores, boating supplies, and good restaurants. Its history goes back to the Spanish explorers in 1521. There are plenty of opportunities for walking tours. The summer months are packed with festivals.
Georgetown, SC: Don't overlook this coastal jewel. The downtown is filled with pre-Revolution and antebellum homes, and there are plenty of good restaurants, boutiques, antique stores, and walking tours. Boat tours can take you to surrounding plantations, marsh islands, and beaches. On your own boat, visit Winyah Bay and the pristine Waccamaw River.
Charleston, SC: This seaport city is a favorite with ICW travelers no matter how many times they've been there. It's filled with fine (and casual) restaurants, shops, museums, unusual historic homes, parks, other attractions, and special events. If you need provisions or boat repairs, there are plenty of choices. In May, there's the world-renowned Spoleto Music Festival.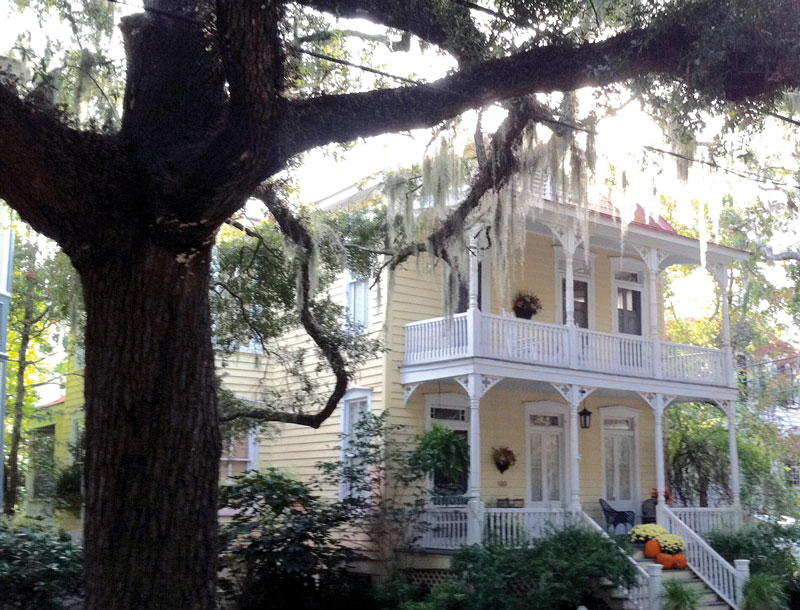 Savannah, GA: Sometimes overlooked by ICW travelers, Savannah rivals Charleston in historic homes, eye-pleasing scenery, great shopping and dining, abundant art and cultural opportunities, and year-around festivals and special events. Rent a car, and you're close to Hilton Head Island, Thunderbolt, and Isle of Hope, a charming village.
Beaufort, SC: Like its North Carolina namesake, this Beaufort (pronounced BEW-fort) is a charming, easy-to-tour seaport, with antebellum homes, museums, boutiques, and walking tours. Take a carriage ride through downtown, then sightsee and window-shop. Once almost devoid of fine dining opportunities, Beaufort is enjoying a renaissance of good restaurants.
Fernandina Beach, FL: Governed successively by the French, Spanish, British, Mexican rebels, and the Confederacy, this attractive seaport community has a 50-block downtown historic district. It also is close (by boat or car) to Fort Clinch State Park, Cumberland Island National Seashore, and Amelia Island.
St. Augustine, FL: This historic northeast Florida city is best known for its Spanish colonial architecture and its 17th-century stone fortress, Castillo de San Marcos. It also has become a cruiser's stopover. A must if you're in the area in late November is the local Thanksgiving celebration for cruisers, which draws boaters from all over the East Coast.
That's just our short list. Don't forget those tucked-away places that offer a quiet respite from ICW travel, such as Hampton, VA (see page TK); Elizabeth City, Bel Haven, Oriental, Morehead City, and Ocracoke, NC; McClellanville, SC (a nature enthusiast's favorite); and Vero Beach, FL.
Above all, ICW veterans say, the most important factor in any trip on the ICW is to take it slowly. "Next time we'll spend a little bit more time coming back," says Sue Bartlett, an Annapolis-area boater. She and her husband, Chuck, made a round-trip on the ICW on their 40-foot trawler B-Attitude and rushed home for Easter. "You want to leave time to enjoy it."
--By Capt. Art Pine
For ICW cruising resources, visit spinsheet.com/icw