Spring Commissioning Tips
Hurray! It's time for the spring splash, and sailors all across the Mid-Atlantic are burning their socks, uncovering their boats, and pulling out the spring checklist. These pages collect advice we've gleaned from professionals and long-time boat owners. They include tips on whether to do the work yourself or hire a pro, common missteps, and bare essentials. To put it bluntly, don't rush and don't be cheap. Do this right, and you'll be squared away for a fun, safe season.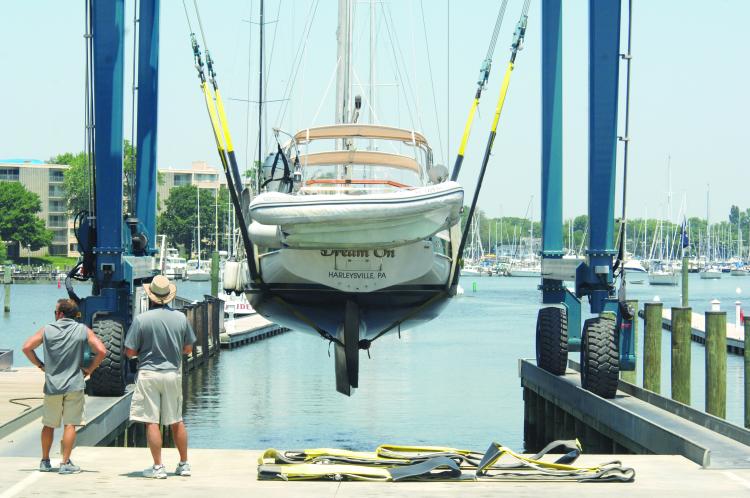 DIY or Hire a Pro?
If you're hiring a pro, contact them yesterday. These guys are busy at this time of year, and you need to get in their queue. If you're thinking you'll tackle the job on your own, ask yourself: Do I like mechanical tasks? Am I willing to sit down and actually read my manuals? Am I competent or willing to get up to speed? Do I have an experienced boating/sailing friend who could give me pointers?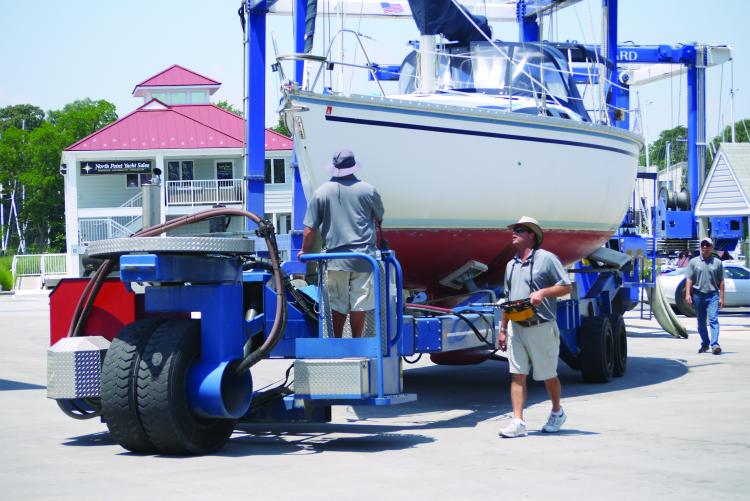 Rob Sola and his team at Diversified Marine Services in Annapolis tell us, "Smaller boats with fewer systems can usually be taken care of properly by an educated owner. For larger boats with more complex systems, it is typically better to have a pro look at it. It is very important to educate yourself on all your boat's systems. Read the manuals and talk to the pros about how to make sure your boat's systems are working well and maintained properly. The relatively low cost of a commissioning pales in comparison to repair bills that could have been avoided—not to mention boat down time during the summer season."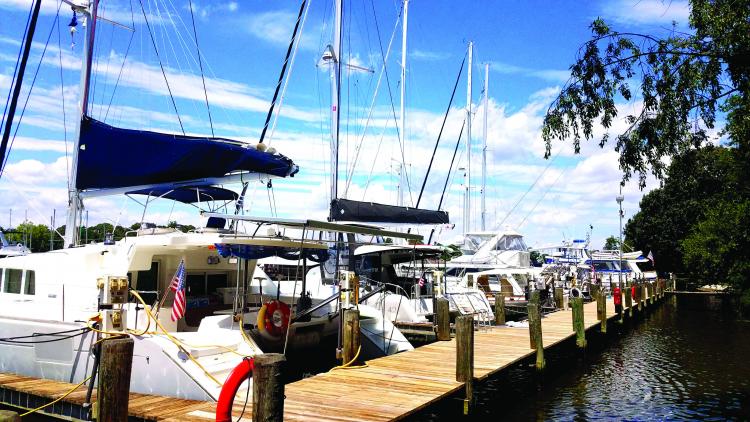 Sola adds, "a professional is typically better able to pick up on subtle abnormalities in sound or water flow that are good indicators of engine and overall systems health." Did you hear that? Abnormalities in sound. Newbies or DIY'ers might not think about this, but like a lot of other things in life, how it sounds is important. So listen carefully when you start her up and especially during the test run.
Common DIY mistakes to avoid
• Not checking and monitoring all the important fluids, such as oil and coolant
• Not verifying operation and condition of important systems such as the bilge pumps, battery charger, hoses below water line, and cooling systems
• Not realizing that most sea intake valves are closed if the boat is in the water and then starting the engine or HVAC, thereby not allowing any cooling raw water to flow the way it should
• Failing to check important safety items like bilge pumps
• Checking and cleaning sea strainers (some boats do not even have a strainer and the boat owner doesn't even realize they really need one)
• Checking and replacing anodes
• Forgetting to install the stern plug back on the boat before lowering the boat to the water!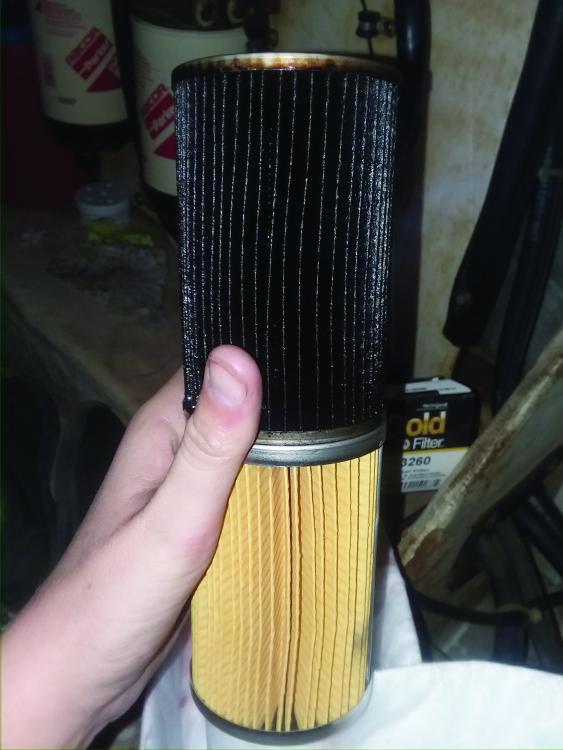 Be sure to have a checklist handy
Here are seven basic steps for a successful splash. For a more complete checklist, go to boatus.com and asa.com. BoatU.S. has several helpful articles, with sailboat-specific details, as well as a terrific PDF checklist.
1. Before the splash, or during a short-haul if you winter in the water, check: leaks, water inside, hoses and clamps, security of ports/hatches, batteries connected, tight stuffing box, seacocks, zincs, hull and bottom paint, stern drain plug if appropriate.
2. Batteries and Engine: change oil filter; check oil and transmission fluid levels and repair any leaks; visual inspection of belts, terminals, wiring; change fuel filter and inspect fuel tank and lines to include pumps and hoses, and joints; do batteries hold a charge?
3. Safety Equipment: Run down the required equipment list, which includes a fire extinguisher, distress signals, and first aid equipment. Registration sticker up to date? Find detailed lists at: dnr.maryland.gov and dgif.virginia.gov/boating.
4. Navigation: Onboard and working: compass, navigation lights, marine radio, and chartplotter.
5. Trailer: Before you use it, inspect the hitch, safety chains, tires, bearings, lights, and tie down straps, brakes.
6. Rigging Check: At minimum climb mast; inspect shrouds, stays, chainplates. See more at boatus.com/boattech/articles/rigging
7. Shakedown Cruise: Run the engine; listen for unusual sounds; work off any moisture; bring a sailing friend, so you can move around the boat and check things.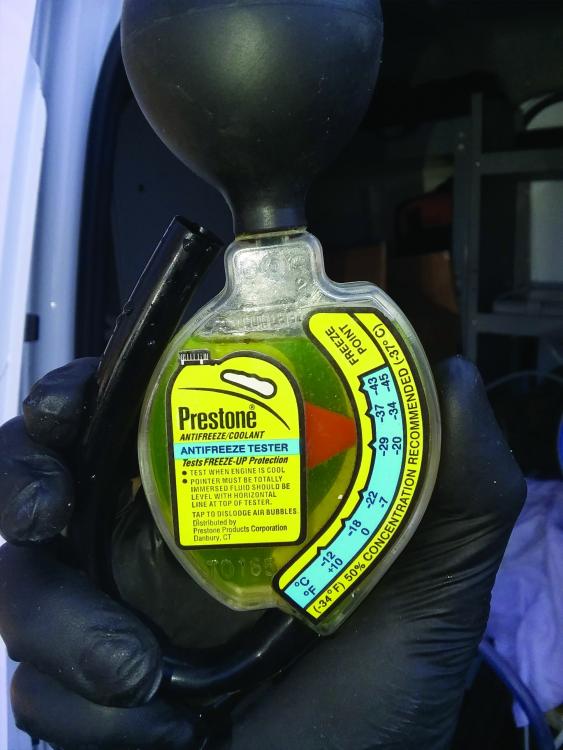 How to select a pro for spring commissioning
If you decide you need help with the spring launch (hey, no judgment here) the experts at Diversified Marine Services offer the following advice for selecting a service provider:
• Find a company with the skillset and experience to work on all of the systems on your boat. This will ensure all potential problems are found and issues can be addressed on the spot.
• Look for good reviews and ask a dock master for recommendations. They are notified every time any company does work within that marina, and they are often familiar with the companies' reputations.
To read more visit the article: Spring Commissioning: What? How? Why?